Anthropology Major Receives Honors College Award: Henry Gorton, '21
May 10, 2021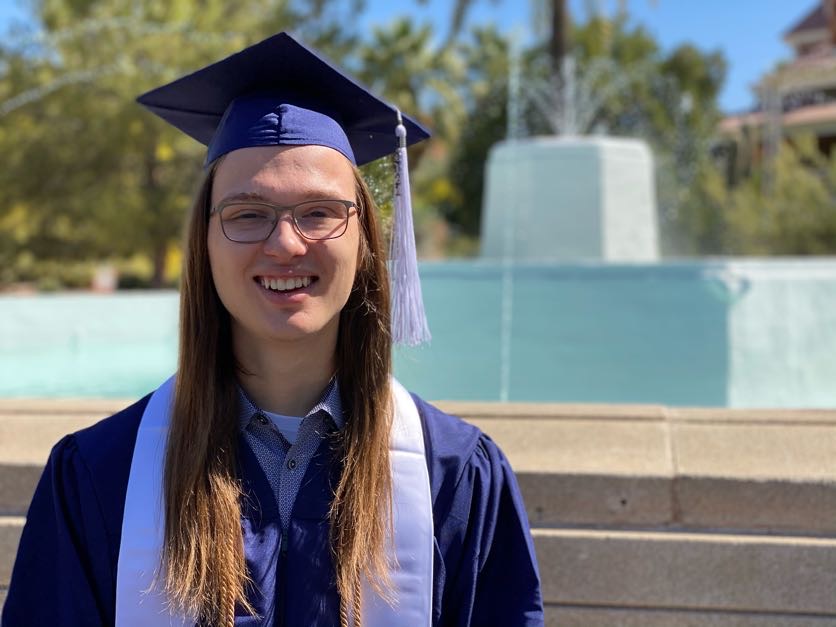 Henry Gorton is receiving the Dean's Award for Excellence from the Honors College in spring 2021. Henry is graduating with a 4.0 and a B.A. in Anthropology and Religious Studies and a minor in Spanish.
Henry's thesis explores the changes to the American Indian category on the 2020 United States Census, using interviews with experts and archival research. Henry has also presented on this topic at the Society for Applied Anthropology's 2021 annual meeting.
"Throughout his thesis research, Henry has demonstrated a high level of care and professionalism," said Henry's thesis advisor, Diane Austin, who is the director of the School of Anthropology. "His intellectual curiosity, patience and persistence, creativity in adapting to evolving circumstances, and commitment to the research process rival those of any graduate student."
Henry is also active in the Tucson community. In addition to joining the local food co-op and participating in events such as Tucson Meet Yourself and the AIDS Walk Tucson, Henry has volunteered at the Community Food Bank of Southern Arizona's Las Milpitas Community Farm, the Inn Project of Tucson, which provides temporary housing for migrant families, and the Iskashitaa Refugee Network. Henry has also served as a Mindfulness Ambassador and a facilitator for the Honors College's Big Ideas, Grand Challenges discussions.
"I've had a wonderful experience as an Anthro major," Henry said. "The most important things I've learned are how to conduct research thoughtfully and apply scientific knowledge compassionately. As a student in Anthropology classes, I deeply appreciated how the faculty emphasize reflecting on our methods and intentions as scholars. This self-examination is at the core of producing serviceful scholarship."