Achieving Social Justice: Transforming Vision into Results
By funding faculty/community partnerships, Peter and Pat Hirschman want to harness the research expertise at the university to address the social justice issues that the couple work tirelessly on.
For Peter and Pat Hirschman, retirement was when "life began," Peter said.
The couple previously ran an importing company in New Jersey, working 12-hour days, seven days a week. Time for volunteering was scarce.
When it was time to retire, the couple immediately knew they wanted to come to Tucson. Several years earlier, driving from Los Angeles to Santa Fe, they stopped to visit Saguaro National Park.
"We got out of the car and said, 'Someday we're going to live here,'" Pat said. "We fell in love with the desert."
"In about 15 seconds," Peter added.
After moving to Tucson in 2007, Peter and Pat quickly became immersed in helping the community through their volunteer activities.
Although Pat works with various nonprofits, she has formed a special relationship with Habitat for Humanity Tucson and has volunteered there since 2007. Pat volunteers in the construction department two days a week, among many other activities. She has been on the board of directors, the executive committee, the safety committee, and the home and design committee. Pat and Peter also partner with families as part of a mentoring program – they are now on their 12th family and remain in touch with all of them.
"I drank the Kool-Aid a long time ago," Pat said. "I believe in the organization, and it's very rewarding to volunteer."
Peter has likewise volunteered with multiple organizations since retirement but helping refugees and immigrants has been his special calling, especially over the last eight years.
In 2014, the Arizona Opera put on the mariachi opera Cruzar la Cara de la Luna, which focuses on a Mexican immigrant family. The story impacted Peter greatly, and he started reading more about immigration, eventually teaching a course for OLLI, or Osher Lifelong Learning Institute, on the topic. His current class for OLLI is "Welcoming the Stranger: How's America Doing?"
The opera inspired Peter and Pat to volunteer with the Tucson Samaritans, dropping off water in the desert along migrant trails. Through "on-the-job" training and research, Peter became increasingly involved in the asylum application process. At Keep Tucson Together, he was the asylum team lead responsible for overseeing over 300 asylum applications for both detained and non-detained clients. Currently, he volunteers with the Immigration Justice Campaign, writing appeal briefs for detained asylum seekers, and works with the Jewish Family and Children's Services of Southern Arizona, helping Afghan refugees with their asylum applications.
A Gift that Aligns with the Hirschmans' Passions
It's not surprising that when the Hirschmans decided to make a sizable gift, they wanted to support community groups. Why, then, give to the University of Arizona?
"We want community organizations to benefit from the research capabilities of the university," Peter said. "We want that partnership, but the end result is for the benefit of community organizations."
Inspiration for the gift came when Peter volunteered with Lutheran Social Services' Refugee Resettlement Program. A caseworker there (who was also the head of the Bhutanese Mutual Assistance Association) was collaborating with the Mel and Enid Zuckerman College of Public Health to study health issues in the Bhutanese community. In addition, Peter was working with the VISTA program, which focuses on enhancing the capacity of programs and making them sustainable.
"In thinking about what we wanted our gift to be, those were the two models," Peter said.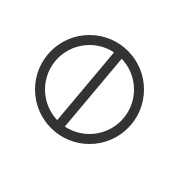 The Peter and Pat Hirschman University-Community Research Partnership Fund will bring together university and community groups to better understand and address social justice issues in the region, such as immigration and asylum, housing, civil rights, healthcare, criminal justice, voting rights, and employment/educational opportunities. The Hirschmans want to create programs that build capacity, are sustainable, involve students, and can be creatively adapted in other communities.
The grants to faculty/community projects will be given in honor of Peter's parents, Morris and Elsa Hirschman, who came to the United States in 1936 as refugees from Germany, as a tribute to all they achieved in America.
Faculty from across campus – as well as community organizations in conjunction with faculty members – can apply for grants. The Hirschmans chose SBS as the "custodians" because "we thought SBS has the biggest house of people who might be able to use the grant program," Peter said. "JP [SBS dean] was extremely helpful and welcoming to us and listened to what we wanted. Once we told him, he was so excited. He thought it was perfect for SBS."
"Because of all the work we do in community engagement in the college, I could not have been more delighted that Peter and Pat had the vision to give this gift," said John Paul Jones III, dean of the College of Social and Behavioral Sciences. "We are happy to be stewards of this great idea. The transformative potential of a gift like this is tremendous."
University/community partnerships already exist in the College of SBS and in other UArizona colleges, including the Mel and Enid Zuckerman College of Public Health and the James E. Rogers College of Law. Examples include programs related to poverty, community gardens, immigration, gender-based violence, prison education, substance abuse, and LGBTQ+ equity. The Peter and Pat Hirschman University-Community Research Partnership Fund will provide the needed funds to expand these partnerships and inspire new collaborations.
"This gift supports work that's so important in our community," said Josephine Korchmaros, director of UArizona's Southwest Institute for Research on Women, or SIROW, which works with several community groups. "Because the work will be research informed, solutions may be more effective. This gift has the potential to improve quality of life for many and even to save lives."
##
This story was included in the summer 2022 Developments newsletter.