Anthropologist Barbara Mills Named Regents' Professor
Five University of Arizona faculty members — David Breshears, Dr. Allan Hamilton, Barbara Mills, Steven Schwartz and Robert A. Williams Jr. — have been named Regents' Professors by the Arizona Board of Regents.
The title of Regents' Professor serves as recognition of the highest academic merit and is an honor reserved for faculty members whose exceptional achievements merit national and international distinction. Regents' Professors have made a unique contribution to the quality of the University through distinguished accomplishments in teaching, scholarship, research or creative work. No more than 3 percent of the University's tenured and tenure-track faculty can carry the title.
All five will receive formal recognition at a campus ceremony in January 2019.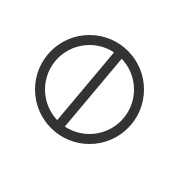 Barbara Mills is a professor of anthropology in the College of Social and Behavioral Sciences and a specialist in Native American ceramics. Mills, the first woman professor of Southwestern archaeology and the first woman to head the School of Anthropology at the UA, has embraced modern technological ideas to solve centuries-old questions and problems. Her use of big data, which can be broken down into analyzable subsets, is one of the first applications of this approach to regional American archaeology. Her applications of Social Network Theory to study traditional Native American centers through the computer analysis of their artifacts have led to a recent series of publications detailing more about the history of the Southwest.
Through funding from the National Science Foundation and the National Geographic Society, Mills also worked to have Native Americans participate in the excavation of their own cultural artifacts and encourage young members of Southwestern tribes to engage with the UA through scholarships and training, an example of the UA archaeological community's close collaboration with Native peoples of the area.
Read the complete UA News story.