Brenna Ilana Berger Scholarship Changes Lives
Last spring, Jade Salmon rushed to the communication building on the University of Arizona campus to find out if she'd received a scholarship. She'd applied for several, but there was one that she knew would change her life.
"I was anxious; I was so nervous," Jade said.
When Jade entered the office of Nancy Kelly, now retired undergraduate program coordinator for the Department of Communication, Nancy stood up and said "you got it."
"And I said 'which one' and she said 'the big one,'" Jade recalled.
"I was laughing, I was so excited. I immediately called my mom and said, 'I know you're working but I have amazing news for you,'" Jade said.
Each year, the Brenna Ilana Berger Memorial Scholarship provides $30,000 to two communication majors who have faced significant hardships in pursuing their education.
Senior Ryan Bravin has received the scholarship two years in a row, and he is well aware of his good fortune. This scholarship is not only helping him through college, it has changed the trajectory of his life after graduation.
Persevering through Hardship
Both Jade and Ryan have exhibited perseverance and resilience in their path to a college degree.
A long-term toxic relationship took an emotional toll on Jade, not to mention a tremendous amount of her time and energy. In addition, financial problems befell her family, resulting in a drastic change in lifestyle.
Ryan had health problems growing up, which he said included fine motor skill disorders, cerebral palsy, and an autism diagnosis.
"I didn't speak until I was about four. People told me that I would never be able to form coherent sentences," Ryan said. "And yet the path I chose to follow, in terms of what I'm studying, is so that I can use my words to effect change."
In Memory of Brenna
The Brenna Ilana Berger Memorial Scholarship was born out of tragedy. Brenna, a University of Arizona alumna who majored in communication, died in 2010 at the age of 41 after a long illness.
Fiercely determined to keep Brenna's memory alive, Melany – Brenna's sister – and her parents, Esther and Bob Berger, created the scholarship in 2013 to honor Brenna's love of the University and her work as a counselor with at-risk students in a Los Angeles middle school.
Melany was a UArizona communication major also, following in her big sister's footsteps. A loyal Wildcat and SBS supporter, Melany is a social media influencer and blogger with a large following on various social media channels under MelanysGuydlines. Melany is also a member of the College of Social and Behavioral Sciences Advisory Board and a guest lecturer for the information science and eSociety major.
Every year, Melany and her parents meet with the scholarship recipients, wanting to know them better, follow their progress, and root for their success.
"It's more than a check. My sister wouldn't want it to be like that. We want to be involved. We want it to make a difference," Melany said.
Scholarship Impact
Ryan said the scholarship was life changing. He wanted to apply to the Teach for America program after he graduated, but financial concerns weighed on him.
"When I learned I received the scholarship, I thought, 'Oh, my goodness, I can actually use my time and my resources doing something that makes a difference without worrying about how much money I'll be making in the process.'"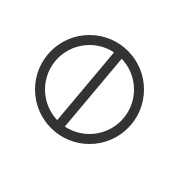 "I am so grateful to the Berger family that they are willing to make an investment in me," Ryan said. "They see what I've overcome and think that I can use that to help other people."
The scholarship has helped Jade become independent – assisting with school fees and books, with a car and gas, and allowed her to move out of her parents' house.
"This was a huge deal for me," Jade said. "I'm still not over the fact that I got the scholarship. And I'm extremely grateful that I am able to put this money towards my education and my life and towards being a self-sufficient adult. I could just keep expressing my gratitude to the Berger family forever."
The future looks promising for these two student who reflect the passion for helping others that infused Brenna's life.
Ryan has been accepted into Teach for American for 2020 where he will teach in a low-income community. He eventually wants to be a pastor, where he "hopes to inspire a hurting and broken world."
Jade has "fallen in love with communication" and plans to go on to graduate school. She could see herself pursuing a career involving mentoring or helping people.
"It's important to us that people don't forget about Brenna," Melany said. "There's never a day that goes by that we don't think about my sister. With this scholarship, we are trying to celebrate her life and who she was as a person and as an educator. She helped a lot of people. I'm happy that she can continue to help more students now in her passing."
Apply for the Brenna Ilana Berger Memorial Scholarship
To learn more about how to apply to be a Brenna Ilana Berger Memorial Scholarship recipient, go to the Communication Department website. The application is open from Feb. 15 through March 24, 2020.
Scholarship Recipients
Ryan Bravin
Ryan is a double major in communication and creative writing. A shift leader at Culver's Restaurant, Ryan is also a UArizona student ambassador, leads literacy workshops for students in the Tucson community, and is a student mentor for Ridge Christian Fellowship.
Jade Salmon
Jade is a double major in communication and French, minoring in psychology. She works at the College of Fine Arts Box Office and is an undergraduate research assistant in the communication department. She is also student ambassador for the College of Social and Behavioral Sciences and the Honors College; president of Club Voilà, the French club; and secretary of Students on Stage, a theatre club.
Brenna Ilana Berger Scholarship for Communication Students