Community Connections Help Create Cultural Understanding
A new UA course offers students the chance to expand their cultural understanding by engaging with local community members representing various Middle Eastern ethnic groups.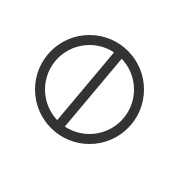 It can be challenging to fully understand another culture without experiencing it firsthand, but one University of Arizona educator is promoting a deeper cultural understanding through community connection. "Minorities in the Arab World" offers students and community members opportunities to expand the scope of their international understanding by engaging with people from various Middle Eastern ethnic groups.
Developed by Samira Farwaneh, associate professor in the UA's School of Middle Eastern and North African Studies, and co-taught in Arabic by doctoral candidate Kamilia Rahmouni, the class asks students to explore the multicultural fabric of Arab societies and delves into the history, languages and rituals of ethnic, religious and linguistic minorities throughout the Arab Middle East.
Farwaneh and Rahmouni reach out to members of the Tucson community who are ethnic minorities in the Arab world to provide an additional firsthand window to this rich facet of the Middle East. Guest speakers have included Fuad Baban, a retired doctor originally from the Kurdish community in Iraq; Saeed Bakr, a Tucsonan from the Yezidi community in northern Iraq; and UA doctoral student Charles Joukhadar, who spoke about the Christian Maronites in Lebanon.
Taught in Arabic, the class takes students beyond language study and incorporates aspects of minority culture, politics, and identity construction and deconstruction in regions of student interest. The course provides students with a language-intensive opportunity to further develop specialized academic fluency.
"I am already interested in minorities in the Middle East, and the class has given me the chance to go in-depth on a number of groups," says Ph.D. candidate Renee Spellman, who enrolled in the inaugural class. "We have projects which allow me to explore my interests and provide a good springboard for my future research. In particular, the cultural academic readings have really helped me."
The guest lectures have been well attended, as Farwaneh invited community members, UA faculty and other students, who haAssociate professor Samira Farwaneh (left) and doctoral candidate Kamilia Rahmouni are teaching a new course, "Minorities in the Arab World," through the UA School of Middle Eastern and North African Studies.ve been excited to hear real-life experiences of Arabic-speaking minority members from the Arab Middle East. Upcoming guests will be representatives of the Syrian Aramaic and the Egyptian Coptic communities.
The UA Center for Middle Eastern Studies supported the course development through a Title VI international studies and foreign language National Resource Center grant from the U.S. Department of Education.