COVID-19 Chronicles: Saying Goodbye to the "City of Hope"
In this essay, Sarah Renkert, a Ph.D. candidate in the School of Anthropology, shares the challenges of having to pause her research in Huaycán, Peru, and return to the U.S. amid the COVID-19 outbreak.
My decision to go to graduate school for applied sociocultural anthropology was inspired by one goal, I wanted to complete research in Huaycán, a neighborhood on the outskirts of Lima, Perú, commonly known as the "City of Hope." I had been working with The Light and Leadership Initiative, a non-profit in Huaycán, since 2010 but knew that I wanted to continue my education. As I considered my options, I saw applied research as the perfect avenue for giving back to the community that had become my second home, while simultaneously pursuing a Ph.D. in anthropology.  
In 2018, after completing my second summer of pre-dissertation research in Huaycán, everything seemed to fall into place. Soon after returning to Tucson, I was awarded grants from both Fulbright-Hays and NSF-DDRIG to complete a year and half of research on the changing nature of food aid distribution in Huaycán. My research focused on Huaycán's comedores populares, or communal kitchens, which distribute hot meals to families facing food insecurity.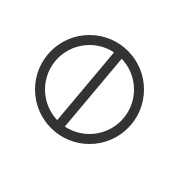 Given that I was going to have 18 months to complete my research, I thought carefully about how to structure the implementation of my research methods. I ultimately decided that I would spend the first six months of research engaging in deep participants observation, where I would work in comedores, cooking and distributing food with the comedor socias or volunteer cooks. My goal was to spend these months building my social networks while preparing my interview protocols and surveys. These first months of research were an absolute success and by 2020 I had moved into Phase II of research. Throughout January and early February, I was conducting several interviews and had hired a research assistant who was going to collaborate with me to administer the survey. But as the first week of March rolled around, everything began to fall apart.
On the morning of March 6, I was sitting in a comedor when one of the socias walked in and in a panicked voice said that Perú had its first confirmed case of COVID-19. I pulled out my phone to check Huaycán's social media and it was all over the place. Five days later, I was in a different comedor when a concerned parent came in announcing that all schools would be closed across Perú. It was at this point that it started to dawn on me that Perú might consider closing its borders. I also started to feel genuinely fearful about what would happen to Huaycán if COVID-19 began to spread across the neighborhood. Huaycán has around 250,000 residents. The majority of households in Huaycán work in the informal sector, receiving few benefits or protections from the state. Poverty is widespread and many homes lack basic services, including running water and electricity. Healthcare is a non-existent reality for many and local residents often "joke" that you only go to Huaycán's hospital to die. Huaycán is undoubtedly not prepared for a viral outbreak.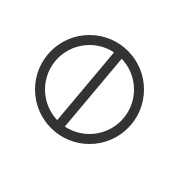 By March 13, I accepted that my research would be disrupted and submitted my request for a no-cost extension to NSF. The following night, I received the email from the University of Arizona that I had been dreading. I was told that I needed to leave Perú by March 17. I say "dreading," not because I disagreed with the university's decision, but because I was confronted with a reality that few of us wanted to face. This global pandemic was going to be spreading in our communities, uprooting nearly every aspect of our lives. In my case, this included the research I had spent years preparing to undertake.
After taking a minute to digest the email, I reached out to my advisers in the School of Anthropology concerned about funding for the flight. My livelihood was my grant and I knew that I would be returning to the United States with no income for an indefinite period of time. After quickly receiving confirmation that something would be figured out, I purchased my ticket for March 17. Early the next morning, on March 15, I called my family to tell them I would be coming home. During that phone call, I never could have imagined how Perú would change later that night, but in a world with COVID-19, everything moves fast.
I spent the morning of March 15 running around Huaycán, saying my goodbyes and promising I would be back. I even assured everyone that I was leaving my largest piece of luggage with my video equipment inside, so returning was a requirement. In the afternoon, I met up with a couple of friends who have connections in the Peruvian government. They were the first to break the news to me that Martín Vizcarra, Perú's President, was probably going to shut all of Perú's borders that same night. These friends doubted that I would be leaving on Tuesday.
Low and behold, while sitting in a restaurant in Huaycán later that evening, Vizcarra appeared on the television. The restaurant fell silent as we all listened to him declare a national state of emergency. Perú would begin a nation-wide quarantine at midnight and all of Perú's international borders would be closed. A bit later, clarifications about the border closures were published. The borders would remain open until 11:59 pm on March 16. I started looking for tickets, but flight prices had skyrocketed or were already sold out. There was one flight scheduled to leave around 1:00 am on March 17, but after calling the airport dozens of times, no one knew if this flight would depart. The next morning, thanks to my Fulbright connections, I was able to get ahold of someone at the U.S. Embassy, who also did not know whether this flight would be allowed to leave. Since I was safe in Huaycán, the recommendation from the Embassy was that I stay in place until the situation was clarified.
The following seven days that I spent in Perú were a rollercoaster of emotional ups and downs. Perú kept changing its policies on flights as it became clear that thousands of tourists were stranded in the country. I was getting daily updates from the foreign services officers tirelessly working at the Embassy, but these updates would often be contradicted by the next day as Vizcarra announced additional measures the country would be taking. Meanwhile, in Huaycán, I settled into the quarantine life that most of us in the United States are familiar with now, but with more restrictions. You could only go outside for essential services, only one person per household was permitted to leave at the same time, and a nightly curfew was implemented nationwide. I was even stopped and questioned by the police in the middle of the afternoon while carrying market bags. Since leaving Perú, military forces have arrived in Huaycán to enforce the quarantine. As of the day I am writing this, April 8, over 51,000 people have been arrested for failing to follow the quarantine rules in Perú.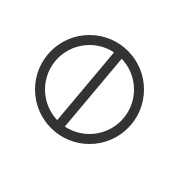 But returning to my experience, I was doing fine in Huaycán. Unlike many households in the neighborhood and around the world, I had access to water, gas, electricity, and enough money to afford food. As many of our international students at the University of Arizona would probably attest to, the most difficult aspect of being quarantined in Perú was knowing how far away my family was and how helpless I was to provide any support if needed. Most of us have important people in our lives who have either fallen ill or are "essential workers," laboring on the frontlines of combating this virus or keeping our society functioning. In my case, my mom is a healthcare worker who still goes to work every day. Being far away from home in a crisis creates a sense of helplessness unlike any I have experienced.
There were days throughout Perú's National Emergency where I began to believe that I would most likely be in Perú until the quarantine was lifted, which is right now set for April 26. However, on March 20, Vizcarra announced that chartered international flights would be evacuating foreign citizens from the Grupo Aéreo N°8 airport, commonly known as "Grupo 8," the Peruvian Airforce base. I started receiving affirmative messages from the Embassy confirming my soon departure. The date I would supposedly be leaving changed five times before I finally received confirmation on Sunday, March 22, around 5:30 pm. I needed to be in front of Grupo 8 at 1:00 pm the next day.
The next challenge became finding a taxi. I have many friends who are taxi drivers, but none of them had received the permissions to drive during the quarantine (again, most people in Huaycán work in the informal sector). I tried calling taxi companies that were allowed to operate, but nobody wanted to drive out to Huaycán. Finally, a friend of a friend found a man named Jhon who had permission to drive on Mondays. It turns out that Jhon lives just one block over from me.
I woke up Monday morning with tears rolling down my cheeks. I felt guilty for feeling bad for myself. Of all the things that can go wrong in a global pandemic, having research disrupted is nothing. Nonetheless, I was sad. I felt like my research was making important progress that would be of service to the comedores, but after this abrupt disruption, it all feels quite incomplete. Additionally, Huaycán is not just a place I fly into to do research. I have been traveling and working there for ten years and there is no doubt that I will be back. However, I do fear for the safety and wellbeing of so many friends in the neighborhood. Leaving felt like a form of abandonment.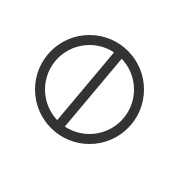 After a few minutes, I dried my tears and made my final preparations. My departure to Grupo 8 was almost comical. Jhon was running just a few minutes late. The father of the family I live with was watching him outside. He was giving me updates, "The car is outside," "He's cleaning the car," "I don't know what he's doing," and then silence. I finally went outside to look and saw that Jhon could not get the car started. As I went into a quiet panic mode, Jhon started to push the car towards the road separating our homes. He then sat in the driver's seat and allowed the car to start rolling down the hill we live on. The car started. I said a tearful goodbye to the family I lived with, put on the mask that we were required to wear at Grupo 8, and went running with my luggage to the taxi.
We had to pass through several military checkpoints on our way to the airport. Jhon and I both had to show our permissions to drive to Grupo 8. Once Jhon dropped me off, I dragged my bags to a tent where someone from the U.S. Embassy checked-off my name on a list and told me to find some shade to sit in. For the next two hours, I sat on top of one of my suitcases, staring out at an empty Faucett Avenue, a massive street I had never seen without traffic since I first traveled to Perú in 2008. As I contemplated how long it would be before I had the privilege to complain about traffic on Faucett Avenue again, it was disorienting listening to the excitement of the tourists sitting me around me, understandably relieved that they were traveling home.  
Around 3:00 pm, a bus rolled up to take us into Grupo 8. We had to sit on the crowded bus with  no open windows for over an hour as we waited for official permission to enter the base. Once we started moving through Grupo 8's heavily protected front gate, it all started to feel real. I was going to be leaving Perú to return to a difficult situation in the United States. Inside Grupo 8, they took us to a staging area, where we sat in chairs placed a few feet apart. Our passports were stamped as we filled out promissory notes, promising the U.S. government that we would pay back the cost of the flight. To this day, I still do not know how much the flight will cost. After another hour, we were put back on the bus and taken to the plane. As we took off, the sunset over Lima was gorgeous. It was a beautiful goodbye.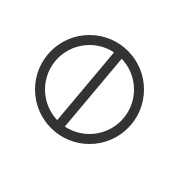 Once this pandemic is over, continuing my research will be more important than ever. This crisis has made evident the fragility of Perú's food and economic security. Even during the short time that I was quarantined in Perú, I knew families that were already struggling to afford food. Although the government has taken some mild efforts to provide food to families who are most in need, the support has not been sufficient. Documenting the challenges families are encountering during this period of social isolation is necessary for thinking about how Perú will encounter future crises, ensuring that everyone has the basic services that are our rights as people.
As I write this essay, cases of COVID-19 are spreading across Huaycán, "The City of Hope." In times of desperation, Huaycán's residents have always taken to the streets to demand their rights. Right now, everyone is closed inside their homes, but I am confident that in the near future, they will continue to demand better health services, improved food security, and greater economic justice, as COVID-19 lays bare the extreme injustices which remain in Perú today.