Discovering the Linkages between Urban Food Security and Climate Change
A $1.6-million NSF grant will allow a UArizona researcher to study the challenges associated with food security in urban areas prone to drought and climate variability in sub-Saharan Africa.
Population growth and changes in food production due to climate change will create challenges for food security in many urban areas.
To help predict and mitigate these challenges, a team of interdisciplinary scholars led by University of Arizona geographer Tom Evans will study the linkages and interactions between urban food security and rural agricultural production. The scholars will decipher the long-term trends for how urban areas experience challenges with food security and how those challenges are affected by drought and climate variability.
The researchers will focus on areas in sub-Saharan Africa prone to drought and climate change shocks, specifically Zambia, South Africa and Botswana.
The team has received a $1.6 million grant from the National Science Foundation's CNH2: Dynamics of Integrated Socio-Environmental Systems Program.
"The CNH2 program funds convergent research on incredibly complex socio-environmental systems that has the potential to make transformative change, better preparing us to meet real-world sustainability challenges," said Jaqueline Vadjunec, NSF program officer for the CNH2 program. "This award to the University of Arizona on the problem of food security across the urban-rural continuum epitomizes this effort to bring clarity from complexity on issues of real importance."
Evans, a professor in the School of Geography and Development in the College of Social and Behavioral Sciences, is the principal investigator on the grant. His work focuses on agricultural decision-making, food security and environmental governance. Evans' position was made possible by funds from the Technology and Research Initiative Fund, or TRIF. He joined the university in 2018.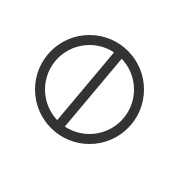 The multi-institutional team includes Kelly Caylor, professor in geography at the University of California, Santa Barbara; Kathy Baylis, professor of agriculture and consumer economics at the University of Illinois at Urbana-Champaign; Megan Konar, assistant professor of civil and environmental engineering at the University of Illinois at Urbana-Champaign; and Lyndon Estes, assistant professor in geography at Clark University.
"Drought, climate change and a burgeoning world population threaten food security. This project demonstrates how TRIF investment can lead to large awards that help our researchers push boundaries and explore new possibilities and solutions to help people become more resilient to environmental change," said Elizabeth Cantwell, senior vice president for research and innovation at UArizona.
Focusing on Small-Sized Urban Areas
The NSF-funded project will evaluate the impacts of environmental variability on rural agricultural production and how this affects urban food security, and, in turn, how urban population growth affects the demand for local and regional agricultural production, in the context of food trade and other flows.
Evans said that research is needed to understand what types of urban places are most vulnerable to climate impacts on local and regional crop production and what types of urban areas are able to mitigate those impacts through food imports from distant areas.
Much of the existing research has focused on food insecurity in rural areas, Evans said.
"What hasn't been done so much is looking at urban food security," Evans said. "If we look at the trends, and not just in sub-Saharan Africa, but globally, there is an increased rate of urbanization."
The project includes analysis of urban areas with fewer than 100,000 people. 
"This project will be one of the first to develop a multicity analysis of secondary cities to understand the unique challenges of those places," Evans said.
"And the hypothesis that we're testing is whether these small-sized urban areas that are soaking up a lot of the rural-to-urban migration have greater challenges of trying to respond to food price shocks than big cities, because they don't have the same governmental capacity and market infrastructure," Evans said.
The project uses a novel spatial network approach to model the flow of food within regions and across international borders by analyzing rural food production under recent and projected urban food demand scenarios.
The goal of the project, Evans said, is to translate the scientific knowledge into data and reports placed in the hands of policymakers.
"What I hope to produce is a set of products that can help city managers and staff understand the types of social and physical infrastructures that can mitigate food security challenges."
The findings will also be relevant to many urban areas that want to understand how socio-environmental change will impact food security.
"There are obvious parallels to small towns in the southwestern United States," Evans said. "The analytical tools that we're developing are certainly transportable. And conceptually, the issues that we are raising and trying to highlight are issues that the Southwest will need to deal with."
"As the planet changes and more areas face the threat of inadequate or inaccessible food supplies, it is imperative that there are systems in place to lessen the impact of food insecurity," said UArizona President Robert C. Robbins. "Feeding the world's population is exactly the kind of grand challenge that the University of Arizona is primed to address. There is a very real need for the work that Tom Evans and this team are doing, and I look forward to following the development of this project."
SBS Receives Two NSF CNH2 Grants!
The National Science Foundation funded 16 CNH2: Dynamics of Integrated Socio-Environmental Systems grants in 2019, and UArizona received two of them. The other, led by Elizabeth Baldwin, assistant professor in the School of Government and Public Policy, is titled "Predicting Effective Governance Strategies for Managing Invasive Species."