During Pandemic Crisis, Brenna Ilana Berger Memorial Scholarship Helps Communication Students Stay in School
March 5, 2021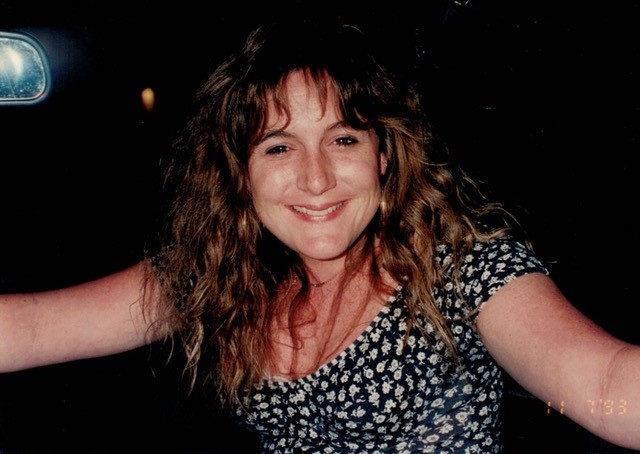 After Brenna Berger graduated with a B.A. in communication from the University of Arizona, she worked in the music industry in Los Angeles. But she soon realized that her true passion was counseling and decided to work with at-risk middle school students. Tragically, Brenna died in 2010 at the age of 41 after a long illness.
Brenna's decision to help those in need continues to have a ripple effect. Every year, two communication students who have faced significant hardships in pursuing their education receive a $30,000 scholarship, in honor of Brenna's generous spirit.
The Brenna Ilana Berger Memorial Scholarship was created in 2013 by Melany – Brenna's sister – and her parents, Esther and Bob Berger.
"Brenna counseled, guided, and inspired her students to be their best no matter their circumstances, and her legacy of unconditional love, life, laughter, and education will live on forever for those awarded this incredible honor," Melany said.
Melany added, "Brenna was my best friend. I love and miss her so much and hope she is proud of what my family has done to honor her name and her legacy. It's important to us that people don't forget about Brenna."
Melany is a loyal Wildcat who graduated with a B.A. in communication. Melany is also a member of the College of Social and Behavioral Sciences Advisory Board and guest lectures for the information science and eSociety major, where she shares her expertise as a social media influencer and blogger under MelanysGuydlines.
Melany and her parents are proud that the Brenna Ilana Berger Memorial Scholarship can make a difference in the lives of students who are persevering to complete their college education.
"Brenna helped a lot of people, and she would be very proud to know that her scholarship will help students who may have not been financially able to further their studies," Melany said.
This year, Ashley Chau and Jasmine Harris are the beneficiaries of this generosity. Layering onto other challenges, the uncertainty and financial precariousness brought on by the COVID pandemic threatened both students' dreams of completing their college education. The arrival of the Berger scholarship was transformative.
Crossing the Finish Line
Ashley Chau was barreling through college, working to graduate in three years in order to keep her costs down. An out-of-state student from California raised by a single mom, Ashley was always concerned about money. But with the added financial pressures brought on by the pandemic, she was facing the prospect of withdrawing from school unless she found another way to pay her tuition.
When Ashley learned she received the scholarship, "I was speechless and overwhelmed. I don't think I've every cried happy tears before. I was not expecting this outcome at all."
The Brenna Ilana Berger Memorial Scholarship will allow Ashley to graduate this spring with a double major in communication and information science and e-society, in three years as planned. What's next? Ashley is unsure what she wants to do after graduation, but is leaning toward public relations and digital marketing.
"The scholarship is helping me reach my greatest goal of obtaining a college degree," Ashley said. "Education has always provided me with a foundation and a greater purpose."
Ashley is the philanthropy chair for her sorority, Alpha Delta Pi, which works with Ronald McDonald House Charities to help families with seriously ill or injured children. The work is important to her, she says, because she lost a childhood friend to cancer and her involvement "is a way for me to keep her in my life and keep her memory alive."
Inspired by the Berger family's generosity, Ashley hopes to one day give back to a college student in need, extending the ripple of Brenna's kindness to yet future generations.
"The Brenna Ilana Berger Memorial Scholarship means so much to me. In a time when I thought things were impossible, it made them possible. I will forever be grateful to the Berger family for their extreme graciousness and generosity," Ashley said.
A Rocky Road to College
Jasmine Harris has faced various obstacles on her road to a college degree. She was raised by a young single mom, who struggled to earn money due to a bipolar disorder and depression. Jasmine, who said her grandparents also played a big role in caring for her, has worked since she turned 16 to help bring money into the home.
"I grew up super fast with having to help take care of my mom and my younger sister as well as not having a dad in my life," Jasmine said. "I also had my own issues when I was a junior in high school. I was diagnosed with severe depression disorder and anxiety and had to withdraw from school and finish online."
Finishing up her freshman year as the COVID pandemic hit, Jasmine said financial concerns were weighing on her and she didn't know if she could come back for her sophomore year. She was ecstatic when she learned she received the Brenna Ilana Berger Memorial Scholarship.
"When I saw that I got the scholarship, I literally dropped my computer," Jasmine said. "I ran into the living room and I was like 'Mommy, guess what?' I showed her the email and we both broke into tears. It was probably the best day of my entire life."
Jasmine is in the sorority Delta Gamma and works at the university's Call Center, where she feels eminently qualified to testify to potential donors on the positive impact of scholarships.
After Jasmine graduates, she thinks she wants to be an event planner. But she also wants to get involved in activism and ultimately start a nonprofit for kids who are in and out of foster homes or mental hospitals. "I remember when I was in the mental hospital, there were a lot of CPS kids there," Jasmine said.
Jasmine is deeply grateful for the scholarship and the Berger family. "The Berger family are truly there to help. I want to thank them for literally changing my life and my entire family's lives. They put me on the pathway to success. And they are definitely the reason that I am still at the University of Arizona. I wake up probably every day thinking of that family, and whenever I get a good grade on a test, I'm like 'Ok, this is for them.'"