English Alumni Making Their Mark in the World of Politics
University of Arizona students who graduate with a degree in English or creative writing go into careers in a variety of fields, including politics. Case in point: Recent alums Arielle Devorah and Kaitlin Hooker are both communications directors and spokespersons for two politicians who were just reelected to the legislature.
Interested in working in politics, both Kaitlin and Arielle received degrees from the School of Government and Public Policy, which provided them with valuable knowledge and experiences. However, the decision to double major in English/creative writing helped set them apart and increased their skill set, paving the way for their early career success.
Arielle Devorah
Arielle Devorah graduated from the Honors College with a double major in creative writing and law in spring 2020 and is the communications director and campaign spokesperson for Ann Kirkpatrick, who won reelection to the House of Representatives for Arizona's 2nd congressional district.  
How did Arielle get such a senior communications position so quickly out of college?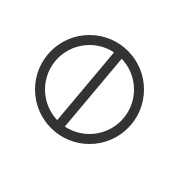 For one thing, Arielle gained valuable experience while she was an undergraduate, participating in Model UN and an internship on Capitol Hill.  
"I weirdly remember that I got chills the first time I fielded a constituent call in Congresswoman Kirkpatrick's office," Arielle said. "In that moment, where it hit me that I was the liaison between an Arizonan and their representative, I knew that I would be anchored to public service for a long time." 
Arielle also participated in extracurricular activities focused on her creative writing major. She was managing editor of Persona literary magazine and was associate editor for the Arizona Journal of Environmental Law & Policy. 
"My job requires me to frequently write on tight deadlines and to juggle multiple audience factors — but because of my extensive training in writing, it is a fun challenge I feel confident to undertake every day."
Her job is the perfect fusion of her two majors. 
"The great part about having majors that complement one another is that they prepared me for a wide swath of audiences," Arielle said. "On the one hand, I can write a really compelling op-ed or creative social media posts, and on the other, the skills I garnered from my law BA enable me to capture really complex information in succinct, comprehensible language."
Arielle's advice to students is to chase opportunities "relentlessly and strategically."
"This means staying in persistent contact, working on yourself professionally, and 'connecting the dots,'" Arielle said. "More than knowing what we want to do, we need to know why we want to do something. Plus, knowing how to eloquently articulate your intentions to future employers or larger network goes a long way. I was able to get here because I worked hard, focused on self-improvement, and shared my intentions earnestly."
Kaitlin Hooker
Kaitlin Hooker obtained a B.A. in English and political science in 2017 and is the communications director and campaign spokesperson for U.S. Rep. Tom O'Halleran, who won reelection to the U.S. House of Representatives for Arizona's 1st congressional district.
While at the University of Arizona, Kaitlin attended the 2017 inauguration, was a legislative intern, and was a campaign intern at Arizona List.
After graduation, Kaitlin advanced from staff assistant to press assistant to digital director to communications director in three years.
So what's a typical day like in the world of political communications?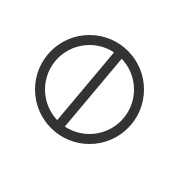 "I very rarely have a typical day, which is something I really like about my job," Kaitlin said. "Every morning I read a lot of news. I track any and all articles that mention Rep. O'Halleran, national news, news related to the committees we sit on, and every publication in our district to make sure I have a full picture of what is happening both on the ground in Arizona and more broadly. I work with our DC and district team to draft press releases about our legislative work, our casework and outreach in the district, and news of the day. I coordinate and pitch interviews with local and national reporters, send newsletters to our constituents, and manage my boss' social media accounts."
Katilin adds, "COVID has changed many things, but a typical in-session week often included attending press conferences and events with Rep. O'Halleran, taking photos, and drafting in-person speeches, addresses, and coordinating town hall meetings."
Getting a degree in English on top of her political science degree was essential to her career success.
"Clear, concise writing is a skill that has helped me get every internship and job I've applied for, both in college and since graduating," Kaitlin said. "I can't imagine a degree that would have better prepared me for what I do every day. I also feel that my English degree taught me more than a hard skill, but expanded the way I thought about and considered not only a text, but the world around me."