Expanding Opportunities: TESL Graduate Students Help in the Community
As part of their training, students at the University of Arizona pursuing their master's in Teaching English as a Second Language, or MA-TESL, often participate in hands-on projects that benefit the community. Over the years, students have participated in various activities, including contributing to an adult literacy program at Manzo Elementary and teaching ESL classes in prison.
This spring, MA-TESL students taught English to Tucson community members in the Literacy Connects "English Language for Adults" program and developed literacy curriculum for Educarte AIM Mexico, a nonprofit providing young people in Puerto Peñasco, Mexico, with educational opportunities.
Teaching ESL to Tucson Adults
The UArizona MA-TESL program, which is housed in the Department of English in the College of Social and Behavioral Sciences, has been working with Literacy Connects informally for many years as a way for students to gain practical experience. Recently, the two groups formalized their relationship, and UArizona students can enroll in an internship with Literacy Connects in their final semester. 
The result is a mutually beneficial partnership.
"The MA-TESL Practicum participants help expand our capacity for offering free English classes for adult English learners in Pima County," said Kate Van Roekel. volunteer coordinator at Literacy Connects.
"Many of our students do get hand-on experience through teaching in our writing program, but this is different," said English Professor Shelley Staples. "It gets them out into the community and exposes them to a different kind of teaching."
As part of the internship, the students regularly meet with Staples, who has spent more than 10 years volunteering with adult literacy programs.
"It's a chance for them to get feedback, reflect on what they're learning through their teaching, and then apply that information to jobs that they're looking into after they graduate," Staples said.
MA-TESL student Elise Lambert was initially wary of teaching the Literacy Connects class on Zoom.
"I did struggle to adjust at first, but now I really see how accessible and convenient digital classes can be for students (and teachers!)," Lambert said. "I have students that need to work, but they still join our class on Zoom to listen. Zoom allows students to practice their language skills on their terms and on their schedule. However, I still find it challenging sometimes to teach targeted pronunciation, such as where certain sounds are said in the mouth, on Zoom."
Lambert said one of the most rewarding aspects of the internship was watching the students become more comfortable in their language skills.
"In the MA-TESL program, we often talk about second language identity development, and it's great to see that confidence and development in students over extended periods of time," Lambert said.
Lambert added, "Literacy Connects is truly student-focused, so it has been great to not need to worry about a set curriculum or exam requirement. My students and I could approach language learning in a very organic way."
Developing Curriculum for Students in Mexico
University of Arizona alumna Kathleen Duncan formed the nonprofit Educarte AIM Mexico to help young people in the Puerto Peñasco (Rocky Point) community break the cycle of poverty through access to quality educational opportunities.
To expand students' future employment prospects in Rocky Point's tourism-heavy economy, Duncan has wanted to integrate English language instruction into their program for a few years but said they haven't had the knowledge or resources to do so effectively.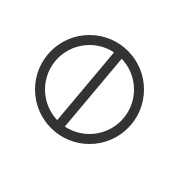 Duncan connected with English Professor Christine Tardy, who teaches the UArizona graduate course "English 613 – Methods II: Curriculum Development and Assessment." Tardy assigned the project to her spring 2022 class, where students collaborated to provide Educarte with a context analysis; needs analysis; approaches, goals and objectives; materials and resources; and an assessment plan.
Tardy said that working on a real-life project provided the students with valuable experience.
"I've loved watching this group of graduate students get inspired by the work and get the chance to develop curriculum in an authentic and meaningful way," Tardy said. "There are real-life considerations that you just don't have when you're hypothetically creating a curriculum. It's been the most amazing opportunity."
"It has been great how everyone has contributed in different ways to this bigger project – from the beginning analysis to designing and constructing a proposal that fits Educarte's needs," said MA-TESL student Maria Razcon. "Being able to translate the theory and information into a "real-life" project helped foster my understanding of the steps that need to be taken when developing a curriculum."
Student intern Lauren Kilpatrick participated in each phase of curriculum design and collaborated with five different groups of graduate students in the class.  
"Working with Educarte has helped me to see what curriculum design really looks like," Lauren said. "Being a member of each group, I was provided the chance to gain a wider perspective of how this process unfolds. I see now that meaningful conversation and flexibility are vital to a successful partnership. It really showed me the value of community and how we can create something more robust and impactful if we work as a team."
Duncan said the students' report has been extremely valuable to the Educarte team
"Although there are still questions to be answered and decisions to be made before we begin to integrate English language instruction into our program, with all of the information and resources that the students were able to provide us with, we are so much closer to being ready to launch a pilot project," Duncan said.
Duncan added, "I could not be more satisfied with the experience we had working with these students, and we are all incredibly grateful for the time, effort, and energy they invested in helping us to make this dream a reality."