Founding Mothers: From the Ballot Box to the University
Special Collections at the University of Arizona Libraries has a new online exhibition, "Founding Mothers: From the Ballot Box to the University."
The exhibition was curated by Patricia MacCorquodale, professor emerita in the Department of Gender and Women's Studies; Erika Castano, assistant librarian and archivist with University Libraries Special Collections; and Mary Feeney, librarian with University Libraries, to celebrate the 100th anniversary of women's suffrage in the United States and the 45th anniversary of the founding of Women's Studies at the University of Arizona.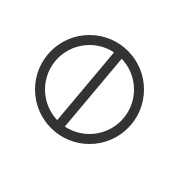 The idea of citizen is foundational to democracy. Women have been speaking up and demanding their rights to be citizens since the founding of the United States. This virtual exhibit focuses on women in Arizona and asks what strategies led to their success in winning representation at the ballot box and in the University. Whose voices are heard in these debates? Who is left out of these changes? Which issues continue to be challenges in our times?
Suffragists in Arizona organized the first Women's Equal Rights Association in 1891. Josephine Brawley Hughes from Tucson – and later, Frances Munds and Pauline O'Neill – developed different strategies to win women's suffrage. Facing defeat year after year in the Arizona territorial legislature, the women persevered. When the issue was brought to voters after statehood, they overwhelmingly approved women's suffrage. Extending suffrage to Native Americans, Mexican Americans, African Americans and Asian Americans took many decades, and voting rights continue to be of concern today.
Faculty women at the University of Arizona began to organize in the 1970s in order to have women's voices heard. Feminist speakers such as Gloria Steinem were brought to campus, and women organized a Speak Out for International Woman's Day in 1975. A two-year effort by the Commission on the Status of University Women resulted in starting a women's studies program. Led by Myra Dinnerstein, the interdisciplinary program grew to offer both undergraduate and graduate degrees and to become a department with faculty positions. By establishing a highly successful research institute, Women's Studies supported feminist research, developed community outreach projects, and earned national recognition for its leadership and innovative programs.
This virtual exhibit celebrates and showcases a variety of archival materials on women's suffrage and the struggle for equality off and on the University campus. The exhibit features new and original video interviews of women faculty reflecting on their experiences of building the Department of Gender and Women's Studies at the University of Arizona.