Geographer Diana Liverman Selected as Member of Earth Commission
On Sept. 19, 2019, the international research organization Future Earth announced its selection of Diana Liverman, a University of Arizona Regents' Professor and director of the School of Geography and Development, to serve as an Earth Commission member.
Liverman, who is an expert in climate vulnerability, adaptation and sustainable development, is one of 19 leading international experts selected for the commission, which is tasked with identifying global environmental risks and developing scientific targets that will guide responses to climate change, biodiversity and other global environmental challenges.
Liverman has served on several international science committees, including the Intergovernmental Panel on Climate Change and the scientific advisory committees for several programs of the International Council for Science including the planning committee for Future Earth, the program that will host the Earth Commission.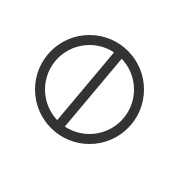 "My current research asks: How do we reduce the risk of climate change while also reaching the U.N. Sustainable Development Goals? For example, how do we raise people out of poverty in a way that doesn't lead to increased greenhouse gas emissions or other negative resource impacts," Liverman said. "We're looking for the triple win, which will lift people out of poverty in a climate-friendly and equitable way, which may involve those with greater environmental impacts – such as consumers in the U.S. – reducing their climate impacts."
Liverman has collaborated with several other Earth Commission members, including as co-author of an influential paper on "Planetary Boundaries" in 2009 and in the international Earth System Governance project.
The Earth Comission will begin immediately – and complete by 2021 – a high-level synthesis of scientific knowledge on the biophysical processes that regulate Earth's stability and will identify targets to ensure this stability. The commission will also explore social transformations required for sustainable development to reach these targets in a way that could be tailored to cities and companies.
"I don't think we can solve these problems unless we work not only with government and citizens but also with the private sector," Liverman said.
The Earth Commission will work with the Science Based Targets Network, comprised of leading non-governmental organizations, cities and businesses who commit to reduce their impact on and restore our oceans, freshwater, land and biodiversity. The aim is to make this standard practice in leading companies and cities by 2025.
"This year's fires in the Amazon, the rapidly warming Arctic, dying coral reefs and unprecedented heat waves and floods across the world are the clearest signals yet that human activities are pushing the planet further and further from the stable state we have enjoyed for 10,000 years," said Earth Commission co-chairman Johan Rockström, who is also co-chairman of Future Earth.
The Earth Commission and the Science Based Targets Network are part of the Global Commons Alliance, a network of organizations that aims to transform economic systems to ensure Earth remains habitable. The alliance, launched in June, includes Earth HQ, a media portal that will share how earth systems are performing and track progress toward environmental solutions.
The 19 commissioners include leading scientists in both natural and social sciences from 13 countries including Argentina, Australia, China, France, Germany, Ghana, India, Japan, Kenya, Netherlands, the United Kingdom and the U.S.
##
Written by Mikayla Mace, University Communications
Extra Info
Professor Diana Liverman is one of seven world-leading experts to speak at the 55th Nobel Conference on September 24-25 on the causes and consequences of our changing climate. The sold-out event will be live streamed.