GIST Director Chris Lukinbeal Interviews "Why America" Author
Aug. 21, 2020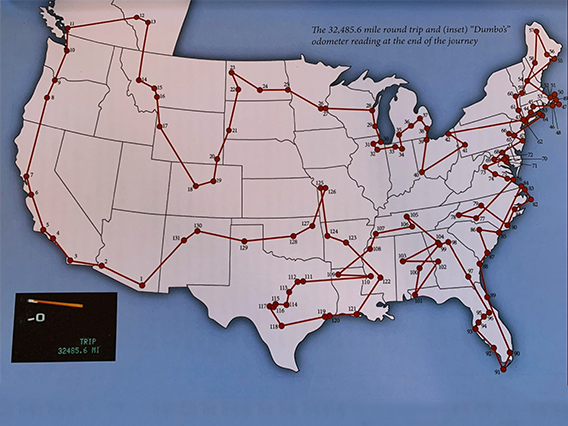 This summer, when Chris Lukinbeal was a visiting professor at the Johannes Gutenberg University of Mainz in Germany, he interviewed Ferdinand Otto Von Galen, author of "Why America" as part of his class "Globalization, Media, and Culture."
Lukinbeal is director of the Geographic Information Systems Technology, or GIST, Program and associate professor in the School of Geography, Development & Environment at the University of Arizona.
In the book, German-born author Von Galen discusses his quest to discover why America is attractive to European settlers. During his journey – which would take a little over a year to complete – he would cover more than 32,000 miles, visiting small towns as well as big cities, seeing sights, and meeting people.
Lukinbeal assigned the book because students in the class were doing virtual field research in Tucson, and he thought Von Galen's story could provide an intercultural perspective on the American landscape.
"The trip was a search for a subjective understanding of what home is, and home is a key geographic concept because it blends the individual and the environment," Lukinbeal said.
You can watch the interview with Ferdinand Otto Von Galen.