Helping Others Create Their Stories
Dave and Tory Schechter help students with the growing cost of college education and provide opportunities for underrepresented communities.
When Dave Schechter (B.A., English, '90) was an English major at the University of Arizona, he was often asked the dreaded question: "So, what are you going to do with that degree?"
Turns out you can be a vice president at Nike. The tools that Dave learned at UArizona – including how to tell stories – formed a solid foundation for his success in the world of business and marketing.
Dave, who was SBS's 2019 Alumnus of the Year and the keynote speaker at the 2019 SBS winter convocation ceremony, is a dedicated Wildcat. In addition to being a diehard supporter of Arizona sports teams, Dave has helped guide Wildcat interns at Nike and participated in the Wildcat Mentor Society. He and his wife, Tory, have also funded the Dave and Tory Schechter Scholarship, which supports the advancement of women and African American students in the Department of English.
"I'm passionate about the mission of the university, and my wife and I are also passionate about providing opportunities for underrepresented communities and people who are struggling to navigate their way through the growing costs of college education," Dave said.
Discovering His Path
Dave started at UArizona as a Journalism major, but switched his major to English Literature when he realized he preferred creative writing and analyzing literature.
"I've always enjoyed puzzles and how things are put together," Dave said.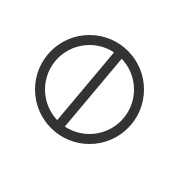 Dave worked for the Arizona Daily Wildcat and was president of the ATO fraternity. After graduation, Dave began his career working in media relations for sports organizations, including the Los Angeles Rams.
He joined Nike in 1995, and has worked in sales, merchandising, and product creation, recently becoming the global vice president of footwear development. He says his goals remain "to be a great teammate and a servant leader."
Dave says that his English major helped prepare him for his career, including teaching him critical thinking, how to take feedback, and storytelling skills.
"I developed a deep love of stories before I came to Tucson, but it accelerated at the University of Arizona and has never gone away," Schechter said. "Stories are the threads that knit our cultures, lives, and the world, together. I leverage the power of storytelling in my job every day."
Helping Others Over the Finish Line
Dave and Tory are at a place in their lives where they can and want to give back.
"I believe that you have a responsibility if you are capable of helping others," Dave said.
Dave and Tory have made gifts to the College of SBS and the College of Agriculture and Life Sciences to support student success. They are also active members of the Portland community, supporting organizations focused on teen mental health awareness and services.
Dave said it took him 10 years to pay off his financial aid. "It was the first check I wrote every month, and it was a pretty heavy burden."
Dave and Tory created a scholarship for students in the English department because, "We want to help students get over the finish line, especially now, when the pandemic is making life even more challenging," Dave said.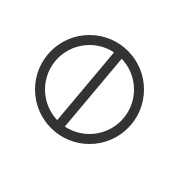 He also wants to support underrepresented communities. "As an African American, I can tell you that when I began my career, there was not a single person at a high level of the organization who looked like me," Dave said. "Diverse organizations succeed because they represent our whole country, not just the America of privilege."
"When considering social justice many people ask the question, 'But what can I do?' It's actually quite simple," Tory said. "Passion inspires action. Make a list of what makes you angry. Make a list of things you love to do. Do something you love that addresses what makes you angry and don't ever question if it's enough. The ripples of kindness spread wide."
Maggie Rush-Miller, who just completed her B.A. in Creative Writing and is finishing a B.F.A. in Film and Television, received the Schechter Scholarship at a point in her life when her two eldest children were also in college and her youngest was a junior in high school.
"Like many single parents, finances are tight, particularly given my full-time status here at the university," Maggie said. "I had returned to school out of necessity given a long illness within my family with its origins stemming from the opioid crisis."
"Receiving my degree and my experience here at the U of A has been one of the greatest accomplishments of my life," Maggie added. "Yet none of this would have been possible without extensive financial support, including the generosity of the Schechter family. Their interest and intent on supporting women of color will have a significant and much needed impact for many years to come."
Fellow scholarship recipient Rina Nkulu is a writer, artist, and recent graduate who majored in English and minored in Art History.
"The scholarship really helped me get through a difficult-in-every-way senior year," Rina said. "I am also thankful for the opportunity that it presented in terms of making space for important conversations about Black students' experiences in English departments, as well as the necessity of their representation in them. I'm really grateful for the generosity of the Schechters."
Dave and Tory are happy to help. "We believe that the way to dismantle systemic racism is to provide opportunities and a platform for Black women to be heard and supported," Dave said.
Advice for Graduates
Dave Schechter's advice for students is applicable to anyone at a crossroads in their life: "Find that thing that you really want to lean into that makes you feel fulfilled, and where it doesn't feel like work, it feels like a discovery. Look at your post graduate lives as adventures to be taken. You have to be able to become comfortable with not knowing what happens next."