For His Career Advancing Indigenous Art, Anthropology Alumnus Receives UA Professional Achievement Award
Allan Ryan returned to the UA campus during this year's convocation ceremony, some 40 years after receiving his master's degree in anthropology from the UA. The reason: He was being presented with the 2017 Professional Achievement Award from the UA Alumni Association.
Ryan, who holds the New Sun Chair in Aboriginal Art and Culture at Carleton University, is an associate professor in the School of Indigenous and Canadian Studies and the Department of Art History in the School for Studies in Art and Culture.
Ryan was excited to return to the UA. He brought his wife, Rae, who accompanied him in 1975 when he drove from Winnipeg to Tucson to pursue his love of Native arts. Ryan met anthropology faculty and students and toured the Arizona State Museum, where he worked while a student.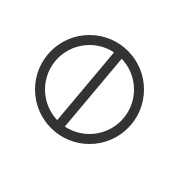 Melinda Burke, president of the UA Alumni Association, presented Ryan with the award at a brunch hosted by the School of Anthropology.
"On behalf of the UA Alumni Association – and our 260,000 alumni around the globe – I was honored to present Dr. Ryan with the Professional Achievement Award," said Burke. "Dr. Ryan's contributions in the field of indigenous art and culture are of immense significance. We are proud to recognize him and know he is a Wildcat for Life!"
Diane Austin, director of the School of Anthropology, said she was pleased to learn that Ryan would receive the award. "Professor Ryan is a real leader in contemporary Indigenous expressive arts and we are very proud that he credits some of his inspiration to the time he studied anthropology here and worked at the Arizona State Museum."
The Journey
With his flamboyant hair and black outfit embellished with a colorful scarf, one can well believe that Ryan once had another life as a musician. He also had stints as a graphic artist and a television satirist.
After graduating from the Ontario College of Art, Ryan wrote and recorded the song "PM Pierre" about Pierre Trudeau for Capitol Records in 1968. (You can listen to the song here.) The song recently gained a second life when the lyrics to "PM Pierre" were quoted in the opening pages of Paul Litt's 2016 book "Trudeaumania."
Even though he signed a recording contract with Columbia Records, Ryan says his musical career stalled. "I tell people [my music] was post-modern before its time," Ryan jokes.
He said his life changed direction after his wife's friend gave him the book "Bury My Heart at Wounded Knee," which details the history of Native Americans from an indigenous perspective. He wanted to learn more and enrolled at Brandon University in Native Studies.
While at Brandon, he asked a professor if an indigenous group had an art tradition. His professor told him to research the matter and report back to the class. Ryan was hooked. "That was the moment when I put together my art background and my interest in Aboriginal people," he said.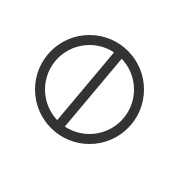 On a whim he applied to a few graduate programs and was accepted to the UA anthropology master's program with a specialization in museum studies. The UA "seemed like the absolute best place to study Indian arts," he said.
Ryan held a museum assistantship at the Arizona State Museum where he helped design, construct and paint the Hodges Site exhibition of Hohokam art and artifacts.
He recalled Anthropology Professor Clara Lee Tanner as being instrumental in his education. Tanner, one of the UA's first archaeology graduates, was a pioneer and expert in Southwest Indian culture and arts. (Coincidentally, Clara Lee Tanner's daughter Sandy Elers was visiting the Arizona State Museum at the same time as Ryan, and he was able to meet her.)
Ryan said his M.A. degree not only gave him "a wealth of knowledge about Southwestern Indian arts," it gave him confidence as an academic. Fueled by "a burning desire to share what I'd learned," Ryan taught for a number of years in Canada.
Ryan returned to school to earn his Ph.D. in anthropology at the University of British Columbia in 1995. For his dissertation, he researched humor and irony in Aboriginal art. "That set me on an amazing odyssey to interview actors, elders, and artists." His dissertation was turned into a book, titled "The Trickster Shift: Humour and Irony in Contemporary Native Art," which received the American Book Award.
Ryan was hired as the New Sun Chair at Carleton University in 2001 — the first university research chair in Canada to specialize in Aboriginal art and culture. Ryan researches contemporary indigenous expressive arts, aboriginal cartoonists, and humor in art. And he is passionate about raising awareness of indigenous artists.
Ryan acknowledges the quagmire of a non-Native person teaching about indigenous people. "There is a responsibility with indigenous knowledge. But I am being true and responsible to the people who have taught me. That is where my authority comes from."
In 2002, Ryan created the first annual New Sun Conference on Aboriginal Arts. He has been hosting the annual conference for 16 year, and he considers it "the highlight of what I get to do." The conference features artists from various First Nations, Métis and Inuit communities. Presenters have included those with expertise in photography, painting, sculpture, film making, acting, musical performance, curating, arts education, literature, and the culinary arts.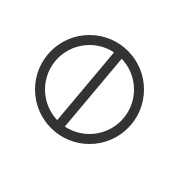 It is the conference more than anything else Ryan does in academia that pulls on strains of expertise from his former jobs. He co-designs the poster. He emcees the event. He labors over the structure, the rhythm of the conference, not unlike a piece of music. "There is an aesthetic to the conference," he said.
The feedback he receives from the conference attendees illustrates the specialness of the event.
"In many ways the New Sun Conference anticipated the experience of the Canadian Truth and Reconciliation Commission, bringing together Indigenous and non-Indigenous people alike for a day of shared testimony and celebration," wrote John Osborne, professor and former dean of Arts and Social Sciences at Carleton University.
In 2005, in conjunction with the Department of Foreign Affairs and the National Film Board, Ryan developed "Visual Voices: A Festival of Canadian Aboriginal Film and Video," a set of 13 films made by Canadian aboriginal film makers.
He also co-curated with Zena Pearlstone the exhibition "About Face: Native American, First Nations and Inuit self-portraits" for the Wheelwright Museum of the American Indian in Santa Fe in 2005-06. The exhibition included artist stories on the wall next to the images.
Ryan teaches a course based on that exhibition every year. Inspired by the artists in the show, students create their own self-portraits, which they present to each other. He incorporates indigenous pedagogy into his curriculum, which he describes as holistic, experiential, and transformational learning. He explains that in academia, students are often encouraged to focus on the mental "but to leave their emotions at the door."
"From an indigenous perspective that is a huge hole," he adds. He believes that helping students relate the material to their own lives and to their emotions will help them remember it.
As one student wrote, "I feel that each and every artist I was able to study shaped my idea of myself in some ways. I was inspired by their strength, comforted by their humour, and encouraged by their creativity. Now that I have heard their stories and been enriched by them, I cannot turn back."
Ryan speaks in awe about the life academia has afforded him. "I get to do that," he repeats, speaking in turn about meeting with Chinese filmmakers or hosting his beloved conference. "It has been a remarkable journey for a kid from art college taking a break from the music business."
He advises students to think outside the box – "discard the box" – when crafting their careers. "Take risks and try things and if they don't work that's ok. You don't have to do them all at once. You can do them sequentially, but follow that passion."
He adds, "Anthropology teaches you to appreciate cultural difference and teaches you to empathize, and if there was ever a time we needed people like that, that's today."
Allan Ryan Video