Homecoming News: David Yetman Named 2018 Alumnus Of The Year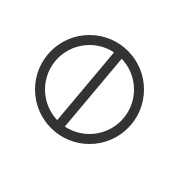 This year's SBS's Alumnus of the Year is David Yetman. Yetman was acknowledged by the college in the Alumni Association's Alumni of the Year Ceremony on Oct. 26, 2018.
Many in Arizona know Yetman as a public television personality and expert on the Sonoran Desert. Since 2000, he has hosted series that air on PBS, first The Desert Speaks and then In the Americas with David Yetman.
Yetman received his bachelor's, master's and doctoral degrees in philosophy from the University of Arizona. Since 1992, he has served as a research social scientist at the UA's Southwest Center, where he researches the state of Sonora, its indigenous people, their history, and how they have incorporated native resources into their lives.
In addition to his academic work and broadcasting, David has had a long career of public service, including multiple terms as a Pima County Supervisor. He also has served as the executive director of the Tucson Audubon Society and as a board member of Patronato San Xavier and the University of Arizona Arboretum. He has made generous gifts to multiple areas of the university.
A Passion for Latin America
Yetman said his passion for Latin America started when he was a child. "I grew up in a tiny town in New Jersey. I didn't go to school for the first four years because I was ill. My father was a minister, and he had a parishioner who gave our family old copies of National Geographic. And something clicked in my brain that I wanted to go to Mexico."
Yetman estimates he has now made over 300 treks to Latin American countries.
Yetman's family moved to Arizona when he was a teenager, and he became enamored with the ecology of the Sonoran Desert. While he was working on his Ph.D. in philosophy from the UA, he was also spending time with the Seri Indians off the Gulf of Mexico, "much to the despair of my adviser."       
Yetman hosted The Desert Speaks from 2000 until the program ended in 2010. Then Yetman and Dan Duncan started In the Americas with David Yetman, in which the pair uncover the geographic and cultural diversity of the Americas and take a fresh look at the lands that make up much of the Western Hemisphere. Yetman received Emmy Awards in 2007 and 2014 for his documentary television work.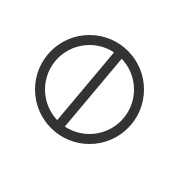 In the show, Yetman and Duncan visit people who can replace conversation with whistling, islanders who have cooked the same meals for 10,000 years, and pastoralists who live at an altitude too high for any activity except herding llamas. They approach volcanoes in Chile and Alaska, and ride rafts, boats, ferries, horses, and motorcycles to explore the terrain. 
Yetman and Duncan meet people from all walks of life and let them tell their stories. Duncan said they focus on places off the beaten path, places where tourists don't normally venture. They ask the local people, "What would you like the world to know about this place?"
"David is the guy when it comes to relating to people from different cultures and backgrounds," said Duncan. "He is an incredible person. It's crazy how talented the guy is."