How the War in Ukraine is Transforming Global Security and Trade
On March 31, 2022, the University of Arizona School of Government and Public Policy, or SGPP, presented the panel "Shock to the System: How the War in Ukraine is Transforming Global Security and Trade."
Experts in the school analyzed a variety of topics, including the renewed leadership of the European Union, the rush to coordinate economic sanctions, the refocus on NATO, the relationship between Russia and China, and the dangers of market volatility.
"An Unprecedented Wave of European Unity"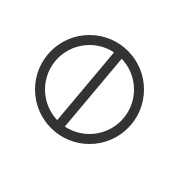 "Crises are often opportunities to strengthen the European union," said Paulette Kurzer, SGPP professor and director of the International Security Studies MA program. "The reason is that political leaders in the member states must agree to transfer power and decision making to the EU institutions, and they tend to agree during a crisis when it's clear that acting collectively makes more sense than remaining apart."
Kurzer examined whether the prospect of creating a European defense union might finally gain traction in the wake of the Ukraine war.
"If nothing else, the EU will devote more attention on defensive security and financially support the expansion of European military defense," Kurzer said. "There is no going back to the previous status quo in which security and defense were orphaned and ignored."
Tommaso Pavone, SGPP assistant professor, discussed the remarkable show of unity displayed by the EU in getting sanctions passed quickly, explaining that approving sanctions is a complicated process in the EU, requiring the unanimous support of all 27 member governments.
"What explains these changes? First, the EU as Professor Kurtzer has highlighted, has long been a polity built through crises," Pavone said. "But more than crises past, the war in Ukraine has provoked tectonic shifts in domestic politics, and domestic politics have always been the engine that drives the EU. Countries like Germany and Denmark are abandoning their long-standing opposition to EU defense sovereignty."
Pavone added, "Many Europeans like myself grew up confident that wars of aggression on the continent were memories of a bygone era. Yet overnight, the war in Ukraine resurrected the specter of war and, in so doing, also resurrected an unprecedented wave of European unity."
As the EU was strengthening, NATO was "refocusing," according to Dan Detzi, a SGPP doctoral candidate who previously worked in the Pentagon.
"There is a reassurance by the United States and other NATO members that they would defend NATO territory," said Detzi. "And this was something – especially during the Trump administration – that was put into question."
SGPP associate professor Kirssa Cline Ryckman, who moderated the event, added, "We're seeing some interesting things with the populist parties having to backtrack a bit and move towards institutions and alliances."
Where Does China Stand?
"In February, Xi Jinping and Putin signed a joint declaration basically saying their relationship had no limits. And of course, Putin immediately tests those limits right after this is signed by invading Ukraine," said Paul Schuler, an SGPP associate professor.
Russia and China share an interest in trying to weaken the Western alliance, "but at the same time, China, because of its exposure to the international economy, doesn't want to be a global pariah," Schuler said.
China hasn't provided any material assistance to Russia, but it has avoided rhetorically condemning them, Schuler said.
"If you look at Chinese media, they've been parroting the pro-Russian line, talking about Nazis in Ukraine, talking about the bio labs, and they refuse to blame Russia for the invasion, basically calling it a regrettable conflict," Schuler said.
Schuler said that some fear that Russia's attack on Ukraine might embolden China to forceable retake Tawain.
"There is actually no real connection between what is happing in Ukraine and what is happening in Tawain except – and this is critical – the perceptions people have that China might do such a thing," Schuler said. "The war in Ukraine might actually reduce the possibility of an invasion is it's caused Japan and Taiwan to think about ramping up their defense spending."
The Danger of Market Instability
Jeff Kucik, SGPP associate professor, said that the war in Ukraine is generating volatility in the global economy, which is associated with various negative outcomes at the macro level, including dampening trade and investment flows and inflating government's budget deficits.
"And it also matters for everyday workers because trade volatility is directly correlated with us being more likely to lose our jobs or suffer pay cuts," Kucik said.
The key to limiting exposure to market instability is diversification, but that can be challenging.
 "It's really tricky to adjust global supply chains," Kucik said. "You actually don't see trade markets moving that fast in the wake of conflict."
For Ukraine, their principal buyer of goods is the European Union, "but their raw materials and intermediary goods come from Russia and China," Kucik said.  "So that's a real policy challenge."
The instability in the global economy might in turn prolong political conflict and war, Kucik said. "One of the principal determinants of political instability is economic underperformance or poorly performing markets."