Investing in Relationships
By establishing a graduate fellowship in interpersonal communication, Kory Floyd and Brian Seastone are investing in what matters most to them – students, higher education, and the importance of understanding relationships.
For Kory Floyd and Brian Seastone, higher education and the University of Arizona have been a critical part of their lives.
"We've both invested our professional lives in higher education," Kory said. "We have gained a great deal from these relationships, both professionally and with students."
Kory received his Ph.D. in communication from the University of Arizona in 1998 and, after 15 years at Arizona State University, returned to UArizona in 2015 as a professor in the Department of Communication. Brian joined the University of Arizona Police Department in 1980 and was named chief of police in 2014. After a 41-year career with the university, Brian retired in 2021 as the longest-serving officer in the history of the UAPD.
"The university has been so good to us," Brian said. "So, we want to give back."
In 2013, the couple established the Kory Floyd Fellowship in Interpersonal Communication, which is awarded each year to a graduate student in the Department of Communication.
"I remembered how challenging graduate school can be, particularly for people who want to be involved in research," Kory said. "It's not always easy to get resources – money for a study or to travel to a conference."
Kory added, "This communication department has a long history of training students who become influential scholars and teachers and leaders in the discipline. I wanted to support that legacy."
The couple previously helped establish the O.M. Hartsell Memorial Scholarship in the Fred Fox School of Music in memory of a professor friend of Brian's.
"Education is always the right investment," Kory said. "Because when you're educated, you can question assumptions and you can think beyond your emotions. Education provides tools for growth, innovation, and social advancement."
Brian – who has three godchildren from undergraduate students he's worked with over the years – says supporting students is at the heart of the couple's giving.
"[The fellowship] is giving an additional opportunity to somebody who may need extra money," Brian said. "School's expensive, and education is so important."
The fellowship focuses on interpersonal communication, which is Kory's area of expertise.
"I was motivated to study interpersonal communication more out of confusion than anything else," Kory said. "Growing up, it wasn't always easy to figure out why families and friendships worked the way they did."
Kory studies the communication of affection in close relationships and its effects on stress and physiological functioning. He has written 16 books, including The Loneliness Cure and Affectionate Communication in Close Relationships. He has received numerous awards, including the 2020 Mark L. Knapp Award in Interpersonal Communication from the National Communication Association.
"I think we're in a moment in history when we have never needed the ability to get along with other people more – to understand other people and to communicate in ways that are respectful," Kory said. "With this fellowship, we're supporting the ability to make discoveries that are applicable and valuable."
Impacting Students' Lives
Working with graduate students has been "unquestionably the best thing about my job," Kory said.
Over time, Kory's advisees become professional colleagues and friends, many of them becoming "a part of our family," Kory said. A former Ph.D. student officiated Kory and Brian's wedding.
Recipients of the Kory Floyd Fellowship recall not just the financial boost from the award but Kory's mentorship and care for their well-being.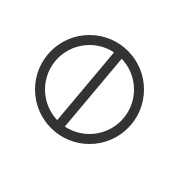 Steven Brunner received the Kory Floyd Fellowship in 2014 – before Kory was a professor at UArizona. He met Kory at a conference and was surprised when Kory offered to meet with him to talk about research.
"In the discipline, Kory is basically a celebrity," Steven said. "He was just so friendly and kind and supportive."
Steven said the fellowship award was a major reason he could do two of the three studies in his dissertation – which explored the connection between attachment and self-disclosure across different communication technologies – allowing him to pay coders and participants.
Later, Kory gave Steven, who is currently a lecturer in the Department of Communication at UC Davis, job hunting advice. Kory now gives video guest lectures in Steven's classes. And they still meet for coffee whenever Steven is in Tucson.
"Even though I was never Kory's advisee, I felt like he was willing to treat me like one," Steven said. "He's this great researcher but also a great friend and mentor."
Dana Dinsmore received the Kory Floyd Fellowship in 2017 and completed her Ph.D. this year. Her dissertation focused on the relationship between partner communication and depressive symptoms. She is currently a data analyst and communication consultant and teaches communication at Chandler-Gilbert Community College.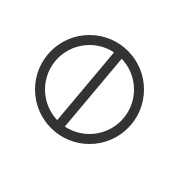 In addition to providing much-needed funds, allowing her to focus on her research, the fellowship gave Dana a feeling of legitimacy as a scholar, she said.
"Graduate students are often plagued by not feeling 'good enough,' but receiving the award gave me a sense that my research was recognized and that I was truly growing as a scholar," Dana said. "It was even more meaningful that Kory and Brian fund the award. They are both lovely people and having their support was a powerful motivator."
Dana added, "Kory is one of the kindest people I know. He studies affection, and he truly practices what he preaches. I have pages upon pages of notes on advice he has given me on research, theory, and the job market. He always encouraged me to pursue success as I define it, not as defined by the assumed expectations of academia. He has a huge heart and an amazing capacity for nurturing graduate students."
##
This story was included in the fall 2022 Developments newsletter