JEDI Academy for Students Focuses on Disability Justice
This August, the University of Arizona College of Social and Behavioral Sciences offered the second annual JEDI Summer Leadership Academy focused on the topic of disability justice.
The JEDI Academy was designed to help students increase their knowledge about issues related to justice, equity, diversity, and inclusion; develop their leadership skills, and train to be engaged advocates for social change. This year's focus on disability justice followed the inaugural year's focus on mass incarceration.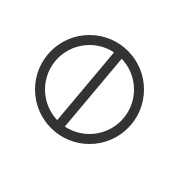 "This year we chose to focus on disability justice knowing that this was an important topic to not only talk about but to truly understand in practice," said Stephanie Noriega, assistant director of community engagement and impact in the College of Social and Behavioral Sciences. "The university is making progress with creating a more accessible campus, and we know that the College of SBS has a responsibility to contribute to this. By providing education, resources and having compassionate conversations, we hoped to contribute to a more inclusive campus."
During the online, week-long seminar, 25 students learned alongside those most impacted by ableism through workshops, presentations, and small group discussions. Topics included access on campus, disability rights and solidarity, ableism, embracing intersectionality and wholeness, access and universal design, and social and civic action strategies.
At the end of the week, the students created Instagram campaigns for different cultural centers on campus to bring awareness to disability justice. The goal of this project was to demonstrate the intersections of disability justice with race, gender, class, and other identities.
Lela Garcia, who graduated with a B.A. in law and is currently pursuing her J.D. in the James E. Rogers College of Law, coordinated this year's program.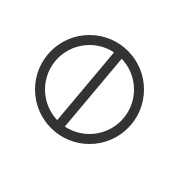 "On a broad level, the goal was to equip the students with the knowledge and ability to address inequalities they witness not only on campus, but in their own lives," Garcia said. "We also wanted to give them the opportunity to continue social justice work outside of the academy, via the resources and organizations we connected them with. On a narrow level, we wanted to foster a safe space for reflection and critical thinking about disabilities and how an ableist framework affects their lives."
"The JEDI Academy on disability justice allowed me to be conscious and aware of my positionality and how this affects other people around me," said Lady Dorothy Elli, a student majoring in public health and speech, language, and hearing sciences. "That's a great start for many students like me who are passionate about diversity, equity, and inclusion efforts on campus but are constantly learning how to better themselves so that they can contribute to the community around them more effectively."
Stefanie Lewis, a double major in philosophy and world literature, said she has already used information she learned during the Academy during an "awful experience" at a medical facility in El Paso.
"I am fortunate and grateful to have been part of the Academy, which allowed me to use some of the knowledge I gained and fight for my medical rights," Lewis said.
Garcia said what she learned during the Academy was immensely valuable. "I learned how to best support the disabled community and how to foster a safe, inclusive space in my own academic endeavors," Garcia said. "I also learned what it meant to be an advocate. You do not need to have a Ph.D. or be a community organizer – anyone can be an advocate for the injustices that they witness! This is a big takeaway and goal of the JEDI Leadership Academy."