Looking for Online Education and Entertainment? Check Out These Offerings from the College of SBS (and Others)
During this time of social distancing due to the COVID-19 pandemic, do you miss going to your favorite community lecture at the University of Arizona? Us too.
But there are still many opportunities to learn (and be entertained) in the comfort of your own home! Check out various videos we have online:
SBS Downtown Lectures Series
Happiness was the theme in our inaugural series (2013), so perhaps that is a good place to start since we could all use a happiness boost right now. Topics include finding happiness, compassion as a path to happiness, how our surroundings influence happiness, and exercise and happiness.  
Food (which also makes us happy) was the theme in 2014. Topics include eating for health, geographies of food, how food permeates our social lives, and food practices in ancient Rome.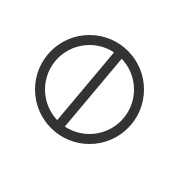 Immortality was our theme in 2015, with lectures exploring topics ranging from vampires to the history of heaven to various philosophers' views of death. You may want to pass on this theme right now. We get it.
Privacy was the theme in 2016. With lectures on protecting our kids' online privacy, corporate data collection, and fame and shame in the digital age, the topic of privacy is more relevant than ever.
Chaos was covered in 2017. Lectures included the future of elections, redefining journalism (with the editor of The New York Times!), and global conflict.
Soundscapes examined music, place, and identity in 2017. These talks are fun! Learn more about various music forms – from soul to hip hop to norteño – and how music connects us.
Animalities was our theme this past fall. Our lectures covered dogs, bison, herring and horses. A recent Q&A with anthropologist Evan MacLean discussed how our dog companions can help protect our mental health during social isolation, so be sure to check out his "The Thinking Dog" talk.
Lectures with Noam Chomsky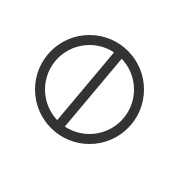 Our videos with Noam Chomsky, professor laureate in the Department of Linguistics and Agnese Nelms Haury Chair, are some of our most popular. Chomsky is one of the most influential public intellectuals in the world. You can hear him answer student questions, discuss free speech, examine the threat of nuclear war with Daniel Ellsberg, and discuss privacy with Edward Snowden and Glenn Greenwald.
Lectures from our Diverse Units
School of Information – This colloquium series includes topics such as neural networks, augmented reality, and digital fabrications. Make sure you've had your coffee before watching these!
School of Journalism – The school's Youtube page includes many interesting videos, including covering the coronavirus, interviewing refugees, borderlands reporting, discussions from "Science on Screen," and much more.
Arizona Center for Judaic Studies – The center's Youtube page has hundreds of videos with international experts on topics including Israel and the Middle East today; anti-semitism, the Holocaust and the Jews of Europe; archaeology and ancient Near East; and Jews in America.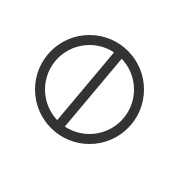 Center for Compassion Studies – Explore "Conversations on Compassion" podcasts with various healers, artists, and teachers.
Center for Middle Eastern Studies – Videos examine a variety of topics, ranging from World War I in the Middle East to the challenges of being young and female in Iran.
Southwest Center – The center's Youtube channel includes the Tumamoc Hill Lecture Series as well as talks from esteemed professors such as Gary Paul Nabhan and David Yetman ("In the Americas with David Yetman" can be streamed for free.)
Major Lecture Series from Across Campus
There are undoubtedly many online lectures from across campus, but here are some of the major ones we know about:
College of Science Lecture Series – The College of Science has been hosting its popular lecture series for 15 years. Learn about catalysts of change, the evolving brain, genomics, global climate change, evolution, and much more.
College of Humanities Festival – The College of Humanities offers a range of stimulating talks every year. The 2019 festival focused on how the humanities can help shape tomorrow's world, and 2018 centered on the theme of "secrets."
Other Resources in Our Community
Again, lots out there! But we wanted to give a special shout out to our public library and our local PBS station
Pima Country Public Library – Read, listen, and watch free digital media.
Arizona Public Media – Check out AZPM's broad range of original television productions! In addition, AZPM and Arizona PBS have partnered to provide educational content to students and educators affected by the closures.