Mexico's Aristegui Named 2018 Zenger Award Winner
Telling students to keep the flame of investigative journalism alive, Carmen Aristegui accepted the school's Zenger Award for Press Freedom while paying tribute to the hundreds of slain and missing journalists in Mexico.
"The Zenger award is a motivation to keep going," Aristegui told the audience through her son, Emilio, who translated her speech. Nearly 200 people attended the ceremony at Tucson's Westward Look Resort on Oct. 12.
Aristegui, who has 14 million Twitter followers, has spent 20 years reporting on suspected cases of high-level corruption as a radio host and as the anchor of "Aristegui," a news show on CNN en Español. She was fired from MVS Radio in 2015, a few months after she put pressure on the nation's elite when her website, Aristegui Noticias, reported an alleged conflict of interest involving the wife of President Enrique Peña Nieto and a government contractor in the purchase of a $7 million house. During the scandal, two members of Aristegui's investigative team and her son were targeted with spyware.
Nearly 3½ years later, she has her own radio program again. She started broadcasting a three-hour morning program for Grupo Radio Centro on Oct. 17.
"In a country in which and so many of your colleagues must bravely face threats by reporting the truth … you epitomize what journalism is all about: courage, truth-seeking, holding those in power accountable," said JP Jones, dean of the UA College of Social & Behavioral Sciences, as he gave Aristegui the Zenger award.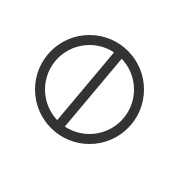 Jones arranged for Aristegui, 54, to interview noted linguist Noam Chomsky, 89, a UA laureate professor, in a session taped by SBS to be broadcast later. The two talked about migration, Mexico's drug problem and the country's president-elect, Andrés Manuel López Obrador.
"There's a spiral of violence in Mexico that must end some day," Aristegui told the audience. "For that to happen, we journalists have to do our work. We need to inform … and we need to tell the truth."
She told students to "keep this flame alive," adding that "a university like this is not only an engine for journalists, but for human beings."
"You have to need to need to learn," she said through translator Jaime Fatás-Cabeza, a UA professor. "And you have to need to need to tell what you've learned."
Since 1954, the Zenger award has honored those who have made extraordinary contributions to press freedom and the people's right to know around the world, including the late Washington Post publisher Katharine Graham, Rocío Gallegos Rodríguez and Sandra Rodríguez Nieto of El Diario de Juárez and Dean Baquet, executive editor of The New York Times.
Aristegui dedicated her Zenger award to the more than 100 media workers slain in Mexico since 2000, including Miroslava Breach and Javier Valdez. Eight have been killed in 2018.
"Being a journalist in Mexico is very hard or openly risky," Aristegui said. "It's better to dedicate this award to all those who have been assassinated in Mexico. … and to say that those deaths can not be impugned."
Associate Professor Celeste González de Bustamante introduced Aristegui and told the audience that "every day, at least one journalist in Mexico is attacked."
She and Associate Professor Jeannine Relly, who have published studies on violence against journalists, told the audience about the school's Center for Border & Global Journalism. One of its goals is to create a safe house for journalists around the world who are under threat.
"The journalists' refuge would allow reporters a place to step away from threatening situations and give them time to work on projects in a safer environment, and perhaps pursue advanced studies at the university," González de Bustamante said. "They would also be able to share their invaluable experience with aspiring journalists and students who would like to work as foreign correspondents around the world."
Emcee Nancy Montoya, a reporter with Arizona Public Media, called Aristegui "my hero." She conducted an interview with Aristegui to be broadcast later.
"We journalists have a huge responsibility, even though there is censorship and persecution," Aristegui said. "Society knows. Society appreciates it."
Fortune magazine named Aristegui one of the World's 50 Greatest Leaders in 2017. She received the Mexican Press Club's National Award in 2004, 2002 and 2001, and in 2003 she was recognized as the Best National Anchor and presented with a Public Image Award. Aristegui was named 2004 Woman of the Year by Mont Blanc, and was selected to carry the Olympic Torch through Mexico as part of its global journey to Athens that same year. She was born in Mexico City and graduated from Universidad Nacional Autónoma de México (UNAM).
"Amid these dangerous times for press freedom in her home country, Aristegui has continued to expose government corruption in Mexico," said Dianna M. Nañez, a reporter for the Arizona Republic who helped the newspaper win a 2018 Pulitzer Prize for explanatory reporting with "The Wall," a multimedia project focused on President Trump's proposed border wall with Mexico.
 Story     from UA School of Journalism