Narges Nematollahi Holds Endowed Elahé Omidyar Mir-Djalali Assistant Professor Of Persian Language Position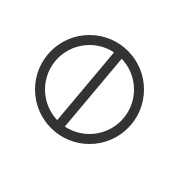 Thanks to a $1M grant from Roshan Cultural Heritage Institute, the University of Arizona has hired Narges Nematollahi to be an instructor of Persian in the School of Middle Eastern and North African Studies. Her position is funded by the UA Elahé Omidyar Mir-Djalali Professor of Persian Language endowment.
"I am very excited and grateful to be chosen for this prestigious position, and I look forward to contributing to the Persian program at the UA," Nematollahi said.
Nematollahi will teach Persian language courses at all levels, and will develop curriculum and teaching materials. She also will contribute to the activities and programs of the Roshan Graduate Interdisciplinary Program in Persian and Iranian Studies, housed in the UA's Graduate College, which was established in 2016 with a $2 million endowment from Roshan Cultural Heritage Institute via its donor-advised fund at the Silicon Valley Community Foundation.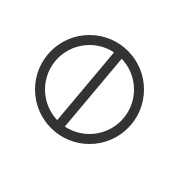 Nematollahi is a Ph.D. candidate in the departments of Central Eurasian Studies and Linguistics at Indiana University, Bloomington. She holds a master's degree in ancient languages and cultures from Tehran University, Iran, and a master's degree in Religion Studies focused on Zoroastrianism from the School of Oriental and African Studies, University of London, UK.
Nematollahi's research is focused on the epistolary tradition in pre-Islamic Iran, composed in Aramaic, Parthian and Middle Persian languages, and how it is transformed in the early medieval Iran, under the influence of Arabic. Her broader areas of research are stylistics of Old-, Middle- and Modern Persian, historical linguistics and formal linguistics of Iranian languages.   
"The faculty search committee ran a thorough international search, interviewed several qualified candidates, and invited the finalists to UA campus for interview and class teaching. Narges Nematollahi stood out," said Kamran
Talattof, the Elahé Omidyar Mir-Djalali Chair in Persian and Iranian Studies and the chair of the search committee. "Her devotion to teaching the Persian language, impressive work ethic, dedication to Persian studies, strong scholarly background, and desire to conduct original research will make her a valuable asset to our university."
Persian is considered a critical language by the U.S. government, which promotes Persian study as critical to the country's national policies and economic prosperity. Currently, the UA offers four levels of Persian to about 30 students each semester as part of a larger and successful program in Persian and Iranian studies.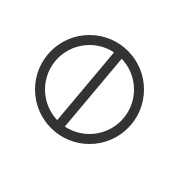 Founded in 2000 by Elahé Omidyar Mir-Djalali, Roshan Cultural Heritage Institute supports educational and cultural activities that promote the understanding, transmission and instruction of Persian language and culture. Dr. Mir-Djalali is an expert in language education, cross-cultural communication, and Persian studies. She is also recognized for her pioneering efforts in nurturing the next generation of Persian studies specialists. In 2018, the Ministry of Culture in France bestowed upon Dr. Mir-Djalali the title of Chevalier de l'ordre des Arts et des Lettres – one of France's most prestigious awards – in recognition of her lifelong and significant contributions to Persian arts and culture in France and around the world.