The New Home of Noam Chomsky
One of the most cited scholars in modern history, Noam Chomsky now walks the halls of the University of Arizona campus, inspiring students to think deeply and critically.
"We fell in love with Tucson – the mountains, the desert. We've very much come to appreciate the intellectual environment and the lifestyle."

—Noam Chomsky
If you type Noam Chomsky's name into a google search, you get 9 million results. His Facebook page has more than 1.2 million followers. You can even order a wide array of Noam Chomsky coffee mugs. He is, it is safe to say, not your typical academic. Considered the founder of modern linguistics, Chomsky is one of most influential public intellectuals in the world. And now he is a professor at the University of Arizona. 
This past fall, Chomsky was hired by the College of SBS as a laureate professor in the Department of Linguistics. He also holds the title of Agnese Nelms Haury Chair in the Agnese Nelms Haury Program in Environment and Social Justice.  
Chomsky's connections to the UA linguistics faculty are deep and long-standing. Several UA linguists were his students or departmental fellows at the Massachusetts Institute of Technology, where Chomsky worked since 1955. 
Chomsky's previous visits to the UA with his wife, Valeria Wasserman Chomsky, set the stage for his decision to join the faculty.
"We've very much come to appreciate the intellectual environment and the lifestyle," Chomsky said. "The linguistics department, which is excellent, happens to be full of former students of mine. In general, we felt that the UA would be a good place to work and think and interact with people we like and can work with."
As part of his part-time faculty appointment, Chomsky teaches courses, gives public lectures, and is available to meet with students. This past fall in Centennial Hall, he had a conversation with Regents' Law Professor Toni Massaro on a range of topics. 
This spring's public event was a conversation between Chomsky and Daniel Ellsberg – perhaps best known as the whistleblower who released the Pentagon Papers – on the topic of nuclear policy and war. A special thanks to Valeria Chomsky for suggesting this event and helping bring these two together for the first time.
This spring, Chomsky also co-taught a course with Professor Marv Waterstone titled "What is Politics?" to undergraduate students and community members. As one community member said of the course, "Imagine being able to say you took a class with Einstein. It's like that."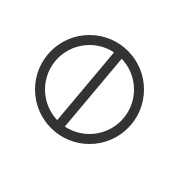 Chomsky is credited with revolutionizing the field of linguistics by introducing the Chomsky hierarchy, generative grammar, and the concept of a universal grammar, which underlies all human speech and is based in the innate structure of the mind/brain. He has debated the likes of B.F. Skinner, Jean Piaget, and Michel Foucault.
Chomsky has not only transformed the field of linguistics, his work has influenced fields such as cognitive science, philosophy, psychology, computer science, mathematics, childhood education, and anthropology. 
Applications of Chomsky's work can be found in everyday life. He formulated the algorithm "context free grammar," which is part of most computer programming languages as well as programs that appear to understand language, such as Siri. He has challenged traditional notions of learning, emphasizing how much knowledge and behavior is "built in" to the child's brain, which influences how we teach children.
"The opportunity to engage in a thought-provoking dialogue with one of the leading intellectuals of all time is one I will hold with me for decades to come." 

—Enrico Trevisani, political science major 
Chomsky also is famous for his political commentary and has published and lectured on U.S. foreign policy, Mideast politics, terrorism, democratic society, and war. 
Natasha Warner, head of the Department of Linguistics, is thrilled Chomsky has joined the faculty.
"Chomsky established modern linguistics. He's an awe-inspiring thinker," she said. "The opportunity for UA linguistics students to learn from him on a regular basis is simply astounding."
Making it Possible
The Agnese Nelms Haury Trust donated significant funds toward hiring Noam Chomsky.
"The Haury Trust is thrilled that students, faculty, and Tucsonans will have the opportunity to interact with one of the most influential scholars and thought leaders of the past 75 years," said Mary Grier, a trustee of the estate of Agnese Nelms Haury, for which the UA's Agnese Nelms Haury Program in Environment and Social Justice is named. "This is a rare privilege that may prove transformational in ways that we cannot presently imagine.
"My only regret is that Mrs. Haury could not meet Professor Chomsky," Grier added. "I think she would have adored him."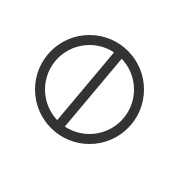 Grier was pleased with the fall's public event: "The Haury Conversation: Noam Chomsky Talks with Toni Massaro." 
"While Professor Chomsky answered questions about topics that ranged from his extraordinary life to the Doomsday Clock, his audience was amazed by his keen intellect and remarkable memory, and inspired by his ideas," Grier said. "The Haury Trust is honored to have the opportunity to provide the financial support that made this possible." The Haury Trust also sponsored the spring conversation between Chomsky and Ellsberg. 
Tucsonan Don Martin also has financially supported various public events with Chomsky. The youngest of nine children, Martin dropped out of high school to work full time in the construction industry and went on to create the successful business Competitive Engineering.
"Noam Chomsky is one of the world's greatest public intellectuals and has dedicated his life's work to the greater good," said Martin. "In a world full of misinformation, accurate information is paramount, and that's what we get from Professor Chomsky. I, for one, am trying to figure out what we need to do as a society to ensure future generations have a fighting chance to realize a reasonably fair and fruitful future, and I believe Noam Chomsky will help us get there."
This story originally appeared in the SBS Developments 2018 magazine