Online GIST Student Seeks To Reduce The Dangers Of Desert Hiking
"I'm in the online GIST program," Poppen said. "And I'm mapping cellphone signals in the Tucson Mountains … I spend a lot of time out here hiking by myself, and I thought that was pretty huge to know what places are covered and what places aren't, in case of an emergency."
As a student in the Bachelor of Science in Geographic Information Systems Technology (GIST) program, Poppen is working on a project that uses GIST to measure cellphone reception as she walks desert trails. She's not sure it would've been possible without Arizona Online.
"I do enjoy that I was given the ability to choose whatever I wanted to do … and given those reins, I'm here, outside," she said, laughing. "So that was a pretty nice perk."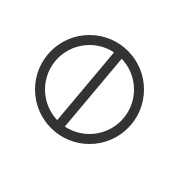 Poppen started out on-campus, where she studied architecture for a year before discovering the versatility of GIST and the flexibility of the online program.
When she graduates with her University of Arizona degree, she plans to work in the National Park Service doing environmental mapping or even remote sensing, which uses satellites and high-altitude aircraft to scan the Earth. She has plenty of options, having majored in what the U.S. Department of Labor calls a high-growth industry.
"The program has really helped me to understand technology in a different way," she said. "That was a just huge hurdle, coming from a creative background … but the program was really helpful."
Story by Scott Miller, UA Online