A Passion for History, a Commitment to Students
History alumnus John Collinge is supporting history students by bolstering an existing endowment in the name of Bob Vignery, a professor he never met.
John Collinge's love of history has been a thread throughout his life.
"It's absolutely a passion for me; it always has been," John said. "I think it has helped me be a better professional. And it's been a constant source of just pleasure and joy."
John grew up primarily in Virginia and spent a couple of years in Michigan, as well as three years in Turkey as a young teen, which was very formative. He moved to Tucson with his mom and sister in 1967 when he was 16.
"I consider myself to be a desert person by temperament," John said.
John attended the University of Arizona, double majoring in government and history. After graduating in 1973, John went back and forth on whether he would go to law school or get his doctorate in history.
"In the end I decided on law school which turned out to be a mistake," John said. "I realized in my first year I wasn't really cut out to be a lawyer."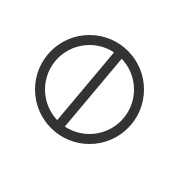 John persevered – he completed his J.D. from the James E. Rogers College of Law and then took the Foreign Service exam, determined to parlay the degree into a job. John was one year into the Ph.D. history program at Rice University when he received an offer from the State Department to join the Foreign Service, where he met his wife, Zandra Flemister. A few years later, he joined the CIA where he spent the bulk of his professional career.
The training in "writing and thinking" that John received in the Department of History – especially from Professors John Mering and Jack Marietta – is helping as he writes a professional biography of his wife, he said.
"Zandra was a real pioneer," John said. "She was the first Black woman to be a Secret Service Special Agent, and she was a very fine Foreign Service Officer who balanced her professional career with family life before dementia forced her to retire a bit early."
As a history alumnus, John said it felt natural to support students in the department. He'd already contributed to a scholarship in the James E. Rogers College of Law in honor of his classmate and friend Barbara Atwood.
Even though his gift is sizable, John didn't want to establish a scholarship in his own name. He asked SBS development director Gail Godbey about existing scholarships in history. He decided to bolster the modest J. Robert Vignery Endowment Fund as a way of helping the scholarship make a bigger impact and because he appreciated its focus on students in need.
"When I found that the J. Robert Vignery scholarship benefited underprivileged students, that appealed to me," John said. John's mother, Alyce Collinge, was the first in her family to go to college so he is especially interested in supporting first-generation students.
"I always felt that higher education, particularly state universities, is fundamental to the health of the country," John said. "And to me, education needs to be a priority. When I graduated in 1973, I had money in the bank. It's absolutely criminal that today's students are coming out with an undergraduate degree, let alone an advanced degree, burdened with debt. So to the degree that I can help with that, to me, is pretty fundamental."
Connected Legacies
John doesn't recall ever taking a class from Professor Bob Vignery – John's emphasis was on American history and Bob taught French history – "although I'm looking back 50 years now."
However, the two share a deep love of history and a commitment to the welfare of students.
Bob Vignery, who began teaching at the University of Arizona in 1962, was an authority on the history of France and taught about the French Revolution and the Enlightenment. During his tenure, he also served as head of the Department of History and associate dean of the former Liberal Arts College. He met his wife, June Webb-Vignery – who received her Ph.D. in American history from the University of Arizona – when she taught a course in women's history.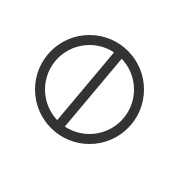 June, who is also the former executive director of the Metropolitan Education Commission, says her late husband loved teaching and supported his students when they were at the university and after they graduated.
"Throughout the 34 years Bob spent at the University of Arizona, students were his first love," June said. "Bob retired in June 1996, but to this day, I am contacted by former students to express how much they valued his teaching. A few years ago, I spent time at the Arizona legislature to lobby for K-12 education funding. To my delight, several legislators came to me to express the effect Bob's teaching and classes had on their lives."
The J. Robert Vignery Endowment Fund was created by former history department head Richard Cosgrove after Bob retired and is intended for undergraduate history majors with a distinguished academic record and financial need.
When June learned about John's generous contribution to the endowment, she was thrilled. 
"Oh, my goodness, I felt so excited and so elated that this was happening," June said. "The only regret I had was that Bob is not here to enjoy it too."
June expresses her "deep appreciation" to John and is happy that his donation to the endowment means more students will get funded.
"I hope the scholarship continues to provide support for students who are in special need because, let's face it, it's getting more and more difficult to attend college," June said. "I also hope that there is a diversity of students that it reaches, and I know that was Bob's hope."
Katrina L. Kuxhausen-DeRose, the most recent recipient of the scholarship, obtained her B.A. in history, classics, and anthropology and is working toward her master's in classics.
"Thanks to the J. Robert Vignery Endowment Fund, my dream of becoming an archaeologist moved forward at a miraculous speed despite the difficulties brought on by COVID-19," Katrina said. "The generous support of the history department and scholarship donors enabled me to conduct research and travel to excavate at a Roman villa in Italy last summer. Through uncovering artifacts, creating 3D models with photogrammetry, and surveying the layout of the site, I gained a lot of insight into the amazing cultural complexity of antiquity."
##
This story was included in the summer 2022 Developments newsletter.