A Passion for Human Rights Leads to Peace Corp: Eliana Carrera, '20
May 5, 2020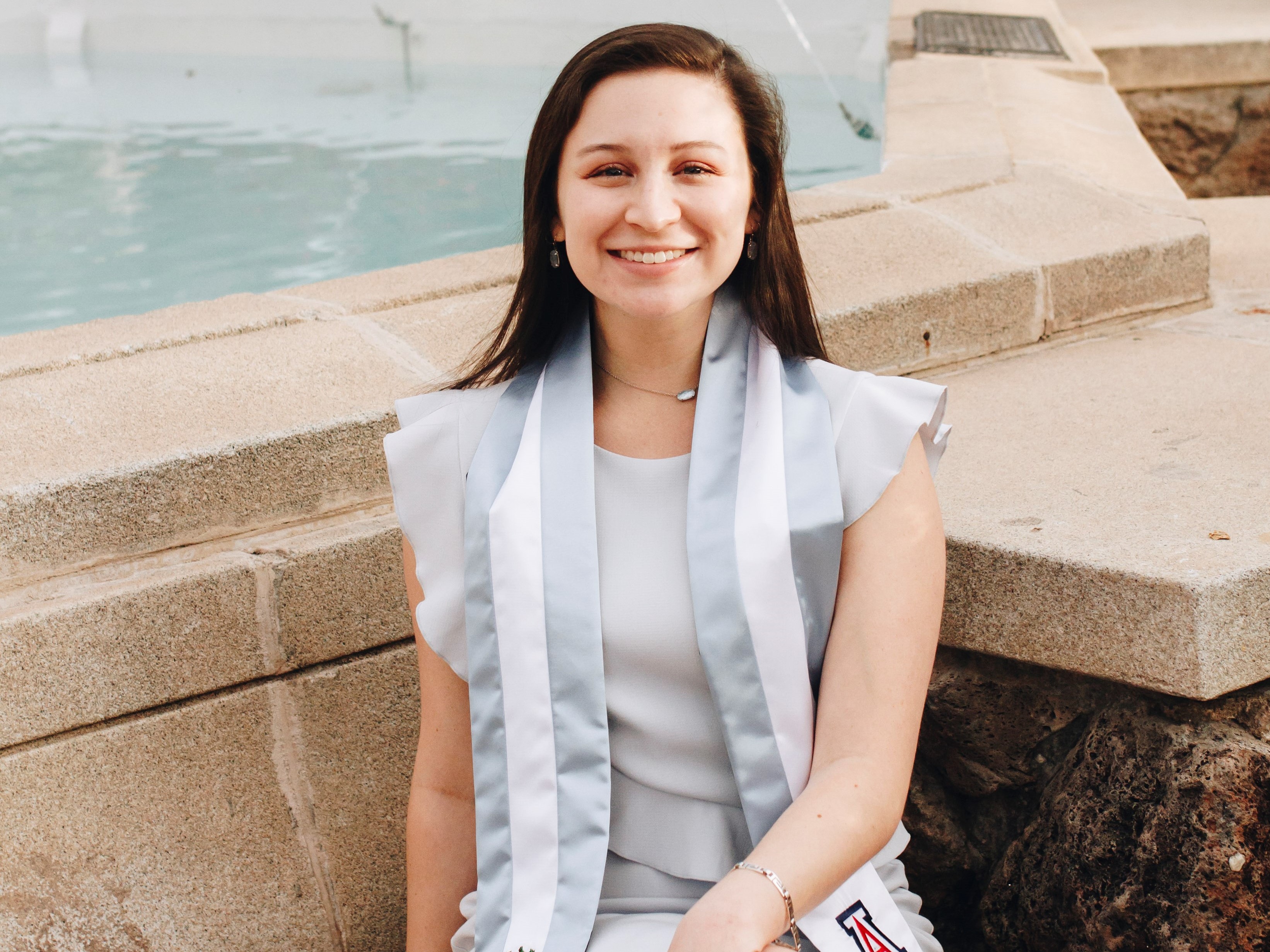 Eliana Carrera is an Honor student graduating with a 4.0 GPA in global studies and Latin American studies, and minors in Spanish and business administration.
Eliana went to Guatemala for study abroad and then again when she was awarded a prestigious FLAS fellowship to study the Maya-Kaqchikel language. Eliana conducted research for her Honors thesis on how the history of the Guatemalan genocide is transmitted to younger generations and the purpose of memory projects in Guatemala regarding the civil war. Eliana's research was personal for her, as it allowed her to understand an important part of her own family history.
"I had always wanted to travel to Guatemala," Eliana said. "My grandfather, Jorge Carrera, was raised in Guatemala and chose to immigrate to the United States for a life away from threatening political issues."
While in Guatemala, she interned at a school for at-risk youth. After returning to campus, she volunteered with Owl and Panther, where she worked with refugee children and families impacted by trauma within the Tucson community. She also works for UArizona's Study Abroad office, where she advises students on studying abroad and the importance of having a global understanding.
"Eliana is responsible, hardworking, engaged, and enthusiastic about learning," said Susan Brewer-Osorio, assistant professor in the Center for of Latin American Studies. "She demonstrates exceptional analytical and critical thinking skills in writing and research, and she invests in new skills to expand her global reach, including studying Spanish and Guatemalan indigenous languages. She is the kind of student that inspires more from an instructor because her enthusiasm is so contagious and motivating."
Eliana is joining the Peace Corps and plans to serve as a youth development facilitator in Peru.
"I had the best college experience at the University of Arizona!" Eliana said. "Becoming a global studies major opened my eyes to how our world is interconnected and the ways our actions affect marginalized populations."
Eliana said that after studying abroad in Guatemala, she decided to double major in Latin American studies and became captivated by human rights issues.
"My professors abroad and at UA have taught me the importance of indigenous rights and the hardships endured by migrants, and I am forever grateful," Eliana said. "Through organizations such as Sophos Sophomore Honorary and the Latin American Studies Student Organization, I have found my community at UA and made lifelong friendships."