When she was graduating from the University of Arizona, Kristina Boynova received the Kathryn Anne Governal Award for Perseverance from the Department of Communication. The award recognizes distinguished achievement by a student in overcoming personal, economic, or physical obstacles in completing a degree.
Receiving the award made a big impact on Kristina.
"The award was just really special to me," Kristina said, as she began tearing up. "It was the thought that somebody cared. That made a difference in my life, and I wanted to make sure I pay it forward."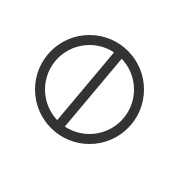 Now, seven years later, Kristina has established the Natalia and Nadezhda Gaganova Award, an annual financial award given to a communication major who has demonstrated perseverance in their academic journey. This award is designated for students born outside the U.S. – with a priority to students from Russia – mirroring Kristina's own story.
"I want to show the award recipients that you can be special even if you're not a top student," Kristina said.
Kristina decided to name the award after her mother and grandmother. "They sacrificed their whole life for me to come here to this country and to have a better future," Kristina said.
Kristina grew up in Kovrov, Russia, which is about 3 hours away from Moscow. Kristina recounts that Kovrov was a "closed city," meaning that travel in and out of the city was restricted because the city was home to the Degtyaryov Plant, a major manufacturer of weapons for the government.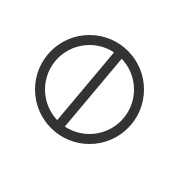 Kristina's grandmother, Nadezhda, moved to Kovrov after her own mother told her to flee their village of Panovka. "She told my grandma to run far away otherwise you will remain free labor to milk cows and work from dusk to dawn on the field to cut grass," Kristina said.
For a while, Kristina stayed with her grandmother while her mom, Natalia, traveled to Moscow to earn extra money after her divorce from Kristina's dad. Natalia was a nurse, but she also took extra jobs as a server and babysitter. Natalia met and married an American and two years later moved to the United States with Kristina.
Kristina was in the 8th grade when she came to the U.S., originally living in Monument, Colo., before moving to Tucson when she was in the 10th grade. Her mom worked as a janitor for several years before finding jobs as a caregiver and a medical assistant.
When Kristina started school in the U.S, she spoke very little English but learned quickly. Even though she was bullied in high school, she appreciated being in the United States.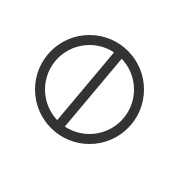 "You definitely have more freedom here," she said. "People have more patience for you even if you are maybe a little bit of a slow learner. Here they give you chances and they give you opportunities," Kristina said.
After graduating from high school, Kristina attended Pima Community College before transferring to the University of Arizona and double majoring in communication and Russian, graduating in 2014. She continued on to get her master's degree in Russian and Slavic Studies at UArizona.
Kristina is currently a territory marketing manager with HealthFlex Home Health & Hospice as well as an instructor of Russian at Diablo Valley College in Pleasant Hill, Calif.
"I'm using my communication degree and all the skills that I learned. I get to communicate with Russian clients and Russian patients, exactly what I wanted to do," Kristina said.
"The Department of Communication is honored that one of our recent graduates who endured so much in her journey toward a college degree, and who has since succeeded with distinction in our society, has made this award available to current students who similarly overcame obstacles to pursue and complete their education," said Chris Segrin, head of the Department of Communication. "We are especially happy that this award memorializes two very strong and wise women (the award's namesakes) who adeptly guided Kristina on her amazing journey to where she is today."
##
This story was included in the Winter 2021 Developments newsletter.