Q&A with Alumna Teresa Velasco: From Anthropology to London School of Economics
March 5, 2021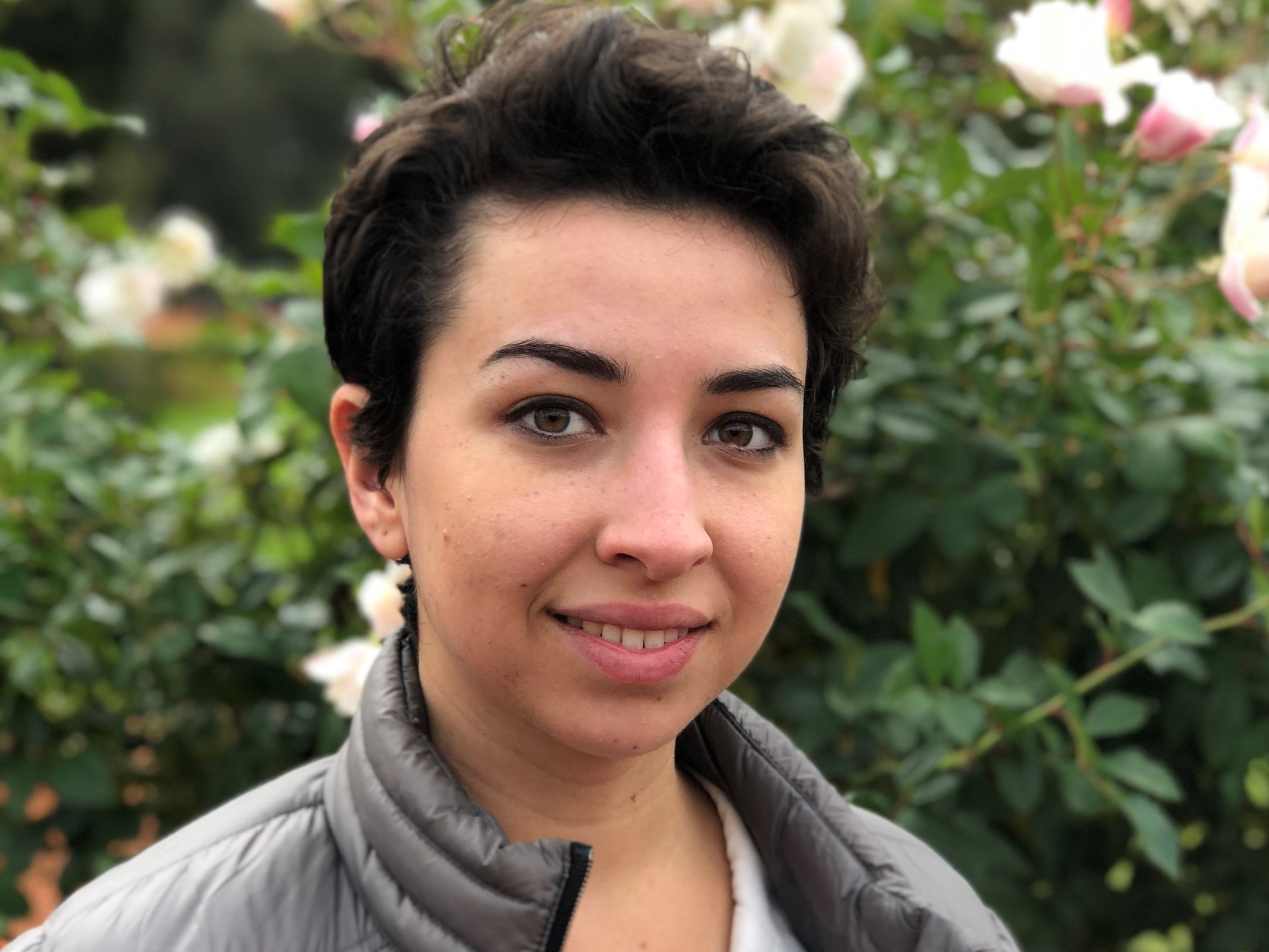 In 2017 Teresa Velasco graduated from the University of Arizona with a bachelor's degree in anthropology and a minor in marketing. After working at an advertising agency in Scottsdale, Ariz., for the past three and a half years, Velasco has decided to take her studies across the pond to the London School of Economics where she will be pursuing a graduate degree in urbanization and development.
As she prepares for this new chapter in her life, Velasco reflects on her path from an anthropology major to content strategist to graduate student. She looks back on her time as an undergraduate student, shares the importance of having a faculty mentor, and reminds students that it is OK to keep your options open.
Q. Following your graduation from the University of Arizona, you got a job at an ad agency as a content strategist and copywriter. What prompted you to take this job as an anthropology major?
Like you said, I currently work at an ad agency in Scottsdale as a content strategist where my main role was building audience profiles, competitor analysis, and trend analysis. I always had an interest in marketing and the business side of things which is what prompted me to choose marketing as my minor, since anthropology is a degree you need a minor for as well. Because I had an interest in trend analysis and audience profiles, I was able to use my anthropology degree to look at that research from an ethnographic perspective.
Q. What made you decide to now, three years after graduation, go back to school for your graduate degree?
After I graduated, I went to China for three months. It was a really cool experience and one of the best things I ever did. Because I was not eager to jump into the workforce right away, traveling was able to give me real world experiences. Living in China gave me this experience of being an international cosmopolitan individual.
Once I was back from China, I knew that I wanted to have a few years of work experience before I went back to school. Something that I really cared about was being able to see the practical application of anthropology and how that work was grounded in the real world instead of just theories.
Working has been immensely valuable to me and definitely helped me focus on what I actually find interesting and what I want to emphasize during my Master's.
Q. What made you choose the London School of Economics?
I have always been interested in having an internationally based career. I had the privilege of being able to travel an extensive amount in my younger years which has translated into what I want to do as my career. LSE really appealed to me because it is abroad and 70% of their student body are international students.
Q. What will you be studying at the London School of Economics?
I will be studying urbanization and development. I have an overarching interest in communities, how communities are built, and how they can best serve the people who are in them. When I first got into anthropology, I was very interested in the more foundational and philosophical 'whys' of community. The study of urbanization and development is looking at cities, which are just communities on a larger scale. Based on what I learned during my time studying anthropology, I think I am going to be able to apply a lot of those skills to urbanization and development, specifically when it comes to research and ethnographic principles.
Q. How do you feel like your time at the University of Arizona has prepared you for this graduate program?
I was not at UofA for the traditional four years; I was only there for two. I came in with my associate's degree already completed. Initially, I was a business major but after the first semester I quickly realized that it was not for me. I then fell into anthropology and it turned out to be the perfect fit. In terms of coursework, I liked that there was a lot of overlap between anthropology and other departments. I liked being able to branch out beyond the most literal anthropology classes and dabble in other areas that struck my interest.
I think the most valuable part of my UofA experience is the relationship that I formed with Dr. [Maribel] Alvarez. I had multiple classes with her, completed an internship under her, and she was my thesis advisor. Having that close relationship was so valuable as a student and even now after graduation since we are still in contact regularly. She helped me with my graduate school applications which I was very grateful for.
Q. Finally, any advice for current students or students about to enter the post-grad professional world?
I think building close relationships with your professors is very helpful. Not only are they someone you can depend on while in college, but you can still depend on them after graduation. I think it made my time at the university even more meaningful to have a teacher that I could speak with more informally and go to when I needed help.
If you are not quite sure what the world holds for you yet, do not force anything. I know that from a young age there is a lot of pressure to know exactly what you are doing, where you are going, what you are going to study, and what you want to do afterwards. Don't let the pressure get to you, keep your options open, and don't feel obligated to follow a certain path. I have always kept an open mind and that has let me move around a lot and do what makes me happy. I never want to feel stuck and by keeping my options open I never do.
Finally, there is a lot more to college than just the classroom lessons. There are a lot of peripheral lessons and real life experiences that you gain in college. It teaches you a lot about yourself and what you want. Listen to your heart and look for opportunities that nudge you closer to the things that resonate.