SBS Alum And Employee Wins Rocky Mountain Emmy Award
UA alumnus Anna Augustowska won a Rocky Mountain Emmy Award this month for her documentary "Donnie." Anna, who received her master's degree in 2014 from the School of Journalism, is a multimedia design specialist for the UA College of Social and Behavioral Sciences.
"It's a privilege and an honor for me to work with Anna," said Marina Lizeth Mora, manager of web services for SBS. "She is a very talented filmmaker and a wonderful human being. Our college is very lucky to have her, and we are very proud of her winning this Emmy Award!"
A visual storyteller, Anna combines multimedia and journalistic skills to tell thought-provoking and diverse human stories.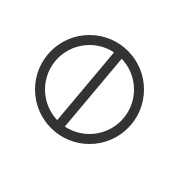 "Donnie' was Anna's first short documentary after graduate school. In the film, Anna tells the story of Donnie Cianciotto, a transgender man living in Tucson, and his struggle to obtain reassignment surgery. The film highlights Donnie's early understanding of his gender identity and how his experience as a drag king helped him to embrace his authentic self. 
"I've always been interested in the Tucson transgender community," Anna said. "We produced this film a year ago when Caitlyn Jenner was all over the media. We wanted to juxtapose that image with something local. It is not as easy to transition, and for folks like Donnie it might take years."
Anna and her small team filmed the documentary over two months, and then took another two months to edit it. In October of 2015, "Donnie" premiered at The Screening Room in Tucson. "Donnie" was recognized as Best Short Film by Independent Film Arizona and featured at the Loft Film Festival. "Donnie" was also featured as part a Tucson Weekly cover story.
"Awards are nice because they mean some people see some potential and talent and the story is important, but they are not the goal in themselves," Anna said.
Prior to working for the College of SBS, Anna was an associate producer and host with Arizona Public Media. She was also a TV producer and reporter in Poland, where she received a B.A. in journalism and social communication from the University of Wroclaw. Anna is fluent in English, Italian, and Polish.
In graduate school, Anna began to explore documentary storytelling.
"I am still finding my way not to be a journalist but rather a filmmaker," Anna said. "A filmmaker can have an agenda.
"I wouldn't be where I am without the School of Journalism," Anna added. "It gave me hands-on experience in visual storytelling, gear, editing software, all of that. They teach you ethical reporting and standards."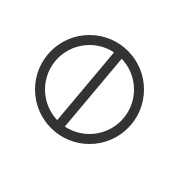 After "Donnie," Anna created another short documentary titled "Our Desert Farms," which explores the issues of climate change, drought, and the global market through the lens of a local story on Central Arizona farmers. "Our Desert Farms" uncovers the challenges of staying in the farming business, the future of its practices, and implications for Arizonans. Anna plans to submit the film to international and environmental film festivals.
For now, Anna is content creating short documentaries.
"I would like to expand my storytelling skills," Anna said. "I would rather start small and do quality work rather than spend years producing a really long feature. It is an ongoing learning experience."
Short documentaries that inspire her are the Academy-Award winning "A Girl in the River: The Price of Forgiveness," and "Chau, Beyond the Lines." She is galvanized by stories that reflect social issues and have the potential to change the world.
Anna is excited by the synergy between her job in SBS and her passion for making documentaries.
"I'm glad to be in SBS, because it is has the potential for a lot of stories to be told," Anna said. "Every single assignment I have advances me as a visual storyteller, so for me it is a perfect combination."
Anna would also love to expand the visual stories that the college tells.
"I want to give this knowledge that I have to the institution where I work," Anna said. "Why wouldn't we win an Emmy for SBS?"