SBS Champion: Graduating Senior Michaela Davenport Expands Campus Food Pantry
May 5, 2020
With our SBS Champion series, we are celebrating faculty, students, staff, alumni, and friends in the college who are helping our community and each other during the COVID-19 pandemic.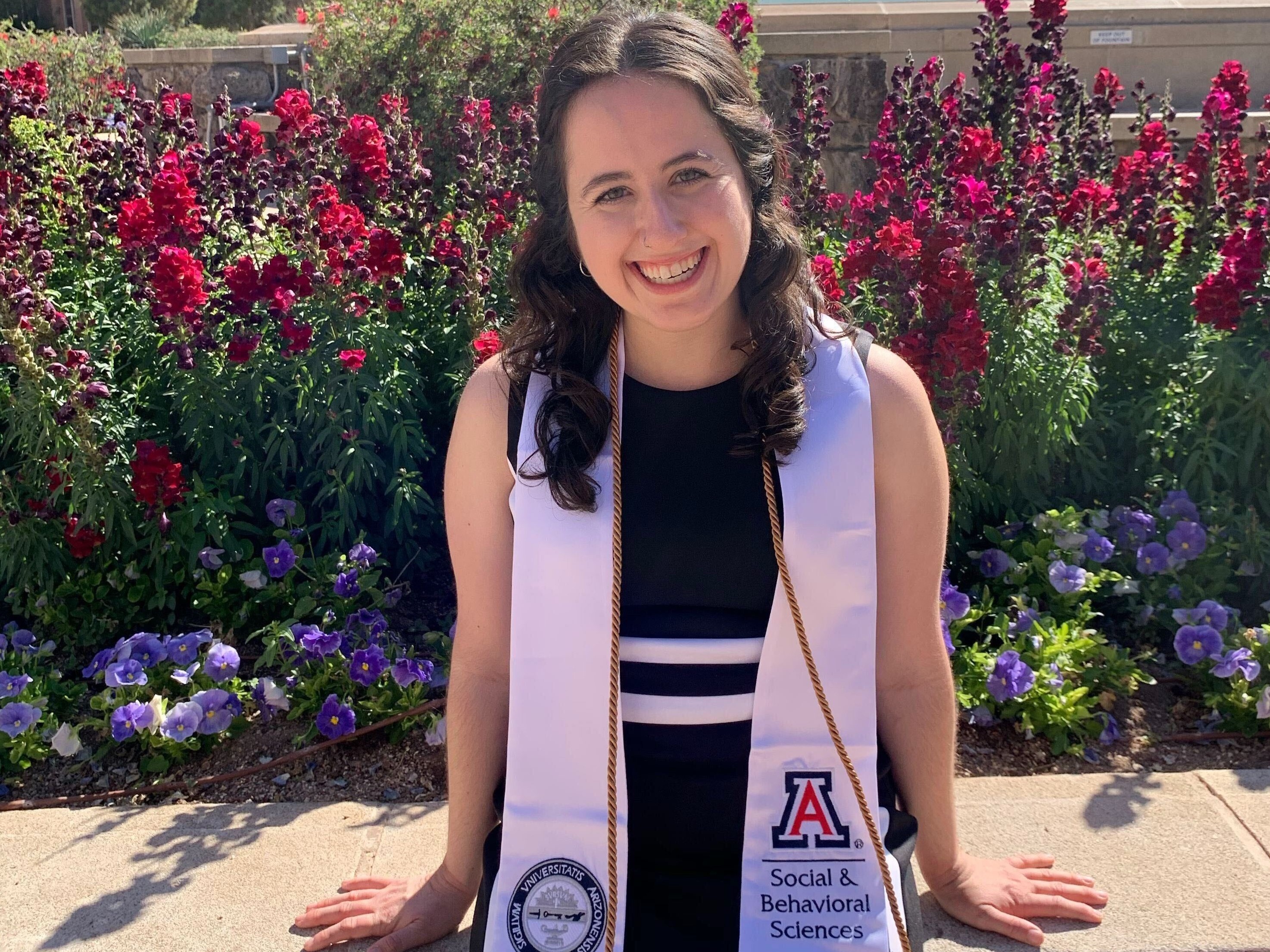 Michaela Davenport, who is graduating this spring with a B.A. in philosophy, politics, economics, and law, or PPEL, has worked for the University of Arizona Campus Pantry for the past three years, first as an associate director, followed by two years as the student director.
While the pantry was in operation prior to Michaela, she has transformed the pantry into what it is today. When Michaela first arrived at the pantry three years ago, it only held one distribution per week, serving an average of 150-200 students during that distribution. Since then, Michaela has worked quietly and tirelessly to expand the capacity of the Campus Pantry to hold three distribution days per week. She has also coordinated with catering at the Arizona Union to have proper packaging of leftover food to distribute and has worked with local stores and non-profits to increase donations.
Michaela was engaged in numerous weekly presentations to local leaders, UArizona President Dr. Robbins, and various student organizations and health clubs on campus. Most recently, she worked with her team to plan the 4th annual Campus Pantry Benefit Dinner, which had 350 people in attendance.
Before COVID-19, the pantry was serving more than 1,000 students per week. Now, Michaela and the student team that she leads are still operating and serving roughly 150 food insecure students a day. The Campus Pantry is also available to staff and faculty.
A recent KGUN-9 story featured how the Campus Pantry has remained open during the pandemic. The story details safety changes made to the pantry since the start of COVID-19, including hand sanitizer stations, six-feet social distancing tape in lines, and allowing only 10 people in the room at a time.
Thank you, Michaela, for your hard work, leadership, and service to the entire UArizona community!