SBS Champions: Students from Care, Health and Society Course Help Homeless During Pandemic
With our SBS Champion series, we are celebrating faculty, students, staff, alumni, and friends in the college who are helping our community and each other during the COVID-19 pandemic.
A group of University of Arizona students previously enrolled in "CHS 334: Homeless and Refugee Medicine" have been helping Tucsonans experiencing homelessness during the pandemic.
Sociology adjunct instructor Tom Hill teaches CHS 334, offered as part of the Care, Health and Society major, which trains students on the social dimensions of health and health care. Tom and his wife, Emmeline, are the founders of WORKship, which offers food and services to Tucson's homeless population at Z Mansion.
During a regular year, students in CHS 334 learn about the intersections of health and homelessness and participate in hands-on weekly homeless clinics supervised by volunteer doctors.
Once the pandemic hit, the WORKship volunteers, including students who formerly took CHS 334, stepped up to help.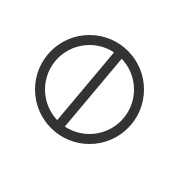 "The COVID-19 pandemic has created an extreme issue for healthcare for the homeless: an already overwhelmed medical system simply has not had the personnel to continue medical outreach to those on the streets," Hill said. "Thanks to a partnership between faculty and medical students from the College of Medicine and undergraduate students from the Care, Health, and Society major, over 10,000 patient assessments have already been completed in downtown Tucson."
In addition to helping with patient assessments, the student volunteers perform an array of services, including lung ultrasounds, pulse oximetry, multiple lead EKGs, and remote auscultation under the supervision of University of Arizona doctors connected via mobile video links.
"Everybody is scared. You should be scared. But having that class [CHS 334] really gives us the confidence to know who we are working with, that we have resources, and that we are able to recognize the signs or symptoms of people who might have the virus and get them the help they need," said student Nathon Smith.
"Our CHS 334 program we did last semester really helped us to be able to treat these patients during the pandemic," said student Estelle Brugere. "Not only were we able to know what we were looking for medically, but we were able to just ask them how they're doing and be compassionate."