SBS Faculty Receive Prestigous University Awards for Research and Teaching
Three SBS professors have received prestigious awards from the University of Arizona in 2022 in recognition of excellence in teaching and research: Daniel Martinez (Distinguished Scholar Award); Suzanne Dovi (Gerald J. Swanson Prize for Teaching Excellence); and Stephanie Troutman Robbins (Graduate and Professional Education Teaching and Mentoring Award).
Distinguished Scholar Award
The Distinguished Scholar Award recognizes outstanding mid-career faculty members for innovations in their disciplines and contributions to teaching, research and outreach at the University. The award includes a $10,000 prize.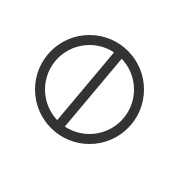 Daniel Martínez's research and teaching interests include race and ethnicity, undocumented immigration, and criminology. He edited In the Shadow of the Wall: Violence and Migration on the U.S. Mexico Border (University of Arizona Press, 2018) and was co-author of the Binational Migration Institute report "Migrant Deaths in Southern Arizona: Recovered Undocumented Border Crosser Remains Investigated by the Pima County Office of the Medical Examiner, 1990-2020." One nominator noted that Martinez's research has been published in top journals across multiple fields, garnered over 1600 citations and multiple awards, and prompted four invitations to federal agencies and Congress.
Nominator comments included, "As an instructor, he is creative and innovative, and his student course evaluations are uniformly excellent;" "Martínez's work has also been instrumental in helping the public and policymakers better understand the social and cultural impact of different immigration enforcement practices;" and "Dr. Martínez reputation as a rising academic star is clear. His work has profoundly impacted not only his academic field of sociology but also shines in its translational impact – particularly in the areas of social, health, and cultural impact along Arizona's borders."
Gerald J. Swanson Prize for Teaching Excellence
This award recognizes excellence in undergraduate teaching. It was created through a gift from the Thomas R. Brown Foundation in honor of Gerald J. Swanson, professor emeritus of economics. The award includes a $5,000 prize.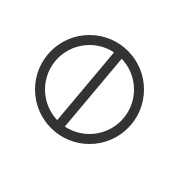 Suzanne Dovi's research interests include democratic theory, representation of historically disadvantaged groups, feminist theory, and human rights. She explores how democratic citizens should evaluate those who hold and exercise power over vulnerable and marginalized groups. Her book The Good Representative was published by Blackwell in 2008, and she is currently working on another book project that deals with disappointment about democratic representative institutions, titled What's Missing?
One nominator stressed Dovi's passionate engagement and creative practices inspire a love of learning in her students. "She is not only an excellent but an exciting teacher. She is constantly tinkering with old and exploring new pedagogies to enhance classroom learning, produce engaging and effective assignments and ensure that course materials 'come alive' for her students," a nominator wrote.
"Professor Dovi has been the most formative professor in regard to my undergraduate career," one student wrote. Another wrote, "Dr. Dovi has had an immense impact on me, not only in my ideas from her classes but in my academic career as a whole. She has inspired me to delve deeper into my academic passions outside of the classroom."
Graduate and Professional Education Teaching and Mentoring Award
These awards honor faculty members who excel in their teaching and mentoring of graduate students. The award includes a $2,500 prize.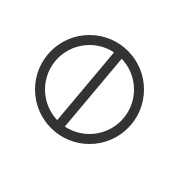 Troutman Robbins's research interests include literacies focused on social justice, feminist pedagogy, critical race theory, film studies, Black feminist theory, schooling, identity/ies and education. She is co-author of Narratives of Family Assets, Community Gifts, & Cultural Endowments: Re-Imagining the Invisible Knapsack (Lexington Press, 2018) and co-editor of Race in American Television: Voices and Visions that Shaped a Nation (ABC-CLIO/Greenwood Press, 2021). Troutman Robbins is also the former director of two outreach projects between the University of Arizona and Tucson schools: Wildcat Writers (2015- 2020) and the Southern Arizona Writing Project (2015-2020.)
A former high school and middle grades public school teacher, Troutman Robbinsis a scholar-activist who has been recognized across a variety of community and campus spaces for her mentorship, student advocacy, and social justice leadership. Her passion is working with marginalized graduate and undergraduate students. She is the recipient of the UA Likins Award (2017), the Student Affairs Faculty Impact Award (2017), and the Dr. Maria Teresa Velez Outstanding Mentor Award (2019).