SBS Undergraduate Student Award Recipients
Several SBS students were honored for their extraordinary accomplishments during the SBS convocation ceremony! Nominated by faculty, the students were selected because of their notable achievements and positive contributions to their communities.
Congratulations to these impressive students! 
SBS Outstanding Senior Award
This award is given to a graduating senior with a record of outstanding achievement, a history of active citizenship on campus and/or in the local Tucson community, and a demonstrated capacity for leadership.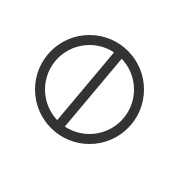 Dino Kadich is an Honors student who completed a double major in geography and Africana studies with a 4.0 GPA. He minored in Middle Eastern and North African studies. His Honors thesis, an exploration of youth politics through the lens of popular culture, was based on independent research in Bosnia. Dino's parents were refugees, fleeing Bosnia in the last year of the war. They had Dino in Italy and were resettled to the U.S. in 1997.
Dino was one of 55 (out of 6,000 applicants) to be awarded a Gates Cambridge Fellowship and will begin study at Cambridge University in the fall. He will pursue a master's in geographical research and continue his research on youth activism and the politics of memory in Bosnia and Herzegovina. Dino has received several other scholarships, including the SBS Magellan Circle Scholarship, the Beinecke Scholarship, and the NSF Graduate Research Fellowship.
At the UA, Dino was secretary general of the Arizona Model United Nations. He also has organized successful advocacy projects, such as a hygiene product drive for local refugee families.
"In my 30 years of teaching undergraduates in the U.S. and U.K., I can honestly say that I have not worked with anyone like Dino, who exemplifies all that the Outstanding Senior Award represents," said Lynn Staeheli, director of the School of Geography and Development.
For more information on Dino, click here.
SBS Outstanding Undergraduate Research Award
This award recognizes a graduating senior in the College of SBS who has demonstrated academic achievement, originality, and creativity in an independent, undergraduate research project.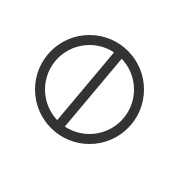 Anthony McGee is graduating summa cum laude with a B.A. in Middle Eastern and North African studies, Arabic, and history. Anthony is a staff sergeant with the Arizona Army National Guard. He previously served with the U.S. Marine Corps, and deployed to Afghanistan three times.
Anthony's honor thesis is titled "Accelerating Radicalism: Primary Contributing Factors to the Disintegration of the Taliban and the Rise of the Islamic State in Afghanistan." The 60+ page thesis incorporates a combination of journalistic sources, scholarly analysis, government reports, and personal military experience. The thesis examines the competition between established and emergent militant Islamic organizations through the lens of the Afghan narcotics and smuggling economy; it also examines the effects of the U.S.'s longest war on the three primary opium producing provinces.
"Anthony's undergraduate honors thesis is comparable in rigor, originality, and utility to the work of our top M.A. students," said Leila Hudson, associate professor in the School of Middle Eastern and North African Studies.
SBS Excellence in Leadership and Community Engagement Award
This award recognizes a graduating senior who has demonstrated exemplary leadership skills through their involvement on and off campus and their impact on the lives of others.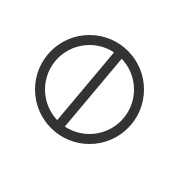 Michelle Ennabe is graduating with three undergraduate degrees: a B.A. in sociology, a B.S. in neuroscience and cognitive science, and a B.S.H.S. in physiology. Michelle is committed to serving underserved populations and is especially concerned with improving the health of the people in the lower socioeconomic sector of Arizona and reducing health disparities through food programs.
In 2014, Michelle volunteered for the Global Medical Brigade and in 2016 became an emergency medical technician. She also did research on diabetes and connects what she learned in the lab into the Arizona community through multiple community engagements. She co-founded the Borderland Food Bank's After Hour Program, which coordinates the transportation of 2,000 pounds of fresh produce per week from Nogales to Tucson to stock local homeless shelters. In 2017, Michelle became president of the Produce on Wheels With-Out Waste (P.O.W.W.O.W.) program in the La Mesa division of the Phoenix/Mesa metropolitan area. She also co-founded a nonprofit refugee support program, where she creates events to educate and acclimate refugee children. After graduation, Michelle will join the UA Master of Science (M.S.) program in cellular and molecular medicine (CMM) to help her prepare for her dream of becoming a medical student at the UA College of Medicine-Tucson.
"Michelle's excellence in academic achievement is only surpassed by her excellence in active citizenship and leadership in the community," said Terrence Hill, associate professor in the School of Sociology and director of the Care, Health and Society major. "In my career, I have never come into contact with a more passionate, conscientious, and hard-working student. Michelle is not a volunteer. She is a community leader!"
SBS Tenacity Award
This award recognizes a graduating senior in the College of SBS who has persevered in the face of significant adversity to earn his or her university degree.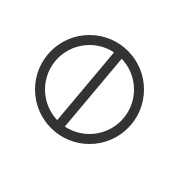 Luke Messer is receiving a B.S. in geographic information science and a B.S. in urban and regional development, both from the School of Geography and Development
After completing two AAS degrees and an AS degree from three campuses at Cochise College, Luke transferred to the UA in fall 2016. He received the Phi Theta Kappa (Honors) scholarship, which was contingent on attending classes on the UA main campus, completing 15 units per semester, and maintaining a 3.0 GPA to complete a B.S. degree within two years. He has maintained a 4.0 GPA in the dual majors despite his family duties, a daily commute involving classes at the UA main campus, and working two part-time jobs: one as an intern for Northrop Grumman located in Sierra Vista, and the other as a solar technician in Tucson. He commutes more than 4,000 miles per month.
"Unlike others with fewer commitments, Luke never missed any of my classes," said Keiron Bailey, associate professor in the School of Geography and Development. "I cannot believe that there are many students on the UA main campus who expend more effort to ensure their daily attendance than Luke, nor are there many students who put more into their learning than he does."
Luke has secured a full-time position with Northrop Grumman and will be transitioning from his internship into a professional employee position on May 29, 2018.
SBS Student Success Award
This award is given to a graduating senior who is a first-generation college student.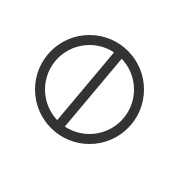 Juan Luis Zozaya Tellez is a double major in history and Latin American studies. Juan is a first-generation U.S. citizen, first-generation college student, and the son of hardworking immigrants from Mexico. Since arriving at the UA, Juan has worked 25 hours a week on campus and concurrently worked additional odd jobs. In 2015, Juan and his family faced serious financial challenges, and the stress negatively impacted Juan's academic studies. In 2016, they were able to achieve moderate financial security; since then, Juan has earned close to a 4.0 GPA in his major.
Juan received an Arizona Assurance Scholarship, Wildcat Excellence Award, a 2017 Raul H. Castro Scholarship, a 2017-2018 Ruiz Family Scholarship, and a 2018 Magellan Circle Scholarship. As a member of the Lambda Theta Phi multicultural Latino fraternity, he regularly volunteers at local soup kitchens, as well as at schools, community events, and across campus.
"Juan has overcome more socioeconomic barriers in his pursuit of higher education than I can possibly mention in this letter," said Colin Deeds, assistant director of the Center for Latin American Studies. "Juan epitomizes a well-rounded university student, capitalizing on so much that is offered on campus."
Juan has recently been accepted by the highly competitive Teach for America Program, hired by charter school NFL YET in Phoenix, and will simultaneously be enrolled in classes and pursuing an M.Ed at the Mary Lou Fulton Teacher College at Arizona State University.