Schwarzman Scholar Turns World of Experience into Global Opportunity
Dec. 10, 2019
Senior Kendall Johnson was selected as a Schwarzman Scholar and will head to China for a year-long graduate program at Tsinghua University in Beijing.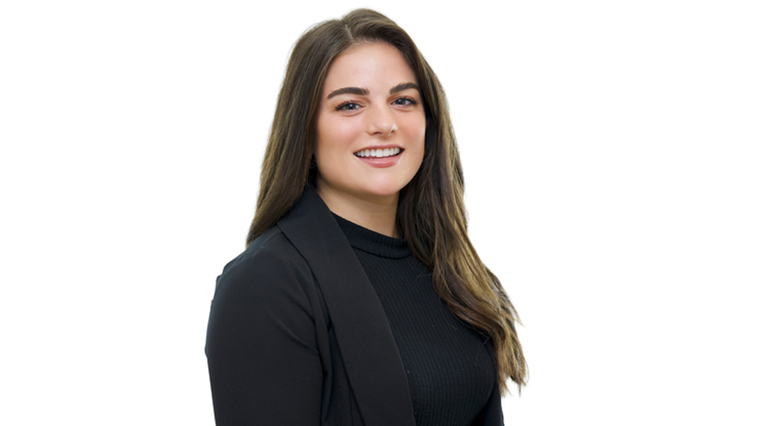 The Schwarzman Scholarship Foundation announced on Dec. 4 that University of Arizona senior Kendall Johnson has been named a Schwarzman Scholar for the graduate program's class of 2021.
A total of 145 Schwarzman Scholars were selected from more than 4,700 applicants and include students from 41 countries and 108 universities. The Class of 2021 will enroll in August 2020 at Tsinghua University in Beijing. Once admitted, Schwarzman Scholars pursue a master's degree in global affairs with a core curriculum that is focused on three pillars: China, global affairs and leadership.
Johnson, who hails from Versailles, Kentucky, is an Honors College student majoring in Middle Eastern and North African studies in the College of Social and Behavioral Sciences, with a double minor in Arabic and military science.
Her studies are complemented by leadership roles in the Army Reserve Officer Training Corps, or ROTC, where she serves as the Army ROTC Cadet Battalion Commander. She was recognized as a Distinguished Military Graduate, an honor bestowed on the top 10% of cadets nationwide, and will be commissioned as an Army Military Intelligence Officer in the spring of 2020.
Johnson was selected as a Schwarzman Scholar based on her classroom achievements, including a 4.0 GPA, combined with her international language training and role as an ROTC leader.
"I am inspired by these remarkable, accomplished and dynamic young individuals who will be joining Schwarzman Scholars at a time when its mission is more important than ever. I am excited to see how they contribute to both the Schwarzman College and greater Tsinghua University communities, and ultimately how they will apply themselves as people of consequence in their generation," said Stephen A. Schwarzman, founding trustee of Schwarzman Scholars.
In addition to her studies, Johnson interns with the University of Arizona Applied Research Corporation, which helps to facilitate the flow of research dollars into areas of cyber, hypersonics, optics and space intelligence.
"Kendall leads by example, encourages through camaraderie, and succeeds through teamwork and determination," said Austin Yamada, president and CEO of the Applied Research Corporation.
Johnson's global thinking stems from her rural origins. Growing up in a small town in Kentucky, she wanted to travel and gain global experiences. She joined the Army to pay for college, and found a passion for critical languages as an ROTC cadet.
In 2018, she received the Boren Award to study Arabic in Amman, Jordan. She interned as a translator with Syria Direct and as an English content creator with an e-commerce company.
For Johnson, language forms the crux of cultural understanding and improved diplomatic relations between the United States and other nations.
"Communication is vital, as it lessens the likelihood of military intervention and improves global affairs," Johnson said.
##
"Shwarzman Scholar Turns World of Experiment Into Global Opportunity," by Peter Reese, Honors College,