SGPP Director Edella Schlager Receives Elinor Ostrom Lifetime Achievement Award
Aug. 9, 2022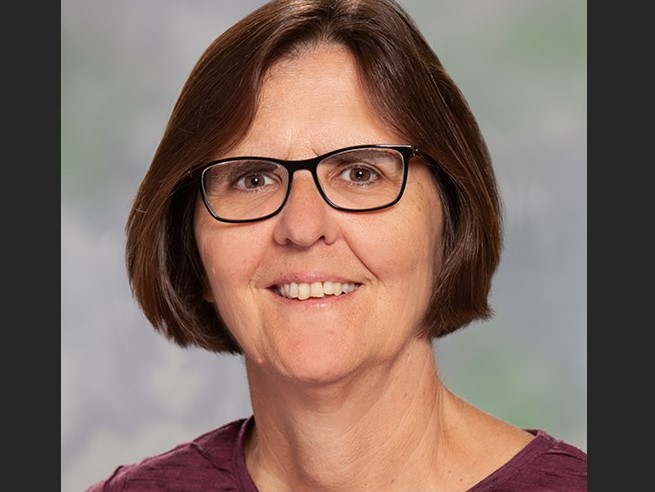 University of Arizona Professor Edella Schlager recently received the Elinor Ostrom Lifetime Achievement Award from the American Political Science Association in recognition of her lifetime contribution to the study of science, technology, and environmental politics.
Schlager Is the director of the School of Government and Public Policy in the College of Social and Behavioral Sciences and is the Melody S. Robidoux Foundation Fund Leadership Chair.
Schlager's research focuses on comparative institutional analyses of water laws, policies, property rights, and compacts in the western U.S. She is particularly interested in the design and performance of polycentric systems of water governance and how well such systems adapt to changing environmental, legal, and social circumstances.
It is fitting that Schlager receive an award named after Elinor Ostrom, who was her Ph.D. advisor and academic mentor. Ostrom, who passed away in 2012, was the Arthur F. Bentley Professor of Political Science and co-director of the Workshop in Political Theory and Policy Analysis at Indiana University.
When Ostrom won the Nobel Prize in economic sciences in 2008, she invited Schlager to be one of her guests for the Nobel ceremony. "Professor Edella Schlager is a highly valued colleague with whom I have worked on several projects through the years," Ostrom said in 2008. "I have learned a great deal from our association. I invited her as one of my guests because she has made such a big difference in the way I've conceptualized property rights."
"Lin Ostrom was an amazing mentor, advisor, and friend," said Schlager. "I was blessed to work with her and to learn from her how to conduct good science in a collaborative fashion. Lin made everyone around her better. To now receive a lifetime achievement award named after her is an honor, and I'm thankful to my peers who nominated me."
Lori Poloni-Staudinger, dean of the College of Social and Behavioral Sciences, had her first doctoral fellowship with the Workshop in Political Theory and Policy Analysis and believes Ostrom would be thrilled that Schlager received this recognition. 
"Lin was one of the kindest, most thoughtful, and hardest working people I've met in academia. For Edella to have won an award named in honor of Dr. Elinor Ostrom, is a fitting honor and a testament to Edella's work and Lin's legacy," Poloni-Staudinger said.
Schlager has co-authored two books on western water governance: Common Waters, Diverging Streams: Linking Institutions and Water Management in Arizona, California, and Colorado and Embracing Watershed Politics. She is also the lead editor of Navigating Climate Change Policy: The Opportunities of Federalism. She has published in numerous academic journals, including Land Economics, Policy Studies Journal, Publius, and the American Journal of Political Science and is one of the 25 most cited scholars in the field of public policy/public administration.
Schlager teaches both undergraduate and graduate survey courses on environmental policy, an undergraduate course on climate change policy, and a Ph.D. seminar on theories of the policy process.
Schlager will receive the award on September 16, 2022, during the American Political Science Association conference.