Sharing the Diversity of the Americas
March 7, 2022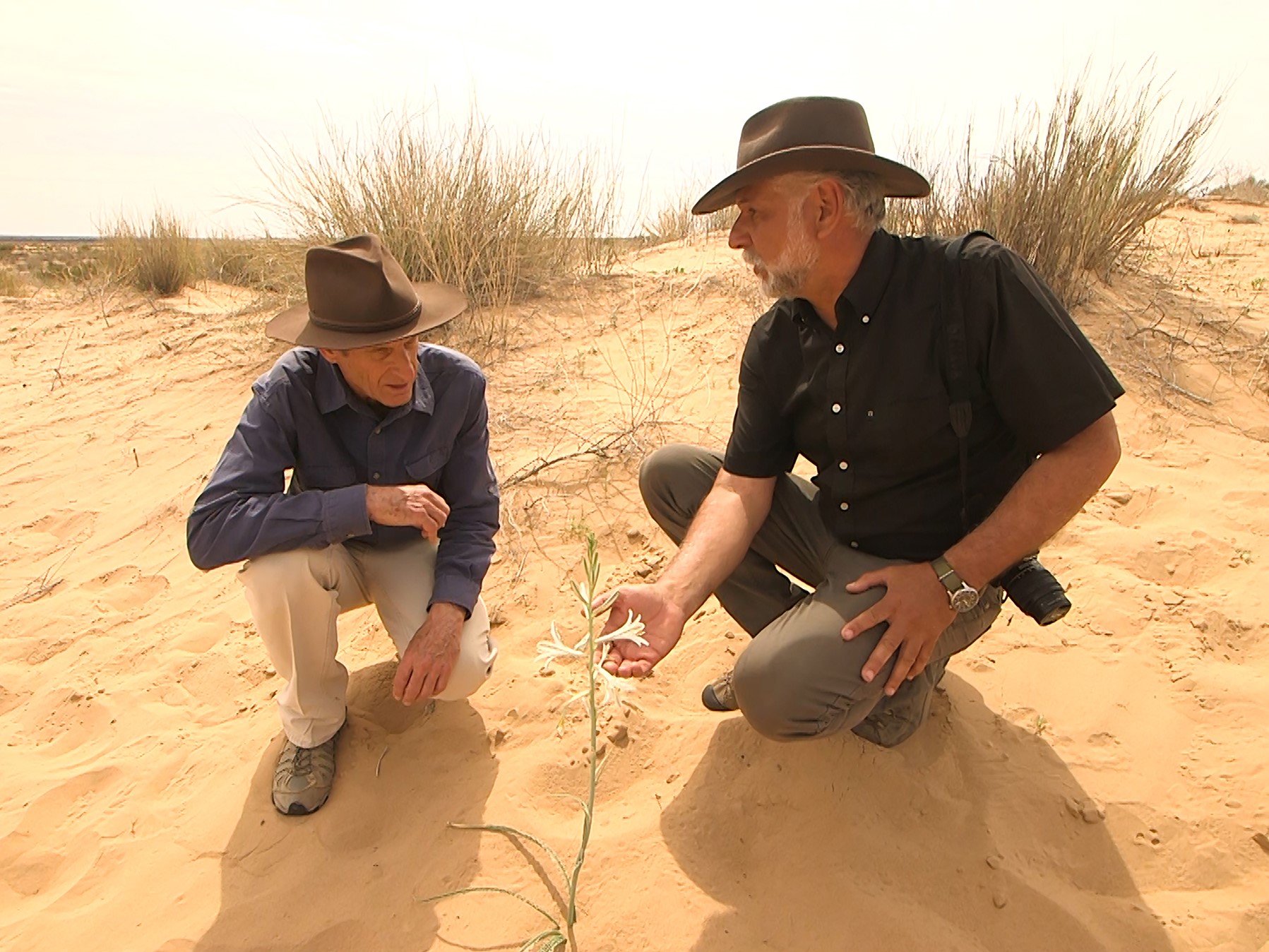 During the COVID-19 pandemic, we've all been benched. Many find escape in such programs as In the Americas with David Yetman, traveling vicariously with Yetman to fascinating places that are off-the-beaten path.
In the series, the Southwest Center's David Yetman and Dan Duncan uncover the geographic and cultural diversity of the Americas and take a fresh look at the lands that make up much of the Western Hemisphere. They ask locals to speak about what they want the world to know about their home. They visit people who can replace conversation with whistling, islanders who have cooked the same meals for 10,000 years, and pastoralists who live at an altitude too high for any activity except herding llamas. They approach volcanoes in Chile and Alaska, and ride rafts, boats, ferries, horses, and motorcycles to explore the terrain.
Yetman is the host and producer of In the Americas with David Yetman, which can be seen for free on http://intheamericas.org. Duncan directs, edits, and produces the series. Both have received Rocky Mountain Emmy Awards for their work.
Yetman was not sure if the series – which airs on PBS but is funded by gifts and grants – could continue. But new gifts – from Laura and Arch Brown, Carol and Bob Dorsey, and an anonymous donor – have funded the show's 10th season, now in production.
"It's Our Favorite Show"
Laura and Arch Brown have traveled all over the world. Still, when they decide to watch TV – which is infrequently – they watch In the Americas with David Yetman.
"The one show that we like to watch is David's," Arch said. "If we're here and it's 6:30, we turn it on and it's always wonderful. He is a talented guy. It's our favorite show."
When Yetman called the couple to explain his funding shortage – he and Laura knew each other from their time serving on the board of Patronato San Xavier – the Browns decided to establish their gift as a challenge grant to encourage others to give. Soon, Yetman had the funds he needed to continue the show.
The Browns care about and are fascinated by the parts of the world that In the Americas with David Yetman features. But the main reason they gave to the show?
"David asked," Arch said.
Laura agreed. "I would trust anything David did because he does it with excellence and thoroughness and with a brilliant mind."
Laura and Arch Brown have contributed to the University of Arizona and Tucson community for many years through their philanthropy and their service on boards. Their giving to the university includes funding the Arch and Laura Brown Scholarship Program at the W.A. Franke Honors College, the Laura and Arch Brown Library Endowment, and the Hopi Language Book in the College of SBS. Their core areas of support are in education, land conservation and preservation, historical preservation, and alleviating childhood hunger.
"My father taught me a long time ago that you can't take from a community and not give back," Laura said. "We're blessed to be able to give to the things that we love and believe in, so we do."
Seeing the Complexity of the World
David Yetman and Carol and Bob Dorsey have known each other since the '60s. Yetman played the organ at the Dorseys' wedding. Later, Carol helped Yetman campaign for the Pima County Board of Supervisors.
Yetman has inspired the couple in their travels. Yetman introduced them to the Seri Indians, and the couple traveled to Mexico to see the gray whales in Magdalena Bay.
When Carol and Bob moved to Mississippi for Bob's job as an economics professor at the University of Mississippi, they saw Yetman less often. But Carol appreciated Yetman's show as a way to connect with her Tucson roots. "I missed the richness of our desert cultures," Carol said.
"From then on we knew to look at PBS affiliates and see where we could find his show running," Carol said. "I found it to be a great armchair kind of traveling carpet for me. He engages many people to talk about their specialties in archaeology or biology or birds. Bob and I both feel that David has always inspired us to look at things with complexity and appreciation for all of the different mixes of culture and environments."
The Dorseys, now back in Tucson, have supported higher education over the years, including programs to alleviate poverty. One of the reasons they supported In the Americas – besides their loyalty to Yetman – is their appreciation of the show's role in educating people outside the university. Thanks to their gift, the show's website now includes course curriculum for educators.
"Bob and I think one role of higher education is to provide an avenue for the community to experience things that they wouldn't otherwise experience, to open their minds and hearts, and see the world through someone else's eyes," Carol said. "I think David and his crew are really valuable for the whole community."
Traveling On
Yetman has been fascinated by Latin America since he was a child. Growing up in New Jersey, he was too sick to attend school for four years and would pore over old copies of National Geographic. Since he moved to Arizona in 1954, he estimates he has made more than 400 trips to Latin American countries.
Yetman credits his close relationship with Duncan – who he's worked with for more than 20 years, collaborating with him on PBS's The Desert Speaks before In the Americas – for the success of the show: "We've developed a tool, I think, for revealing our insights into the region. We want people to know stories that may not frequently appear in the public view."
With season 10, they are starting with rural places they can drive to, such as the Four Corners area and the Jaguar Reserve in northern Sonora, Mexico. Yetman said they have "grandiose plans" of filming in Brazil and Argentina once it is safe to do so.
"What I'd like to say to the Browns and the Dorseys – Thank you for allowing me to continue my life."
##
This story was included in the spring 2022 Developments newsletter.