Sociologist Receives Woodrow Wilson Foundation Fellowship To Investigate Reverse Assimilation of Immigrants
Christina Diaz, an assistant professor in the University of Arizona School of Sociology, just received a six-month Career Enhancement Fellowship from the Woodrow Wilson Foundation. The Fellowship creates career-development opportunities for faculty with promising research projects. In addition, the program seeks to increase the presence of minority junior faculty members and other faculty members committed to eradicating racial disparities in core fields in the arts and humanities. The Fellowship, funded by the Andrew W. Mellon Foundation, provides each Fellow with a six-month or one-year sabbatical grant; a research, travel, or publication stipend; and participation in an annual conference/retreat. A total of 33 Fellowships were awarded this year.
The Fellowship will help Diaz advance her research investigating whether the arrival of new Asian and Hispanic immigrant populations influences—and fundamentally changes—American mainstream culture.
"There is a constant focus on how migrants assimilate and incorporate pieces of American culture in their lives," Diaz said. "But assimilation is likely a two-way street. And we see this, but there have been no tests done."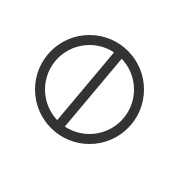 Diaz attributes the lack of data to the difficulty of measuring assimilation, so she is leveraging data from "odd and creative" sources to try and answer her questions.
Specifically, Diaz will test whether increases in the Asian and Hispanic immigrant population influence natives' consumption of ethnic culture. To do this, she is building a multilevel, longitudinal data set from four sources: the U.S. Census, Consumer Data Panel, InfoGroup, and local schools. 
Diaz will use the local Asian and Hispanic immigrant population to predict changes in the proportion of ethnic grocery purchases by natives, the number of ethnic restaurants in a county, and the availability of multicultural school curricula in a county.
Diaz acknowledges that just because someone enjoys Mexican and Asian food doesn't mean they welcome immigrants.
"This project doesn't necessarily tell us about acceptance of immigrants as a group but it gets at the openness of cultural reception and absorption," Diaz said.
Diaz added, "The foreign language curricula is arguably a higher cost investment. There is this recognition that there is something about the culture that might benefit natives, either culturally or financially, such as increased job opportunities."
Not surprisingly, Diaz expects consumption of ethnic goods may be low in areas with few immigrants. However, she also expects consumption to be low in counties with a high concentration of Asian and Hispanic immigrants. She said that based on existing sociological literature, acceptance is unlikely be a straight linear relationship; there will be a tipping point when increased immigration results in natives "shying away from immigrant food or culture because of perceived political threat or competition for employment."
Diaz previously received a faculty seed grant from the UA Office of Research, Discovery and Innovation, or RDI, that allowed her to hire an undergraduate and graduate student to propel the research forward. Diaz believes she received the Woodrow Wilson Fellowship in part because the RDI grant increased the feasibility of her study.
"This award is very competitive and nationally prestigious," said Jane Zavisca, associate dean of research and graduate studies in the UA College of Social and Behavioral Sciences. "Christina's groundbreaking work has been recognized through awards from the American Sociological Association, the Population Association of America, and the National Council on Family Relations, all significant accomplishments for a junior scholar."
Zavisca added, "The Fellowship will enable her to accelerate her research program and connect with a national cohort of outstanding social scientists and humanists."
Diaz considers herself a demographer interested in population processes, specifically in how things that seem personal can manifest in larger patterns of inequity, which is one of the reasons she previously examined teen pregnancy. Diaz, along with UA sociology colleague Jeremy Fiel, received the 2017 Reuben Hill Award from the National Council on Family Relations (NCFR) for their article on the effects of teen pregnancy, in which they found that the negative effect of young motherhood on educational attainment and earnings is most significant among better-off teenagers.