Students Can Learn Mindfulness in New Online Course
Aug. 27, 2019
The new online course "SBS 301: Mindful Semester" will explore the research behind mindfulness and provide students with tools to manage stress and study more effectively.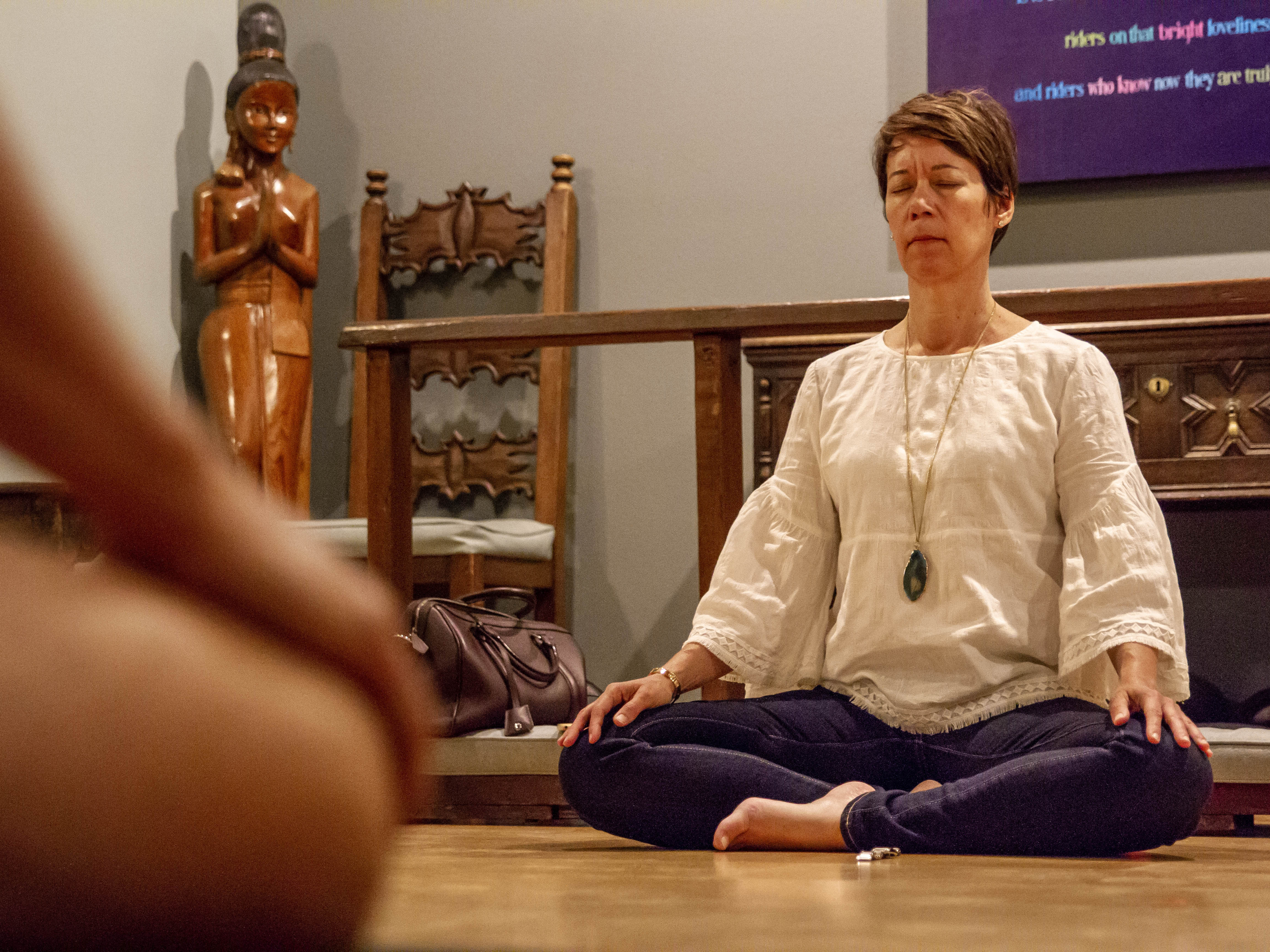 This fall, University of Arizona students can take "SBS 301: The Mindful Semester" to learn mindful approaches to studying, communicating, and moving as a tool to manage stress and cultivate self-awareness.
The online course, which is open to all majors, includes three five-week modules, worth one credit hour each. Students can take any or all of the modules. The first module is Foundations of Mindfulness; the second is Mindfulness-based Study Tools; and the third is Mindfulness-based Movement.
Students will explore the research behind the benefits of mindfulness and learn various tools to cultivate mindfulness. Each module is designed to be interactive and includes readings, short videos, podcasts and audio tools. Students will participate in an online discussion about the week's material and practice.
The course is taught by Leslie Langbert, the executive director of the Center for Compassion Studies in the UA College of Social and Behavioral Sciences. A licensed clinical social worker, Langbert offers Cognitively Based Compassion Training and also teaches the UA course "CHS 460: Self-Care in the Helping Professions" for the Care, Health and Society major.
Langbert will introduce students to a variety of practices, including meditation, deep breathing, body scans, centering, conscious dance, mindful walking, and yoga nidra, a deep, guided relaxation practice that she says can help rejuvenate sleep-deprived students.
"There are many doors to developing a mindfulness practice," Langbert said. "We are talking about being aware and observing the moment-to-moment unfolding of our experience without judging ourselves or the experience as good or bad, right or wrong. We're strengthening our ability to hold awareness on the 'now' rather than the past or future."
Applying mindfulness to studying
In the Mindfulness-based Study Tools module, students will work to develop the skills of mindful reading, writing and listening.
"Sometimes when we are trying to learn something that is challenging for us, we can be self-critical and shut the book," Langbert said. "But, with a mindful focus, we can calm the nervous system before we get started and slow down as we read."
Many students in Langbert's "Self-Care in the Helping Professions" course vouched for the effectiveness of the mindful practices.
"Meditation helped me a lot in my studying," a student wrote in the course evaluation. "I was able to be more open-minded in learning all the information. I didn't get anxious when I studied. I remained calm when I didn't understand something."
Langbert stresses that the skills learned in the class can be developed and used by students for the rest of their lives, benefiting their health, careers and relationships.
Langbert is excited by the expansion of mindfulness practices in education, noting that more faculty are integrating contemplative pedagogy into their coursework. Langbert also shares wellness and mindfulness practices during the academic year with faculty and staff through various campus programs.
"The UA's strategic plan prioritizes supporting student success," said Amy Kimme Hea, associate dean of academic affairs and student success in the College of Social and Behavioral Sciences, "We hope that "The Mindful Semester" will provide students with tools to cope with stress, to study more effectively, and to cultivate self-care."