Students Pitch Ideas for Improving Quality of Life in One Tucson Neighborhood
Building on the success of the Tucson Poverty Project, UA students in the course "Building Healthy Communities," pitched their ideas on how to improve the quality of life in Tucson's Amphitheater neighborhood.
University of Arizona students pitched their ideas on how to improve the quality of life in Tucson's Amphitheater neighborhood to community members, city officials and nonprofit organizers.
The Social Innovation Forum, held at Habitat for Humanity Tucson on May 7, marked the culmination of the students' semester-long work interviewing community stakeholder groups and using human-centric design thinking to develop innovative solutions.
The forum built on the success of the Tucson Poverty Project, which has been collecting data on the challenges and needs of vulnerable households in Tucson for five years. The new course, "Building Healthy Communities," used the poverty data as a starting point to challenge a new class of 50 UA undergraduates to think in terms of actionable solutions.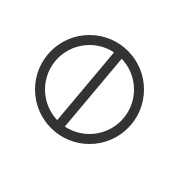 The course and project was led by Brian Mayer, associate professor in the UA School of Sociology, and conducted in partnership with Habitat for Humanity Tucson. Tucson Electric Power and the UA Office of the Provost's Center for University Education Scholarship were also sponsors.
At the forum, the students presented nine solutions in five-minute pitches. Attendees provided feedback and voted on their favorite ideas.
Group pitches included mobile health clinics, sports teams, a JTED mentorship program at Amphi High School, a monthly community clean-up and beautification project, service hours for local high school students, a career exploration day at Amphi High School, a community garden, and an app to connect residents to services.
The goals of these projects were varied and included improving access to healthcare and healthy food, increasing retention of high school students, and cultivating social cohesion and community pride.
The Most Innovative Award went to the "Amplify Amphi" app, and the People's Choice Award went to the "Amphi Multi-Purpose Community Garden."
Shifting from data collection to solutions
Over the past five years, UA students have interviewed more than 1,200 low-income households in Tucson, learning about the lack of affordable housing, high food insecurity, and reasons why many eligible families aren't accessing government or nonprofit services.
"At the end of a semester of collecting data, the really excellent students say 'so what?' We know the problems. So how do we fix them?" Mayer said.
Mayer said he dreamed of creating a follow-up class for motivated students who really wanted to use the data, who were inspired to take the next step.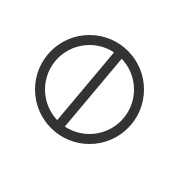 The impetus for making the course a reality came from Habitat for Humanity Tucson, who were chosen to be part of national cohort run by Habitat International, to test a quality-of-life framework in 10 cities across the country.
"The opportunity to partner with Habitat was crucial for making the class possible," Mayer said. "Habitat is committed to not only building homes but on how they can improve the quality of life of neighborhoods. They are using a quality of life model that is based on enhancing a community's ability to address their own problems."
Habitat for Humanity Tucson decided to focus on the Amphi neighborhood because of its unique challenges: 43.7 percent of individuals live below the poverty threshold; 85.2 percent of households are renting; the Amphi High school has a 46 percent turnover of students from year to year; the Amphi High School graduation rate is 71.1 percent (the national average is 84 percent); and, because of the high refugee population, more than 30 languages are spoken.
With the quality of life framework in mind, Mayer instructed the students to develop projects that could help build a sense of community, social cohesion, and collective efficacy in the Amphi neighborhood.
From gardens to apps, projects aim to improve lives
The UA students used human-centered design thinking that included learning about the audience, defining the key questions, brainstorming and creating solutions, prototyping one or more ideas, and gaining user feedback.
Instead of doing interviews with low-income households, this year, students conducted research with a variety of stakeholder groups. They conducted 48 interviews and 2 focus groups with local businesses, educators, faith-based groups, city and county government officials, local healthcare providers, rental housing managers, local nonprofits, and refugee groups.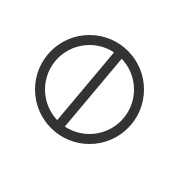 Jesse Merriman, one of the students in the "Amplify Amphi" app group, explained that the goal of the app is to bridge the current disconnect between the residents and community partners and resources. Residents would develop profiles with language preferences. The app would offer translation services, empower residents to connect with each other and help them find resources from nonprofits, government groups and local business.
The "Amphi Multi-Purpose Community Garden" project is intended to help with food insecurity, provide a community meeting space, and help transcend cultural barriers.
"Groups benefit from non-commercial community space," said student Nicole Borchaloui. "Space equals permission. Permission to get together, to build solidarity. Not only will residents get low-cost healthy food, but the garden can instill a sense of pride and empowerment."
Under the leadership of Habitat for Humanity Tucson, an Amphi neighborhood coalition will review the students' ideas and decide if they wish to pursue any of them.
"For students, it was an excellent exercise not only to inform us and give Amphi residents a kind of gift of how they could improve the neighborhood, but to practice pitching ideas," said Ann Vargas, community development director for Habitat for Humanity Tucson. "We are really happy that Dr. Mayer chose to focus on Amphi with us, and that we will be able to share this with the residents."
Course provides hands-on learning
The "Building Healthy Communities" course demonstrates the UA's commitment to 100% Engagement, with students in the course gaining hands-on social research experience, an enhanced understanding of community issues and real-world problem-solving skills.
"It was challenging because it was different from what I was used to," said Alex Slater, a Care, Health and Society major. "It was nice to get out into the community and experience interviewing people and think about how we could implement what we've been learning."
Sociology major Derik Jezulin will be attending medical school next year. "The class did a great job at teaching me how to apply what I learned and giving me the tools to be able to tackle another innovation project about other healthcare issues that I've learned about in my major."
Tucson Council Member Paul Durham told the students, "Your hands-on work to identify pathways for positive change is exemplary, and I thank you for your service to the Amphi neighborhood."