Studying Trade During the Late Bronze Age Leads to Outstanding Research Award: Ruijie Yao, '21
Ruijie Yao, who is graduating summa cum laude with a B.A. in anthropology, is the recipient of the SBS Outstanding Undergraduate Research Award for fall 2021. This award recognizes a graduating senior in the College of SBS who has demonstrated academic achievement, originality, and creativity in an independent, undergraduate research project.
Ruijie's Honors capstone project is titled, "Deconstructing Cultural Hegemony of the Late Bronze Age Internationalism: The Historic Significance of Aegypto-Aegean Contact Under the New Kingdom Imperialism."
"Ruijie and his research, conducted under very difficult circumstances of the pandemic, are among the best I've seen for a scholar at this stage in their career," said Robert Schon, associate professor in the School of Anthropology.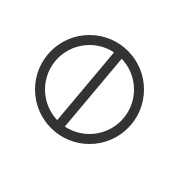 Ruijie examined the cultural contact, economic commerce, and diplomatic relation between Egypt and the Aegeans during the Late Bronze Age.
"Aegypto-Aegean contacts have been studied for over a century and it is rare for someone to be able to say something new about them without actually excavating new artifacts," Schon wrote. "However, Ruijie is the first scholar I know of to read the material record of Egyptian-Aegean trade using Gramsci's ideas concerning hegemony."
"What I find truly impressive is Ruijie's ability to handle both artifact-level detail as well as broader social theory," Schon added. "He can track down objects in obscure excavation reports, contextualize them deftly, and interpret their collective meanings well – in this case, using the lens of Neo-Gramscian theory."
Ruijie said he was keen to gain a deeper understanding of this political "chaotic" period. "This Honors capstone project has prepared me for interdisciplinary research and set my foot in the field of comparative archaeology and Egyptology," he said.
Over the summer, Ruijie also participated in the Preservation Archaeology Field School in New Mexico – offered by Archaeology Southwest and the University of Arizona – and wrote the blog entry "The Transcendent Experience of Preservation Archaeology" about his experience.  
Ruijie said he is grateful he was provided with multiple opportunities to participate in fieldwork and academic research. He wants to give special thanks to Anthropology Professors Robert Schon and Emma Blake for their academic and mental support during this difficult period.
"I would always call Dr. Schon and Dr. Blake as my scholastic parents," Ruijie said. "They have oriented me into a field I have never touched before."
After graduation, Ruijie plans to go to graduate school.