Supporting the Next Generation of Travelers
No matter how far he traveled, geographer Bonham "Bon" Richardson loved to return to the University of Arizona, his alma mater.
After Bon passed away in November 2020, his daughters Eliza Marone and Lucy McClain created a scholarship fund – with additional gifts from friends and family – for students in the UArizona School of Geography, Development & Environment. The Bonham C. Richardson Memorial Endowment Award supports undergraduate students seeking a B.A. or B.S. degree in geography or graduate students who have an interest in cultural/human geography. The funds can support a variety of needs, including travel for field work.
The scholarship not only honors Bon's love of geography and his desire to help students, it reflects his family's deep ties to the University of Arizona.
Connecting with People and Places
Bon, who spent part of his childhood in Tucson, graduated from UArizona with a bachelor's degree in geography in 1961. After serving in the U.S. Army for two years and working for General Electric for a year, he returned to school, earning both his M.S. and Ph.D. in geography at the University of Wisconsin at Madison. He spent most of his career as a professor in the geography department at Virginia Tech.
During his career as a cultural geographer, Bon received major grants and conducted field and archival research in Guyana, Grenada, St. Kitts, Barbados, London, and Washington, D.C. His research focused on the Caribbean and its experience of colonialism, and his best known book was The Caribbean in the Wider World, 1492–1992: A Regional Geography. 
"Bon brought a critical perspective on colonialism and racism to his work on the Caribbean. He also examined the environmental drivers behind migration. Both emphases were ahead of their time. Bon's love of the region and its peoples shine through his books," said John Paul Jones III, dean of the College of Social and Behavioral Sciences and a fellow geographer.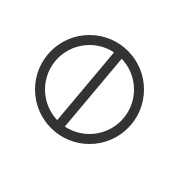 "Dad's career was perfect for him. He liked to talk to people and find out their backstory and their parent's backstory," Eliza said with a laugh. "I think in some other universities, he might have found himself in a history department or an anthropology department."
Eliza recalls that when they were kids, the family used to drive from Virginia to Tucson to visit their grandparents.
"Along the way, even though he knew the route perfectly, my dad would love to stop and ask for directions – which drove my mother nuts – because he'd seen some guy sitting in front of a gas station who he wanted to talk to," Eliza recalled.
"He always had some way of connecting with people, usually by talking about their connection to the geographic place," Lucy said.
Bon's interest in examining the world may have rubbed off on his daughters, they said. Both women received Ph.D. degrees and work at Penn State. Eliza is an earthquake seismologist, and Lucy is an assistant teaching professor specializing in how technology can help engage families with the outdoors.
Family Ties to UArizona
The University of Arizona is a family tradition of sorts. Bon's two sisters, Lucy and Mary Helen, and his niece Shelby also attended the university. Eliza's oldest son, Dan, is an alumnus and her daughter Linda is currently applying to attend next year.
"My dad was a huge UA basketball fan and so growing up, that's the team that I watched," Lucy recalled. "He and I would go to bed at seven o'clock at night and set our alarms for ten o'clock to watch Pac-10 Arizona play basketball. I have vivid memories of doing that with him when I was in middle school and high school."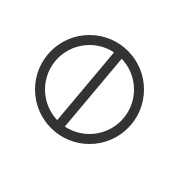 Lucy said her dad's fraternity brothers from Phi Gamma Delta were his lifelong friends. And when Bon and his wife, Linda – a university librarian who passed away in 2007 – retired to Tucson, they supported the College of Social and Behavioral Sciences and its students by becoming Magellan Circle Patrons.
Establishing a scholarship at the University of Arizona seemed like a natural choice, Eliza and Lucy said.
"The UA has always been part of our lives. It felt like the most natural fit for our family to choose the UA because of our family connections, but also it's always been sort of my dad's foundation, his identity," Lucy said.
"My dad was a super believer in the land-grant mission in general," Eliza added. "The UA just seemed like the obvious place."
Supporting Students
The Bonham C. Richardson Memorial Endowment Award is the family's second scholarship at the University of Arizona.
Bon's sister Mary Helen Richardson graduated from UArizona with a B.A. in English. She later received her master's degree in English and education from Vanderbilt University and joined the staff of U.S. Representative Morris K. Udall. After Mary Helen died at the age of 29, her friends and family, including Bon and his sister Lucy Masterman, established a memorial scholarship in the Department of English.
"Mary Helen loved English literature in all its forms and was herself an accomplished writer," wrote Lucy Masterman. "Her view of life was carefree but poetic. It is fitting that a scholarship in her memory be awarded to a UA student who shares her love of language."
Now, with the new scholarship in Bon's name, the family is further extending their legacy of generosity to UArizona students, in perpetuity. 
"I like to think that my dad would be really touched and honored to be able to support students, especially with traveling," Lucy said. "Being in geography, the thing that he loved the most was being able to travel, and so I think that he would just be absolutely thrilled to know that we're supporting students who want a career that allows them to see different parts of the world."
##
This story was included in the Winter 2021 Developments newsletter.