Tenacity Propels Sociology and Mexican American Studies Student Toward Success: Damaris Ponce, '20
May 5, 2020
Damaris Ponce, the recipient of the SBS Tenacity Award, is not only graduating magna cum laude, but she has been a research assistant and an advisor. Next up: immigration lawyer.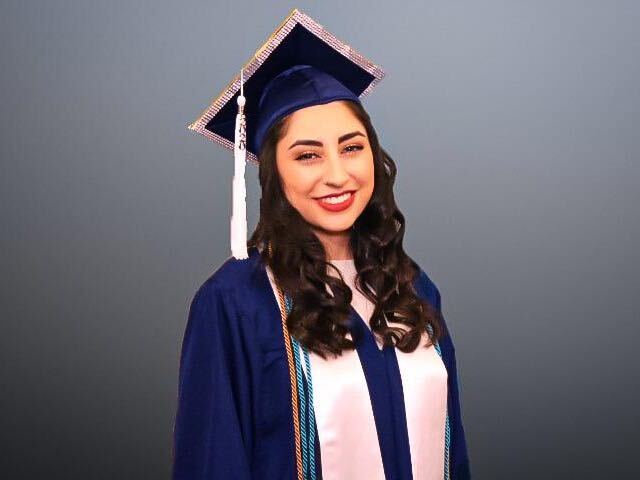 Damaris Ponce is graduating magna cum laude with degrees in sociology and Mexican American studies and is the first person in her family to graduate from college.
Damaris is the recipient of the SBS Tenacity Award, which recognizes a graduating senior in the College of SBS who has persevered in the face of significant adversity to earn his or her university degree. 
Damaris was born in Nogales, Arizona, and grew up mostly in different towns in Sonora, Mexico. When Damaris was 14 years old and spoke very little English, her mother brought her and her sibling into the United States. Damaris, who maintains a blog called "Child of the Border," went to Pima Community College before coming to the University of Arizona.
"My mom's struggles are what really pushed me," Damaris said. "I wanted to do more for myself so that I can do more for her."
"Ponce has succeeded against structural barriers that make it extremely challenging for a student to achieve a degree," one judge wrote. "She embodies tenacity and is most deserving of this award."
Damaris is an advisor with AdviseAZ, advising high school students about postsecondary education and financial aid. She also was an undergraduate research assistant with sociologist Christina Diaz.
"Within only two weeks and minimal in-person instruction, Damaris taught herself to generate new variables, recode existing variables, and generate descriptive statistics using programming software," Diaz wrote. "This level of skill and tenacity is exceedingly rare – particularly among undergraduate students."
Damaris plans to apply to law school so that she can become an immigration lawyer.
"My experience at the UA was challenging," Damaris said. "I battled with my self-consciousness about my accent in every class, but I was encouraged by my professors and peers to participate in engaging conversations and discussions daily."
"This is great news in such hard times, and it means a lot to me," Damaris adds. "This is certainly a reminder that my hard work paid off, and I can finish my college career strong!