Tucson Mayor Regina Romero Named SBS Alumna of the Year
The University of Arizona College of Social and Behavioral Sciences has selected Tucson Mayor Regina Romero as its Alumna of the Year. Romero, who graduated with a B.A. in communication in 2001, was honored at the Alumni of the Year awards ceremony at Nov. 4.
Regina Romero is the first woman and first Latina mayor of Tucson and the only Latina mayor among the 50 largest U.S. cities.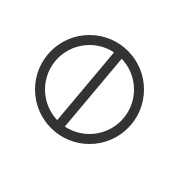 "Our college is honored to name the Honorable Regina Romero as its Alumna of the Year," said John Paul Jones III, the Don Bennett Moon dean of the College of Social and Behavioral Sciences. "Throughout her years of public service, Regina has championed local responses to big problems, such as climate change, affordable housing, infrastructure and transportation, immigrant's and worker's rights, and access to high-quality education."
Raised by immigrant farmworkers in Somerton, Ariz., Romero is the youngest of six children and began breaking barriers early on as the first member of her family to vote and the first to graduate from college.
In addition to her degree from the University of Arizona, she holds a post-graduate certificate from the Harvard Kennedy School of Government. She also co-founded Las Adelitas Arizona, a political action committee that encourages Latinas in Arizona to participate in the political process.
As Tucson's Ward 1 City Council member for 11 years prior to becoming Tucson's mayor, Romero was an ardent champion of civil rights, environmental protection, and economic justice. She has championed issues such as equal pay for equal work and spearheaded the successful effort to pass universal earned sick and parental leave for City of Tucson families.
Romero was elected mayor just months before the coronavirus pandemic began. Collaborating with leaders throughout the county and state, she has worked to keep Tucsonans healthy and safe. She has also launched new projects and initiatives that position the city for a strong recovery.
Regina Romero SBS 2021 Alumna of the Year