UA Agrivoltaics Project Named As A 2018 World Changing Idea
A University of Arizona research project exploring innovative ways to grow food under solar panels was honored today as Fast Company announced the finalists for its World Changing Ideas Awards. The awards honor businesses, policies, projects and concepts that offer innovative solutions to the issues facing humanity.
Agrivoltaics, an experiment in combining agriculture with energy efficiency, involves growing plants beneath photovoltaic solar panels. The project, led by Greg Barron-Gafford in the UA School of Geography and Development in the College of Social and Behavioral Sciences, was named a finalist in both food and energy categories.
In 2017, Barron-Gafford's research team began growing crops beneath nine-foot solar arrays at the UA's Biosphere 2 facility to experiment with how to save water and energy in hot, dry regions. Their initial test plots of tomatoes, peppers, and cilantro grew better than a control garden exposed to full sun – producing more fruit and using less water. The experimental plants also helped keep the solar array cooler during the day, increasing efficiency by 5 percent.
"Many of us are looking at new ways to approach agriculture in light of a changing climate. What really makes this research unique is that we are simultaneously increasing the resiliency of food production to increases in temperature and drought, while also bolstering renewable energy production and saving water," Barron-Gafford said.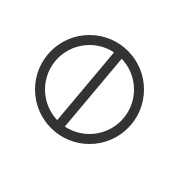 The team recently extended their experimental plots to local area schools with large solar arrays, demonstrating that crops such as carrots can be grown during the hot summer – months earlier than the typical growing season.
"By partnering with local schools, not only is the science being replicated in multiple locations, but also the next generation is seeing how we can take out-of-the-box ideas to solve real problems – all while applying STEM practices in their daily learning," Barron-Gafford said.
The agrivoltaics site at Biosphere 2, with which Barron-Gafford and his team are affiliated, also demonstrates the science and outcomes to nearly 100,000 visitors per year.
The researchers have begun talking with growers in Arizona and northern Mexico about wider application and are excited about the potential agrivoltaics has for bringing nutritious food to both rural areas and urban "food deserts" with limited water resources.
Now in its second year, the World Changing Ideas Awards showcases 12 winners and more than 200 finalists. A panel of eminent judges selected winners and finalists from a pool of nearly 1,400 entries. Honorees include big-name brands like Microsoft and Walmart, nonprofits like the Anti-Defamation League and Unicef, government programs, and innovative startups. The 2018 awards featured entries from across the globe, from India to Brazil to Rwanda.
All of the finalists are highlighted in the May issue of the print magazine, which hits newsstands on April 17. More details on the UA research project can be found at the Agrivoltaics and PV Restoration website.