UA International Programs Receive Over $4.8 Million in Federal Funding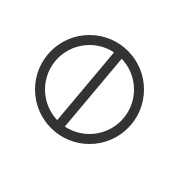 Three University of Arizona international/language centers have been awarded grants from the U.S. Department of Education for four years of funding, totaling more than $4.8 million.
The funding – given as Title VI grants – supports robust teaching, research and outreach programs at the Center for Educational Resources in Culture, Language and Literacy, the Center for Latin American Studies, and the Center for Middle Eastern Studies.
The grants confirm the UA's status as a leader in foreign language and area studies instruction and international engagement, providing opportunities for students, researchers and the community.
The grants are designed to respond to the "ongoing national need for individuals with expertise and competence in world languages and area or international studies" and contribute to developing a globally competent workforce, expand access to foreign language learning, and support teaching and research on critical world regions and languages, according to the U.S. Department of Education website.
The Center for Middle Eastern Studies, or CMES, and the Center for Latin American Studies, or LAS, which are both housed in the College of Social and Behavioral Sciences, were named Title VI National Resource Centers. These centers provide research and instruction in foreign languages and international studies, as well as outreach to K-12 schools and the wider community. The two centers also received funds for Foreign Language and Area Studies fellowships, which go directly to students.
The Center for Educational Resources in Culture, Language and Literacy, or CERCLL, which is housed in the College of Humanities, was named a Title VI Language Resource Center. These centers develop resources for the teaching and learning of foreign languages at K-16 levels across the United States and promote the learning of languages that are less commonly taught.
In addition to receiving Title VI funds, the centers have received institutional commitments from their home colleges, the provost's office, the Office for Research, Discovery and Innovation, the Graduate College, the College of Education, and UA Global.
"It is paramount that we prepare our students to thrive and lead at the global level. The competencies they will need for next-generation careers go well beyond practical skills. That includes not just knowing a second language, but also understanding and appreciating the rich diversity of our world," said UA President Robert C. Robbins. "This funding helps us meet that need and confirms the UA's leading role in teaching and research in foreign language learning and international studies."
Center for Middle Eastern Studies
The UA's Center for Middle Eastern Studies is one of 14 Middle East centers nationally to receive NRC funding and one of 13 to receive FLAS fellowship support in the new grant cycle. CMES will receive approximately $2.2 million over the four-year cycle, $232,000 per year for NRC activities and $315,000 per year for FLAS fellowships.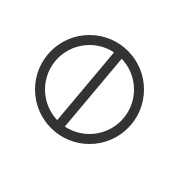 The UA has had a National Resource Center in Middle East studies since 1975, making it one of the longest consistently funded NRCs in Middle East studies in the country.
"CMES' receipt of Title VI NRC and FLAS fellowship funding reflects the breadth, depth and high quality of Middle East studies scholarship and teaching at the UA," said Anne Betteridge, director of CMES.  "We at CMES are perfectly delighted to be able to contribute to the continued strength and growth of Middle East studies and the teaching and learning of Middle Eastern languages."
The FLAS funds will allow CMES to award academic-year and summer funding to UA undergraduate and graduate students in any discipline who study Arabic, Hebrew, Persian or Turkish. 
The NRC funding will support two new faculty positions, one focused on health in the Middle East and one on human rights in the Middle East.
Projects funded for the new grant cycle include creation of a new course on politics of language in the Middle East, development of an online Kurdish language class, external evaluations of the Persian and Turkish language programs, and a Middle East language pedagogy workshop co-sponsored by the UA. 
CMES Title VI funds will also advance several collaborative projects with LAS and CERCLL. For example, CMES and LAS will work together to expand the International Studies Partnership Program to encourage internationalization of community college curricula in the Maricopa Community College District and Cochise College. CMES and CERCLL will also support a project piloting a new approach to teaching Arabic.
"It is a privilege to be able to support teaching, learning and research about the Middle East – a vitally important and highly diverse region with deep history, complex politics and cultural riches, which is often little understood or misunderstood," Betteridge said.
Center for Latin American Studies
The UA's Center for Latin American Studies is one of 16 Latin American centers nationally to receive NRC funding and FLAS fellowship support. LAS will receive approximately $1.9 million over the four-year cycle, $215,000 per year for NRC activities and $265,000 per year for FLAS fellowships. LAS has previously received NRC and FLAS funding, as well as a Title VI grant to support Brazil studies.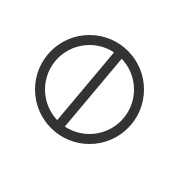 "Receiving Title VI funding is a recognition of the outstanding quality of Latin American Studies faculty and students across the University of Arizona," said Marcela Vásquez-León, director of LAS. "As a Title VI center, LAS will expand its role as a national leader, drawing together scholars, artists and policymakers to examine critical issues of the Americas."
FLAS fellowships awarded during the academic year will fund undergraduate and graduate students who study Portuguese. The summer FLAS fellowships will also include Indigenous and other less commonly taught languages, including Kaqchikel, which is tied to LAS's Guatemala study abroad program.
The NRC funding will allow the center to support international research, public programming, and training initiatives in collaboration with its more than 140 affiliated faculty across campus and with Latin America experts around the world.
During this grant cycle, the Title VI funds will help the UA hire two new faculty: one focused on health and the environment and the one on indigenous peoples, law and development.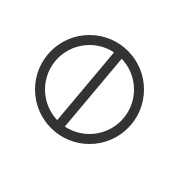 LAS and CMES are collaborating to create a distinguished lecture series on "Comparative Borders and Migration" and developing workshops with the College of Education to help K-16 teachers create more international curricula. LAS will work with other universities to organize conferences on human rights and indigenous politics in Latin America and to strengthen the Network for the Advancement of Brazilian Studies. It will also establish a speaker series as well as faculty and student exchanges with the National Autonomous University of Mexico, or UNAM, as part of the UA-UNAM initiative.
Vásquez-León says that is important to expand people's understanding of this critical region.
"Latin America and the United States have a long history of cultural, political and commercial exchange, the number of Latin Americans living in the United States continues to increase, and our most urgent problems are shared challenges," said Vásquez-León. "LAS is honored to support teaching, research and learning about Latin America's great cultural and geographic diversity as well as the complexity of the region's histories, economies, political systems and contemporary challenges."
Center for Educational Resources in Culture, Language, and Literacy
The $756,000 grant award for CERCLL marks the center's fourth consecutive Title VI grant since it was founded in 2006. CERCLL is one of 16 national Language Resource Centers that support global education in the United States by fostering innovative research and quality educational practices related to the learning of world languages and the development of intercultural competence.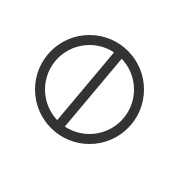 Together with generous commitments from the College of Humanities and across campus, this new grant will bring a series of cross-disciplinary initiatives to UA, including applied research projects in language learning and teaching, and outreach and professional development opportunities for educators. Through its projects and initiatives over the last 12 years, CERCLL has established itself as an innovation hub for language teaching and learning in the southwest and beyond, say CERCLL co-directors Chantelle Warner and Beatrice Dupuy.
"The biggest challenges facing society today are global in nature, and that calls upon a citizenry ready to negotiate complex encounters taking place across permeable borders where getting by in English is not enough and might even be dangerously deceptive," Warner says. "Multilingual and multicultural awareness and an ability to mediate between languages and cultures is integral for students, whatever futures they imagine for themselves."
In 2014, a bipartisan group of Congressional members called on the American Academy of Arts and Sciences to examine the nation's current capacity in languages and recommend actions. The Academy published a report in which they underscored how critical the ability to communicate in world languages is "to success in business, research, and international relations." Dupuy says CERCLL's grant renewal application proposed a set of new activities that directly responded to this call.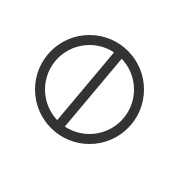 The research projects and initiatives that CERCLL will support with this new grant integrate culture, language and interdisciplinary themes such as global awareness, science literacy, media literacy, and information literacy.
"The focus will be on sustained language learning that prepares citizens to successfully engage with a diversity of peoples and cultures near and far," Warner said. "This work has become more urgent over the last decade as economic and social realities have become more globally connected."
CERCLL will continue to host the biennial International Conferences on the Teaching and Assessment of Intercultural Competence, the largest professional event on this topic in the country, and the Second Language Digital Literacies Symposium, a hybrid event which was most recently convened this October with a focus on "Participation, Equity, and Inclusion."