UA Signs Agreement With Colegio De San Luis to Collaborate on Social Sciences And Humanities
On Nov. 8, 2018, University of Arizona President Robert Robbins and El Colegio de San Luis President David Vazquez Salguero signed a Memorandum of Understanding, or MOU, to expand collaborations between the two institutions.
Located in the city of San Luis Potosi, Colegio de San Luis is a public research center that is part of Mexico's National Council of Science and Technology, or CONACYT. Colegio de San Luis, which specializes in the social sciences and humanities, includes programs in water and society; anthropological studies; literary studies; political and international studies; and history.
Robbins, Vazquez, and John Paul Jones, the UA College of Social and Behavioral Sciences, expressed eagerness to build a long-term relationship and to explore the various opportunities for collaboration, noting the many similarities and synergies in areas of research.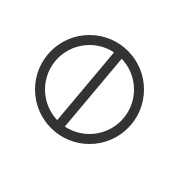 "Science has no boundaries," said Vazquez, who stressed the importance of the social sciences and humanities to Mexico's future.
The agreement was organized by Luis E. Coronado Guel, research associate and coordinator for SBS Mexico Initiatives. He noted that the city of San Luis Potosi is strategically located in central Mexico and has developed an important network of higher education institutions.
"We aspire to explore and design specific models to strengthen the presence of the UA at Colegio de San Luis, like summer mobility programs and study abroad," Guel said.
SBS Mexico Initiatives and UA Global hosted the delegation from El Colegio de San Luis, which included President Vazquez; Adriana Corral Bustos, a research professor in the History Program, and Francisco Rangel, a faculty member in the Water and Society Program. All three gave public lectures while visiting the UA.