UA Undergraduate Students Relaunch Online YA Publication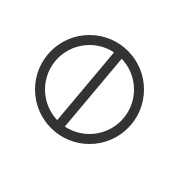 This semester, a group of 14 interns, mostly English and creative writing undergraduate students at the University of Arizona, have relaunched an online young adult literature publication called Pine Reads Review.
Pine Reads Review started in 2016 as Tucson Tales, a class project in Stephanie Pearmain's English 389 publishing course. Pearmain kept the project going as an internship, and it has grown each semester.
"This year, we decided to rename and rebrand and step it up professionally," said Pearmain, who is the coordinator of undergraduate English internships. Pearmain teaches courses in children's and young adult literature and publishing in the Department of English, which is housed in the College of Social and Behavioral Sciences.
"It's been an amazing project and the team is incredible this semester," Pearmain said. "The material – young adult literature – is just fun. Our mission is to become a place for all readers and writers in the YA genre."
The site offers new content six days of the week that focuses on all aspects of the YA genre, including author interviews, book reviews, podcasts, a blog, stories, and more. The publication is currently accepting submissions for fiction, nonfiction, poetry, and graphic novels/comics. Those who have longer writing projects may submit their work to "Serial Saturdays," designed to be distributed in parts every Saturday.
This month for Pine Reads Review, Christy Duprey interviewed Kathleen Glasgow, the author of The New York Times best-selling novel Girl in Pieces. An English and creative writing major, Duprey is "chipping away" at the first draft of a novel and hopes to go into publishing.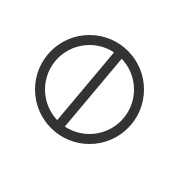 "Most of the publishing world is run by people who haven't been young adults in quite a while," Duprey said. "Pine Reads Review helps bridge that gap between the YA audience and the people who make content for them. We're young, most of us barely out of our teenage years, and so we have a different perspective on what really matters to teens."
To participate in the three-credit internship, students register for English 393-002 E. The internship has an engagement component and gives students a hands-on publishing experience.
"I treat this internship like a course and a job," Pearmain said. "We meet once a week, come to the table to discuss schedule, content, marketing, social media etc. There are deadlines and everyone is responsible to the entire team."
Pearmain said that a former intern recently contacted her to say she got a job at a magazine in Phoenix and to thank her for the skills she gained during the internship.
"I encourage all interns to aim high – reach out to a favorite author and write about what interests them. If they have an event they want to set up, we do it," Pearmain said.
Interns have previously hosted movie screenings in partnership with Worlds of Words, organized book drives, run a K-12 writing contest, and partnered with Ben's Bells. Pearmain says she has multiple additional project collaborations in the works.
Sabrina Colonna, who is studying English and marketing, wants to work in publishing after graduation to bring more diverse books into the world. She is already getting her feet wet at Pine Reads Review.
"Pine Reads Review focuses on bringing attention to lesser known, diverse young adult literature," Colonna said. "We use a variety of content such as book reviews, interviews, and podcasts to bring exposure to literature we feel is important to the YA community and deserving of a spotlight."
Colonna adds, "Through our collaborative efforts with authors and varying members of the YA community, we as students are exposed to all aspects of the publication while also getting the opportunity to work on a project that is important to us."