UArizona Historian Receives Carnegie Fellowship to Study Conservation in China
David Pietz has received a prestigious Carnegie Fellowship to study conservation and environmental change in China. This year, Pietz has also received a Guggengheim Fellowship and a Fulbright Award to support his interdisciplinary research.
University of Arizona history professor David Pietz is among the 27 scholars across the country who was named an Andrew Carnegie Fellow.
This year's 27 Andrew Carnegie Fellows were selected from 322 nominations. Each Fellow will receive $200,000 in philanthropic support for high-caliber scholarly research in the humanities and social sciences that addresses important and enduring issues confronting our society.
Pietz, who teaches in the Department of History in the College of Social and Behavioral Sciences, will use the award to work on the project "Death and Life on the Yangtze: Extinction, Conservation and Environmental Change in China."
Pietz's career has focused on the environmental history of China, especially the environmental consequences of how the country has managed its water resources. With this project, he will take a closer look at the tensions between development and conservation.
"I am so honored and excited to be named a Carnegie Fellow as it confers critically important support for my research on China's environmental history, and is recognition of the quality of research on environmental dynamics at the University of Arizona," Pietz said.
Pietz added that the award also illustrates how the College of SBS contributes to the University of Arizona's #1 global ranking in water resources.
Pietz is the first professor from the University of Arizona to receive a Carnegie Fellowship. Last month, the university also announced that Pietz had received a Guggenheim Fellowship. He received a Fulbright Award earlier in the year, as well.
"We were thrilled to learn that David received a Carnegie Fellowship after he'd already received a Guggenheim Fellowship and a Fulbright Award this year. Receiving just one of those accolades is an impressive feat for any scholar," said John Paul Jones III, dean of the College of Social and Behavioral Sciences, "David's string of accomplishments stems from his interdisciplinary and impactful research as an environmental historian. We are fortunate to have a researcher of David's caliber representing the University of Arizona."
Providing one of the most generous research stipends of its kind, the Andrew Carnegie Fellows Program was established in 2015. The program represents an overall investment of $38 million in some 200 recipients whose scholarly research spans such subjects as U.S. democracy, the environment, technological and cultural evolution, and international relations. The criteria prioritize the originality and potential impact of a proposal, as well as a scholar's capacity to communicate the findings with a broad audience.
A Focus on Extinction and Conservation
Pietz, who also holds the UNESCO Chair in Environmental History and is director of UArizona's Global Studies program, says he is "an environmental historian with one foot in the past and one in the present."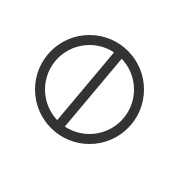 With the Carnegie Fellowship, Pietz will examine changing attitudes toward animal life, biodiversity, developmental priorities and governance practices – all critical dimensions of the contemporary "development versus conservation" debates in China.
Pietz's project will compare the fate of two endangered Yangtze River freshwater cetaceans: the baiji dolphin, presumed extinct by 2006, and the finless porpoise, the object of ongoing conservation efforts.  
The baiji extinction story provides "a window to understand how attitudes in China toward animals have changed, and in some ways remained the same, over the past 100 years," Pietz said.
Pietz added, "I am also interested in how the story of the extinction reflects ideas of biodiversity among different groups, such as the government, economic planners and local fishermen."
The impact of the project lies in its contemporary relevance. Patterns of China's resource development and their impact on landscapes and biodiversity are having a global reach, Pietz said.
Pietz was in China last year and in Wuhan in the fall, returning to the U.S. shortly before the COVID-19 pandemic hit. He plans to return to China in the fall or next spring to further his research, depending on travel restrictions.
In addition to funding research in China, the fellowship will support Pietz's fieldwork and interviews with international conservation organizations and conservationists in the U.S. and Europe that contributed to the global Baiji dolphin research and conservation efforts. 
A book based on this research titled Life and Death on the Yangtze will be published by Harvard University Press. Over the next couple of years, Pietz will also be working on two additional books that are under contract: Environmental History of Modern China (Cambridge University Press) and Water and Societies (Palgrave).