UArizona Professor Susan Briante Receives Prestigious Poetry Award
Sept. 15, 2021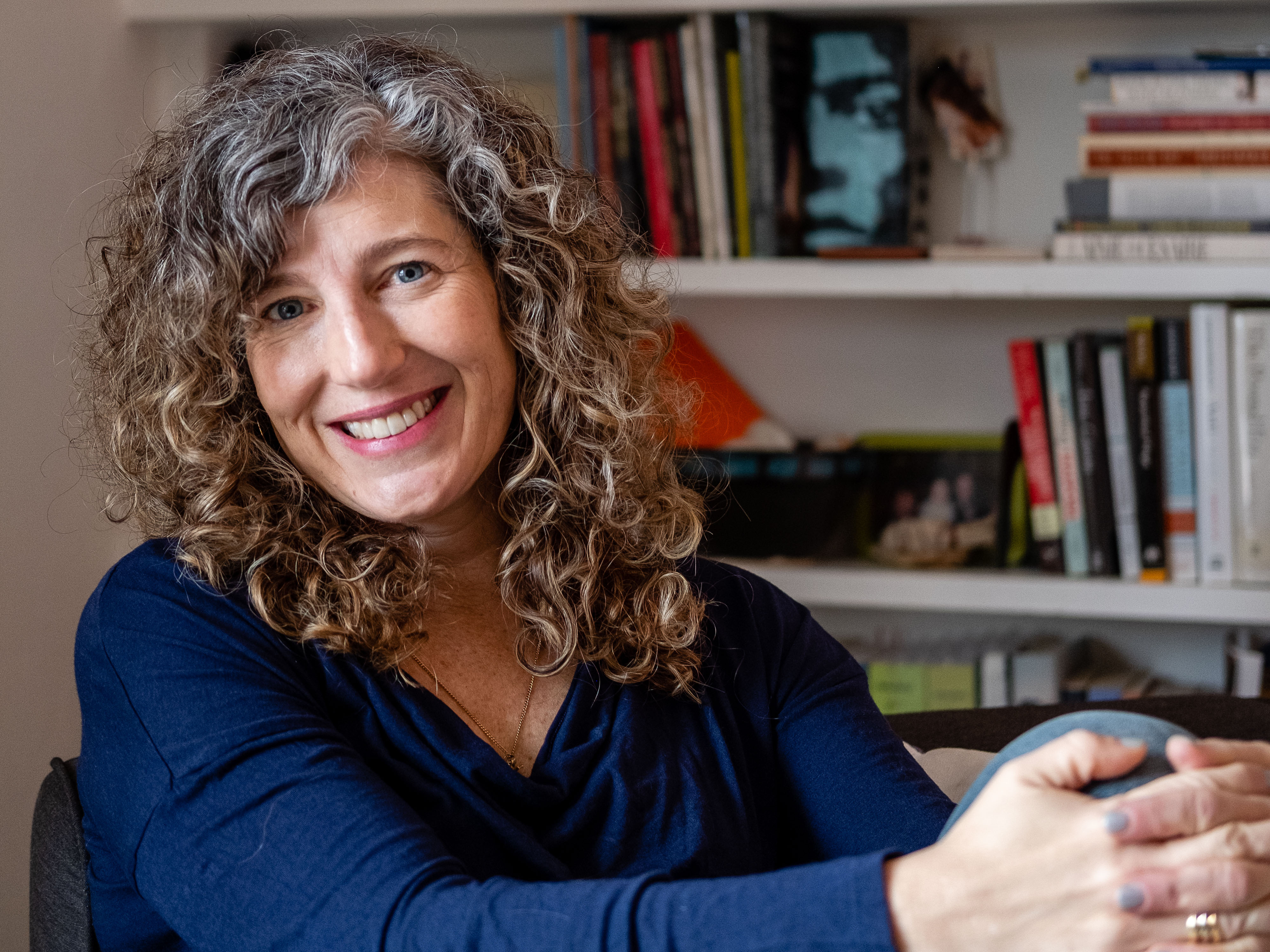 University of Arizona English Professor Susan Briante is the winner of the 2021 Pegasus Award for Poetry Criticism from the Poetry Foundation.
The award, which includes a $7,500 prize, honors the best book-length works of criticism published in the prior calendar year; the award recognizes biographies, essay collections, and critical editions that consider the subject of poetry or poets.
Briante received the award for Defacing the Monument, a series of essays on immigration, archives, aesthetics, and the state. Examining migration and the fraught bureaucracies of the U.S.-Mexico border, Briante delivers a provocative meditation on what official records reveal or obscure. In a starred review, Publisher's Weekly calls the collection "a superb examination of the ethical issues facing artists who tell others' stories" and a "dazzlingly inventive and searching text."
Briante said Defacing the Monument stems from her work as co-coordinator of the UArizona Southwest Field Studies in Writing Program, which brings MFA students to the U.S.-Mexico border to engage in reciprocal research projects with community-based environmental and social justice groups.
"It's an honor to be recognized by the Poetry Foundation alongside the other award winners and finalists," Briante said. "It's especially meaningful to receive this recognition for a book that comes out of my work with University of Arizona students and community organizations on the U.S.-Mexico border."
"It has been my hope that Defacing the Monument could highlight the efforts of other writers, artists and activists who confront some of today's most pressing social issues including the ongoing humanitarian crisis at the U.S.-Mexico border," Briante continued. "I hope this award draws more attention to their labor. I would like to think it honors them as well. "
Briante donates 50% of the royalties from Defacing the Monument to the Kino Border Initiative. She will also share at least 50% of the prize money from the Pegasus award with the Kino Border Initiative and other organizations working on the U.S.-Mexico border.
Briante is also the author of three books of poetry: Pioneers in the Study of Motion, Utopia Minus, and The Market Wonders. Her awards include honors from the MacDowell Colony, the Academy of American Poets, and the U.S.-Mexico Fund for Culture.
2021 Poetry Foundation Awards
The Poetry Foundation also named Patricia Smith as the winner of the 2021 Ruth Lilly Poetry Prize and Bryan Byrdlong, Steven Espada Dawson, Noor Hindi, Natasha Rao, and Simon Shieh as the 2021 Ruth Lilly & Dorothy Sargent Rosenberg Poetry Fellows.
The awards are sponsored and administered by the Poetry Foundation, an independent literary organization and publisher of Poetry magazine, and will be presented at a virtual awards ceremony on October 21, open to all.
"Every one of these extraordinary writers is a credit to the art form, each bringing their own unique experiences and approaches to enrich the literary landscape," said Michelle T. Boone, president of the Poetry Foundation.