UA's Jessie Rack Selected as National AAAS IF/THEN Ambassador to Further Women in STEM
As an ambassador, Jessie Rack will serve as a role model for middle school girls to inspire the next generation of STEM pioneers.
Jessie Rack, program coordinator for the Supporting Environmental Education and Communities program, part of the University of Arizona Community and School Garden Program, has been selected as an AAAS IF/THEN® Ambassador, allowing her to further her mission of empowering girls to see a place for themselves in science.
The American Association for the Advancement of Science, or AAAS, and Lyda Hill Philanthropies selected 125 women innovators as AAAS IF/THEN Ambassadors to share their stories and serve as high-profile role models for girls. Rack is one of four ambassadors selected from the University of Arizona.
Rack, who received her Ph.D. in ecology and evolutionary biology from the University of Connecticut, is a scientist and writer passionate about communicating how science works.
The ambassadors are contemporary role models who represent a diversity of STEM-related professions in the United States, from entertainment, fashion, sports, business and academia. Ambassadors will connect with students in person and through various media platforms, including YouTube channels and network television shows.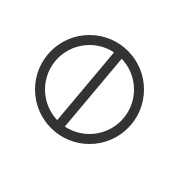 In October, the ambassadors will participate in the IF/THEN summit to learn from each other and receive resources and coaching in science communication and effective STEM storytelling.
"I'm overwhelmed and excited and thrilled and just so grateful for this opportunity," Rack said.
"Girls don't often get a chance to see themselves as a scientist," Rack added. "I believe I can represent that for them and be like, 'Look, I'm a girl, and I can do this'."
"We firmly believe that IF we support a woman in STEM, THEN she can change the world," said Lyda Hill, founder of Lyda Hill Philanthropies. "We're thrilled that Jessie has been chosen as an AAAS IF/THEN Ambassador and know that she will be a tremendous asset to the IF/THEN Initiative."
"There is no doubt that science is the answer to solve many of our country's most challenging issues and we need all of our nation's critical thinkers addressing these issues," said Nicole Small, president and CEO of Lyda Hill Philanthropies. "Women make up nearly half of our population yet only a fraction are entering STEM-related fields. This is why we've committed more than $25 million to ensure that women like Jessie are empowered to change the world and serve as high-profile role models for the next generation of STEM pioneers."
AAAS IF/THEN Ambassadors were selected through a rigorous selection process based on their contributions to their STEM-related field; experience in STEM communication and public engagement; and their commitment to inspiring middle-school girls to be the next generation of STEM pioneers.
Rack grew up in both New York and West Virginia, and has maintained a fascination with science and nature since her early days catching frogs and exploring the woods behind her house. Her STEM journey has taken her from a Ph.D. in ecology and evolutionary biology to experiences working as an interpretive naturalist at nonprofits and a summer camp; a science journalism intern at the NPR Science Desk; a writing professor at Princeton University; an Arizona Master Naturalist; and on to her current position with the University of Arizona, where she works as an environmental educator with several Title I K-12 schools in Tucson.
In her job, Rack uses school gardens and outdoor spaces as living laboratories to teach students how to think like scientists. Students participate in hands-on, experiential environmental education and collect data for large-scale citizen science projects, eventually developing and executing their own scientific research projects.
"The whole idea I try to get across is that everybody can be a scientist," Rack says. "I think it's important to be giving students access and showing them that science is more than just reading a book. You're getting outside and you're digging things and measuring things and getting involved physically. There's so many different ways to be a scientist."
"Jessie Rack is an ecologist and evolutionary biologist whose teaching in Title I K-12 classroom reaches scores of middle school girls every semester," said Sallie Marston, professor in the UA School of Geography and Development in the College of Social and Behavioral Sciences and director of the UA Community and School Garden Program. "Since Jessie made the decision to eschew a traditional academic career for a career motivating young people from disadvantaged backgrounds to rise to the challenge of seeing themselves as scientists, she has been central to our mission of showing that science lives in every day spaces as well as in the laboratory."
Marston added, "We are deeply proud of Jessie's ability to show underrepresented groups, especially underrepresented minority girls, that a career in science is attainable for them. As well, we are delighted that she has received the prestigious recognition as an AAAS IF/THEN Ambassador."
Watch Jessie Rack talk about earthworm science in the garden!